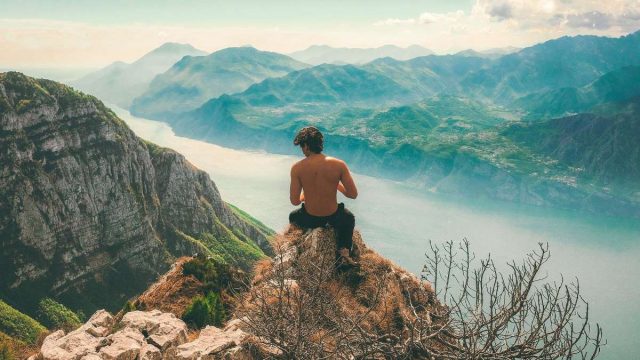 Millennials are a generation whose cultural awareness is at a high level. This is somewhat thanks to the availability of information and social media. As a generation with an estimated $1.4 trillion of spending power, Millennials are looking for a way to invest their income into rewarding experiences. One of the most rewarding experiences you can engage in is traveling.
There is just something inexplicable fulfilling when you get to meet new countries, their culture, and people. Traveling can broaden your mindset and change your perspective on the world. Most Millennials are aware of the fun and excitement that comes with traveling which is why you should look into the most popular destinations for that Millennials just like you have the best time. Here are the top seven destinations you should consider for 2020.
1. Prague, Czech Republic
All Millennials who want to have a good time, drink great beer, and eat amazing food should head to Prague. The capital of the Czech Republic is a mix of a modern city with a lot to offer and a historic city that preserves its old soul.
What you can't miss when in Prague is Old Town Square with Gothic churches, colorful baroque buildings, and the medieval Astronomical Clock. Not to mention that you have to take a stroll on Charles Bridge. In the evening, when you get tired of all the site-seeing, go to a local pub and try out the local food (sausages in dark beer or pork knuckle) and bear.
2. Chiang Mai, Thailand
Thailand is one of the most popular travel destinations. The exotic culture is what attracts people from all over the world. While the most touristy place is Bangkok, for sure, you can opt for a more low key vibe in Chiang Mai.
Chiang Mai is also welcoming of all tourists and nomads but the crowds are less overwhelming. You'll be able to see the traditional night markets, try their famous cuisine, and get to know their rich history. One of the perks of Thailand is the affordable prices so you don't need to worry about your budget.
3. Havana, Cuba
If you want to relieve how your parents' travels look like head to Cuba. Havana, its capital, aims to maintain the title of the city where time stopped short. The old colorful buildings add to the whole experience of traveling back in time. Old souls who like music, art, simplicity, and passionate people, will fall in love with Havana.
The more affordable and genuine options for accommodation are guest houses or "casas particulares." Those houses are in the property of locals who rent it to tourists. By staying at these places you'll help out the locals and have a true Cuban adventure.
4. Dublin, Ireland
Dublin has become very popular among Millennials due to its variety. There is something for everyone in this city. If you are a history lover you must visit The National Museum of Ireland and check out the historic buildings like Dublin Castle (dating to the 13th century) and imposing St Patrick's Cathedral.
All of you who want to have a good time should mix with the locals in their many pubs. Listen to their stories, make some friends, and enjoy the good beer along the way. For some relaxing time in nature go to Stephen's Green park and huge Phoenix Park.
5. Dubrovnik, Croatia
Now, if there is any Game of Thrones fan here, we've got a destination for you. Besides swimming in the beautiful Mediterranean sea, in Dubrovnik, you can walk around the King's Landing. Any true Game of Thrones fan probably already knows that the iconic King's Landing is filmed on the fortress in Dubrovnik.
But Dubrovnik is more than a Game of Thrones filming destination. This truly breathtaking city has great beaches, the Old Town which is a UNESCO World Heritage site, and incredible Mediterranean cuisine. If you visit Dubrovnik in July, you can also attend the Love International Festival in a nearby Tisno.
6. Aegina, Greece
Get some rest from the busy lifestyle on a secluded island of Aegina. You'll get to experience the typical Greek fishing culture and try out the best local food. There are no mass tourist crowds like in other places in Greece which is why this can be a refreshing vacation.
The best part about this place is that you can take a quick ferry ride from Aegina and go to Athens. In this way, you can incorporate some site-seeing into your relaxing trip if you want to.
7. Orlando, Florida, USA
Orlando is a place where you can visit some of the world's most popular museums, be in the center of yearly sporting events, get back to childhood in tons of amusement parks, and spend time visiting many attractions. One thing is certain if you go to Orlando – you won't have to worry about monotony and boredom.
You can find inexpensive hotel rooms for less than $100 and explore this city to its fullest. For some extra fun, attend free winery tours at Lakeridge Winery & Vineyards. Include in your itinerary the visit to the historic town of Eatonville. This is the hometown of the famous early-20th-century author Zora Neal Hurston. It is also the first self-governing all-black municipality in the USA.
Final Thoughts
There it is. You've got these seven amazing places that Millennials love. Pick the one that suits you and your wishes the most. Whether you want to immerse yourself in the local culture, get to know another country's history, observe the impeccable architecture, or simply relax, you will find a place to your liking on this list. It is time that you get out into the world and add a new adventure onto your list of experiences.
About Diana Nadim: Diana is a writer and editor with a Masters degree in marketing. Besides working as a contributing writer for Subjecto, Diana also does some editing work at ClassyEssay and TopEssayWriting. She combines her passion for writing with her interest in research to create thought-provoking content in various fields. What inspires her most in her writing is traveling and meeting new people. Follow her on Twitter.