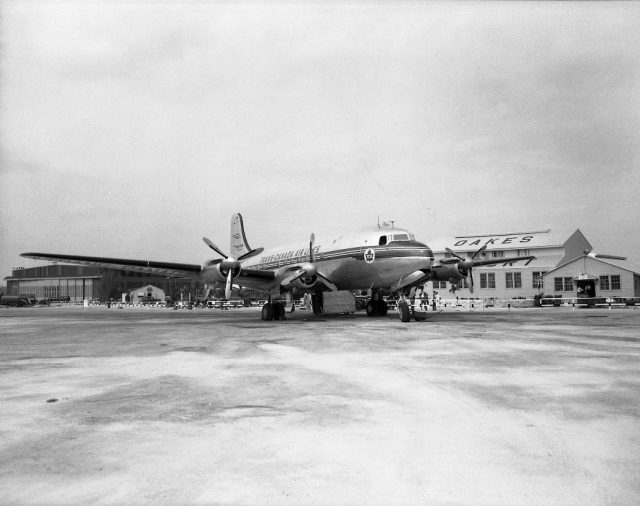 The Bahamas is thrilled to celebrate 70 years of flights to paradise with Air Canada, Canada's largest domestic and international airline. Air Canada first flew to The Islands of The Bahamas on December 2, 1948 and to this day provides scheduled daily service to Nassau.
"We are proud to have had the opportunity to fly Canadians and customers alike to beautiful Nassau over the last four years," says Duncan Bureau, President, Air Canada Rouge. "We look forward to strengthening this partnership further with our continued service starting this winter from Toronto, and our newly added route from Montreal."
In recognition of the longevity and success of their seven-decade long partnership, The Bahamas Ministry of Tourism and Aviation has planned exciting activations in Toronto and The Bahamas to show Air Canada their appreciation.
"Air Canada serves more than 217 destinations on six continents, needless to say, The Bahamas is proud to be one of its top destinations," says Paul Strachan, Senior Director, Bahamas Tourist Office, Canada. We are beyond grateful to have such an incredible partnership for as long as we've had with Air Canada and to continue to fly passengers to our treasured islands for many years to come."
"We at Air Canada are very proud of our strong relationship with The Bahamas, one of the longest-served destinations in our global network. This speaks to the hospitality and warmth of the Bahamian people and the beauty of the islands. Our mutual success over 70 years also underscores the great partnerships we have built with tourism officials and the industry in The Bahamas, who we thank for their ongoing support," says John MacLeod, Vice President Global Sales at Air Canada.
On December 2nd, celebratory activities will kick off, starting with an exclusive event at Air Canada's departure gate for its 70th anniversary flight to Nassau at Pearson International Airport with Air Canada, Air Canada Vacations, Air Canada Rouge, Bahamas Ministry of Tourism and Aviation, media and other notable partners.
"Bahamians love to celebrate in style, so we couldn't think of a better way to commemorate this special anniversary with our partners at Air Canada," says Strachan.