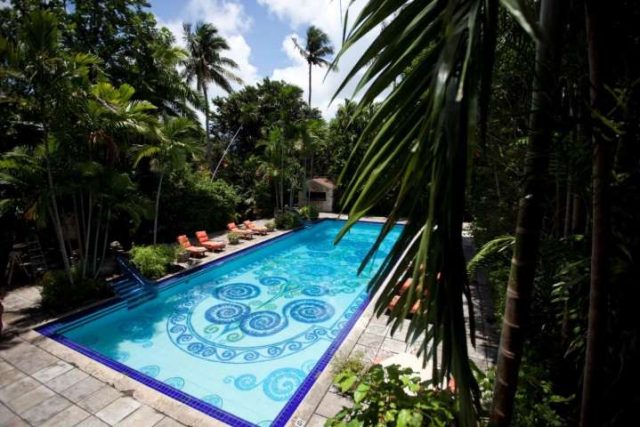 Graycliff Hotel, one of the most iconic landmarks in The Bahamas, is celebrating its 50th anniversary in 2023. This momentous occasion marks half a century of excellence, hospitality and timeless elegance.
Originally constructed in 1740 as the private residence of Captain John Howard Graysmith, Graycliff is located in the heart of Nassau, the capital city of The Bahamas. Enrico and Anna Maria Garzaroli, the founders of Graycliff, fell in love with the mansion's historic charm and decided to transform it into a luxury hotel and restaurant. The hotel boasts 20 luxurious guest rooms and suites, each decorated with a unique blend of European and Bahamian influences and an award-winning restaurant.
One of Graycliff's most beloved traditions is its cigar-making factory, which produces some of the world's finest handmade cigars. The factory, located on the property, uses only the highest quality tobacco and employs skilled artisans who hand-roll each cigar with precision and care. Visitors can take a tour of the factory, learn about the history of cigar-making, and even try their hand at rolling their own cigar.
In honor of Graycliff's 50th anniversary, the hotel and restaurant have planned a series of exciting events and initiatives that pay tribute to the property's rich history and enduring legacy. These include:
Special Anniversary Packages: Graycliff is offering a range of anniversary packages that will delight guests with perks such as spa treatments, private tours and exclusive tastings.
Anniversary Gala: Graycliff is hosting an anniversary gala in 2023, which will be a night to remember. Guests can enjoy an evening of fine dining, live entertainment and dancing under the stars in the beautiful Graycliff Gardens.
Limited Edition Cigars: To celebrate its 50th anniversary, Graycliff is releasing a series of limited-edition cigars, each of which is hand-crafted using a unique blend of tobacco and aged for five years.
Over the past 50 years, Graycliff has become a beloved institution in The Bahamas, attracting guests from all over the world who are seeking a unique and unforgettable experience. To learn more about Graycliff and its exciting anniversary celebrations, visit https://www.graycliff.com/.