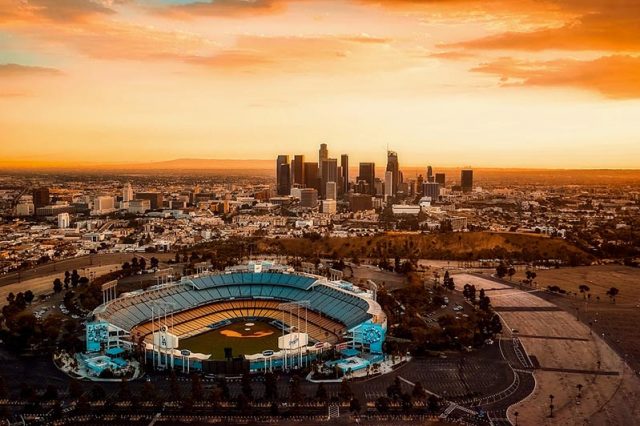 It's been over 30 years since The Great One a.k.a. Wayne Gretzky arrived in Los Angeles to resurrect the fortunes of the L.A. Kings and excite millions of Americans about NHL hockey. With over 300 days of sunshine a year and a diverse geographical landscape, it's no surprise Gretzky and his wife Janet have made the City of Angels their permanent home.
Los Angeles is recognized as the undisputed mecca for sports fans in North America.  They are home to more storied franchises and venues across every major sport, both professional and collegiate, than any other city in the U.S.
Here is a round up from Discover Los Angeles on what sport you can get excited about. (no matter which team you cheer for).
PICK A SPORT, ANY SPORT: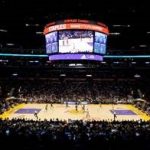 There isn't another destination on the planet right now with a hotter sports scene than Los Angeles. This winter you can watch a different team almost every night, especially at the STAPLES Center—home of the Los Angeles Lakers, Clippers, Sparks and Kings. NFL fans can enjoy watching the Rams and Chargers, and this spring the Los Angeles Dodgers will begin a new season along with the city's two soccer teams, the LA Galaxy and Los Angeles Football Club, the latter at a brand-new stadium.
MAJOR EVENT MODE:
Los Angeles is also primed for a historic decade of mega sporting events as it will host the 2019 Breeders Cup, 2020 MLB All-Star Game; 2022 NFL Super Bowl; 2023 College Football Playoff National Championship and Golf's U.S. Open, 2028 World Olympic Games. Los Angeles is also an official Candidate Host City for the 2026 FIFA World Cup™. Now's your chance to check off that bucket-list sports trip.
ICONIC NEW DEVELOPMENTS: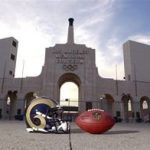 Not stopping there, L.A. is home to some of the world's most iconic stadiums and state-of-the-art venues that any true sports fan must experience, from the historic Dodgers Stadium to the newly renovated Los Angeles Memorial Coliseum, stylish STAPLES Center, brand-new Banc of California Soccer Stadium and monumental Los Angeles Stadium & Entertainment District, opening in 2020.
L.A. has truly become the sports capital of the world and the ultimate destination for any sports fanatic, boasting storied franchises with international stars. The bonus is you get to experience L.A.'s world-famous beaches, Hollywood glamour, and its divine and diverse culinary offerings in between exciting sports games and matches.