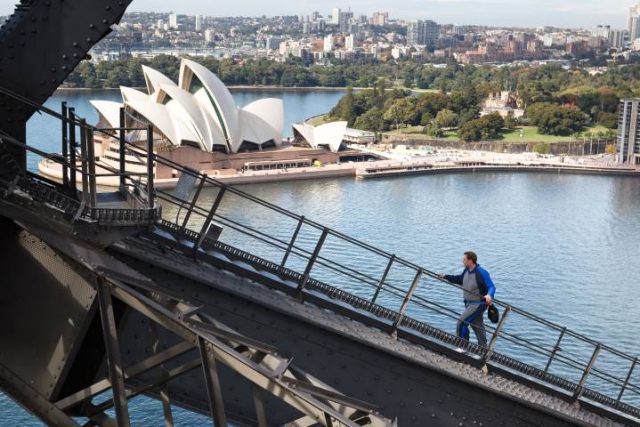 In a recent study by adventure tour company Explore Worldwide, the most captivating locations in Australia and globally have been identified based on their mentions as the main location in over 1.2 million Wikipedia entries.
Wikipedia, garnering nearly a million visitors monthly, stands as one of the top online encyclopedias globally. Any Wikipedia article that highlights an event, structure, or significant landmark in a particular location is labeled with a 'primary location'. The experts at Explore examined the primary location tags of these 1.2 million Wikipedia entries as part of their extensive research.
To counterbalance the dominance of English-language references, an 'Interest Weighting Score' was utilized. The findings revealed that, as per Wikipedia, the most intriguing locations in Australia are Melbourne, Sydney, and Brisbane. Additionally, Swan Hill, Mount Isa, and Maryborough have secured spots in the top ten.
Most Interesting Places in Australia, According to Wikipedia
| | | |
| --- | --- | --- |
| Rank | Location | Interest Score |
| 1 | Melbourne | 416 |
| 2 | Sydney | 395 |
| 3 | Brisbane | 295 |
| 4 | Alice Springs | 259 |
| 5 | Maryborough | 208 |
| 6 | Innisfail | 183 |
| 7 | Swan Hill | 180 |
| 8 | Townsville | 163 |
| 9 | Mount Isa | 156 |
| 10 | Warwick | 152 |
Australia's two biggest cities take the two top spots as the country's most interesting places, with Victoria's capital Melbourne taking the crown with an Interest Score of 416. Melbourne is the primary location in over 438 Wikipedia articles, which cover everything from its Aboriginal Victorian history to the city's gold rush boom period in the 1850's, as well as its skyscraper architecture and cultural significance as a global centre for sport, music, comedy and art.
Following Sydney in second place, and Brisbane in third, Alice Springs comes out as the fourth most interesting place in Australia. It offers explorers an excellent base to explore some of Australia's beautiful desert wildlife and landscapes, including Simpsons Gap.
Maryborough comes out fifth with an Interest Score of 208. Wikipedia articles explore the Gubbi Gubbi (Kabi Kabi) and Batjala (Butchulla) people who were the original inhabitants of the Maryborough region at least 6,000 year ago, as well as the city's part in the sugar trade.
Known as being one of Australia's wettest towns, Wikipedia entries linked to Innisfail include articles on its banana and sugar trade, as well as its heritage listed sites and variety of temples and churches.
Swan Hill has a Wikipedia Interest Score of 180, and its history of river fishing is evidenced today with a super-size model of a Giant Murray Cod on display outside of the train station – a reminder of the big cod fish that had been caught in the river before irrigation and drought affected their numbers.
Townsville takes eighth spot in Australia's league table of interesting places, boasting a tropical beach front, Riverway lagoons, Reef HQ – the world's largest living coral aquarium, a museum built around a sunken warship and Magnetic Island, a beautiful island that consists mostly of national park areas.
Mount Isa makes the top ten thanks to its mining successes. It is home to one of the productive singles mines in the world, producing lead, silver, copper and zinc.
Finally in tenth place, Warwick makes the list thanks to the 'Warwick Incident', which involved an egg being thrown at the then prime minister, and lead to the eventual formation of the Australian Commonwealth Police.