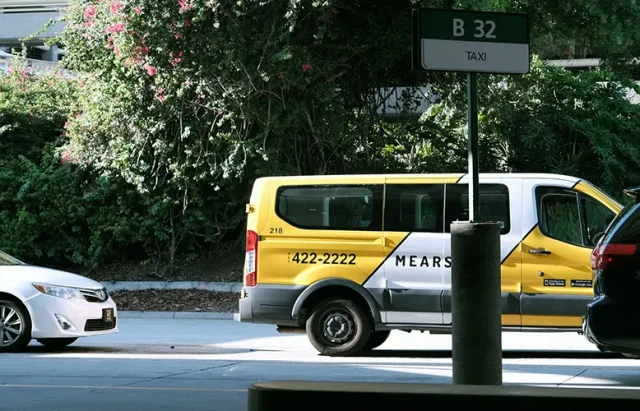 Orlando is a hot spot for all kinds of travelers—tourists, business men, and adventure-seekers. Millions of people come to visit this city each year for work or fun. It's famous for great theme parks like DisneyWorld and Universal Studios.
Suppose, you've just landed at Orlando International Airport (MCO), you're probably thinking, "How do I travel from Orlando airport to Port Canaveral?" Well, worry not! We have got you covered.
There are a dozen ways to travel around but picking the right transport can make your journey smooth and easygoing.
In this guide, we'll dive into the top options for traveling from Orlando Airport to your destination. Let's get started!
● Shuttle Services
Shuttle services offer a middle-ground between the convenience of airport transport and the affordability of public transport. A lot of hotels in Orlando give you a free ride to and from the airport with their shuttle services. If your hotel has this perk, it's a super easy choice—just use it! But remember to check a couple of things first. Look at the shuttle schedule to see when it runs, and find out if you need to book your spot ahead of time.
There are also other shuttle services run by different companies. The cost isn't the same for all of them, but you can usually expect to pay around $25 per person. These shuttles often make multiple stops so the journey might take longer. However, they're a cost-effective and reliable way to reach your destination.
● Public Transport
Public transport is the most budget-friendly option for getting from Orlando Airport to your hotel. The Lynx bus service runs from the airport and goes all around Orlando, covering different routes in the city. A single ride costs just $2, making it the cheapest option.
However, you may need to change buses to reach your final destination, which can be cumbersome with luggage. Also, public transport won't drop you off at your hotel's doorstep, so you may need to walk a bit. If you're up for a little adventure and want to save money, public transport is a viable option.
● Rental Cars
If you like the idea of being in control and exploring Orlando your way, renting a car is a great option. At Orlando International Airport, you'll find lots of car rental places. Big-name companies like Hertz, Enterprise, and Budget are offering all kinds of cars to fit what you need and how much you want to spend. Renting a car is convenient if you plan to explore the city.
Also, navigating through Orlando's traffic can be challenging for those unfamiliar with the area. If you value flexibility and are comfortable driving in a new city, renting a car is an excellent option.
● Bike and Scooter Rentals
If you're an eco-conscious traveler or someone who enjoys the outdoors, renting a bike or scooter is an exciting way to get from Orlando Airport to your hotel. While this option is best suited for those staying in downtown Orlando, it offers a unique and active mode of transportation. Several bike and scooter rental services operate in the city; some even have pick-up points near the airport.
Renting a bike or scooter is eco-friendly and an excellent way to explore the city at your own pace. The cost of renting a bike or scooter varies but is generally affordable, ranging from $10 to $30 per day. Before opting for Orlando airport transportation, make sure to check the weather forecast and familiarize yourself with Orlando's traffic rules.
● Limousine Services
Imagine stepping out of the airport terminal into a sleek, black limousine with a uniformed chauffeur. It's not just about the glamor; limousine services offer unparalleled comfort and privacy. This option is trendy among business travelers, honeymooners, or anyone looking to make a special occasion even more memorable.
Limousine services often include complimentary drinks, Wi-Fi, and even entertainment systems. The cost is significantly higher than other transportation options, ranging from $100 to $200, depending on the vehicle and services included. If you're willing to splurge for a luxurious, hassle-free ride to your hotel, a limousine service is the way to go.
● Ride-Sharing Apps
Ride-sharing apps like Uber and Lyft are super popular for getting from the airport to your hotel. They're a handy choice and often cost less than regular transport. After your plane lands, just use the app to book your ride. Then, head over to the special pick-up spot to meet your driver.
The cost can vary depending on the type of transport you choose and on your travel time.
Plus, these apps let you keep an eye on where your ride is and tell you when it will get to you. That adds a nice touch of extra convenience to your trip.
Conclusion
Orlando offers diverse transportation options to get you from the airport to your hotel. Ride-sharing apps offer quick and convenient service, while public transport and shuttles are more budget-friendly. For those looking for a luxurious experience, limousine services are hard to beat. And, hotel-arranged transportation offers the ultimate convenience and personalized service. Moreover, planning your airport transfer in advance can set the tone for a smooth and enjoyable stay in Orlando. Safe travels!