From the coast of South Carolina, to the heart of the Midwest, all the way to Albuquerque one thing remains the same… these destinations know how to do hot air balloon festivals.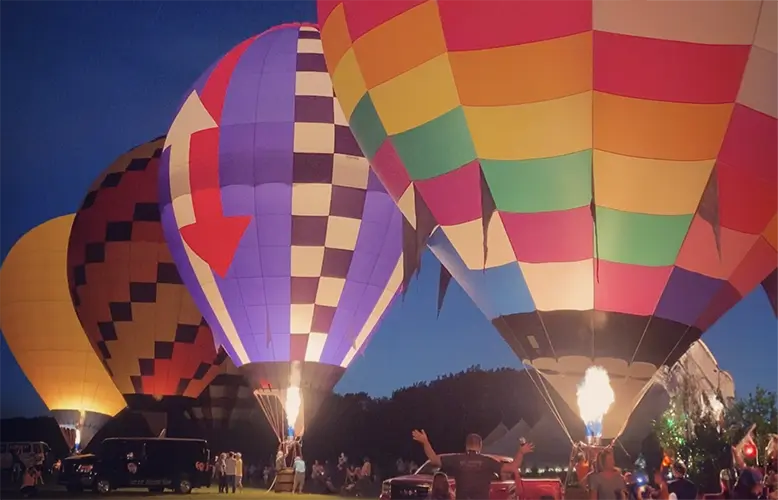 Conner Prairie's Jupiter Flights Balloon Festival, Indiana's largest balloon festival, is set to fill central Indiana's skies with new colorful themed balloons this upcoming September 8 – 10. Travelers can ride on their very own hot air balloon with the new 1859 Balloon Voyage Rides, watch over 42 hot air balloons compete in balloon races, and take in the glowing night sky with fifteen new balloons set to illuminate the grounds every night. With live music, flight simulators, bubble workshops, and so much more – this hot air balloon festival is perfect for every family.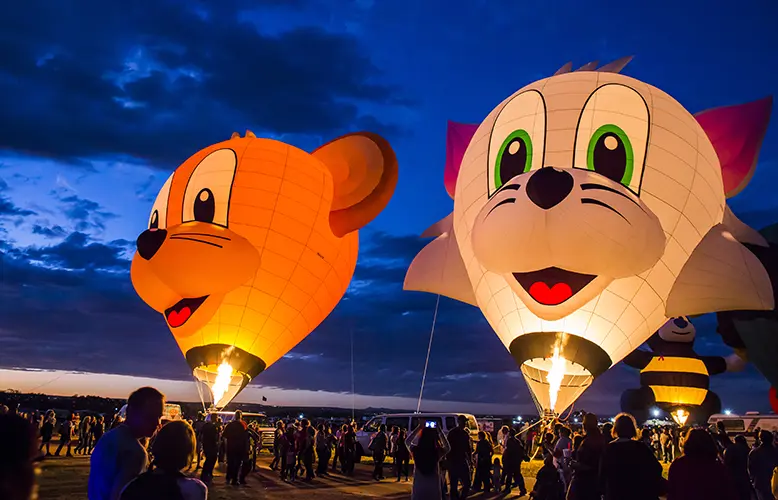 From October 7 – 15, 2023, the Albuquerque skies are colorfully painted as more than 500 balloons lift off from Balloon Fiesta Park, part of the world's largest hot-air balloon festival – Albuquerque International Balloon Fiesta.
"The world's most photographed event," with more than 25 million pictures taken from thousands of visitors, the annual event is Albuquerque's greatest tradition. This year will be bigger and better than ever – with an international balloon race and a solar eclipse.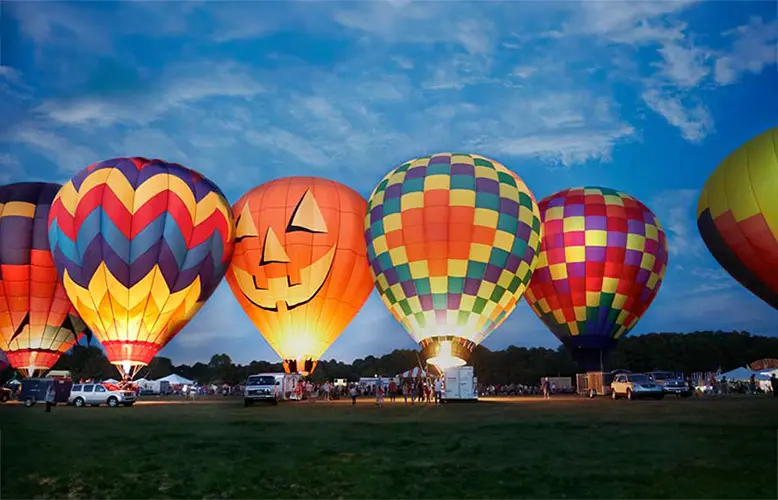 With beautiful coastal riverbanks to picturesque mountains and valleys, it's no wonder that South Carolina boasts some of the best aerial views in the country. With dozens of local vendors, more than 20 hot air balloons available for rides, live music, and a chance to benefit a great cause there's something for everybody to enjoy at Balloons over Amderson from September 1st – 4th.