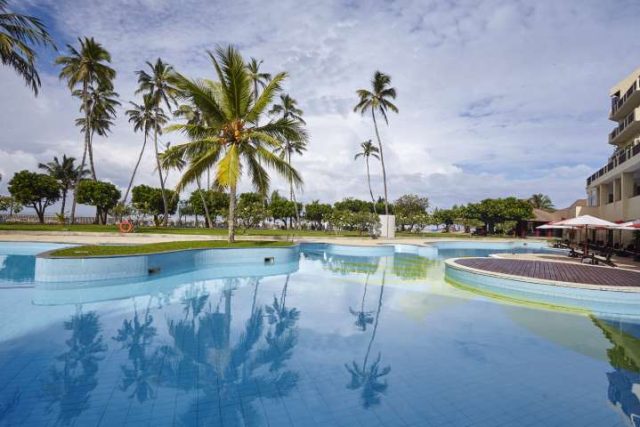 With 2022 on the horizon, now is the perfect time to look for travel inspiration and research new destinations for next year's getaway to paradise.
Susith Jayawickrama, Managing Director at Aitken Spence Hotels, shares his eight reasons why Sri Lanka should be at the top of everyone's travel list in 2022:
Ayurvedic resorts to rejuvenate and restore you – Ayurveda is the traditional natural medicine of Sri Lanka and is a vital component of the country's wellness culture. The Ayurvedic wellness resort Heritance Ayurveda, offers an ideal setting for those seeking a rejuvenating, authentic ayurveda holiday within a nurturing environment that promotes a holistic approach to wellness and lifestyle. Bespoke treatments, encompassing yoga, guided meditation, balanced nutrition, as well as acupuncture sessions, allow guests to indulge in a world of pampered luxury.
Recuperation – Sri Lanka is known as the 'Pearl of the Indian Ocean' due to its incredible natural beauty, comprising pristine beaches and glistening cerulean waters. Heritance Ahungalla's dreamy scenery provides the ideal retreat for guests wishing to recuperate in nature and re-spark their mind, body, and soul.
Discover fascinating wildlife on land and at sea – Wildlife conservation has a long and illustrious history in Sri Lanka, and the country's twenty-six protected national parks cover almost fifteen percent of the island's land area. Experience Sri Lanka's wonderful range of fauna while staying at Heritance Kandalama, where you can spot Brahminy Kites soaring in the air, and discover over eighty indigenous butterfly species flying within the premises, or enjoy an elephant safari at Minneriya National Park.
Marvel at astounding hotel architecture – Original creations of the world-renowned Sri Lankan architect, Geoffrey Bawa, Heritance Ayurveda, Heritance Kandalama, and Heritance Ahungalla are a fusion of nature with traditional and contemporary architecture. For instance, Heritance Ayurveda's wellness centre is designed with lotus-filled ponds and individual therapy rooms, allowing guests to discover the art of tranquillity.
The best place in the World for High Tea – As the largest exporter of tea in the world, a visit to Sri Lanka would not be complete without exploring the esteemed tea culture of the destination. Find comfort in the rich aroma of brewing Ceylon tea and indulge in divine delights, served at the world's finest High Tea experience at Heritance Tea Factory.
Embark on an exquisite culinary journey – Sri Lankan cuisine is celebrated for its rich flavours, combining exotic spices, herbs, and fruits. Savour the flavour while you dine at some of Sri Lanka's finest resorts. For instance, at Heritance Negombo, the best of local ingredients and traditional techniques are fused with global influences to prepare an array of luscious international cuisines at the resort's acclaimed Bluetan and Banyan restaurants.
A haven for water sports – Being a beautiful island surrounded by the Indian Ocean, Sri Lanka is an ideal location for trying out a variety of water sports. From surfing to canoeing, this island is certain to surprise anyone looking for an exhilarating adventure.
Endless miles of golden beaches – Sri Lanka offers untouched coves backed by swaying palms, rocky outcrops shaped by the waves of the Indian Ocean and endless miles of powdery, golden sand beaches. Even while staying at a resort, you can find isolation on the beach. Sprawled across six acres of ocean-front land, Turyaa Kalutara is a beach and seaside sanctuary, inviting guests to relax and soak up the tropical sunshine.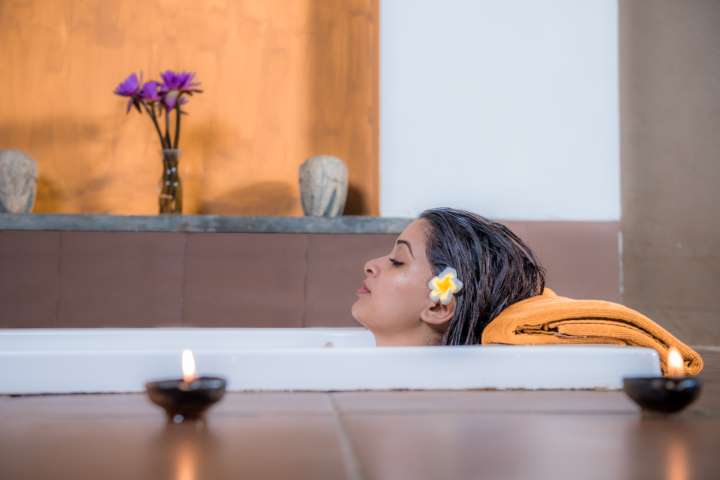 For more information about Aitken Spence Hotels, visit www.aitkenspencehotels.com.