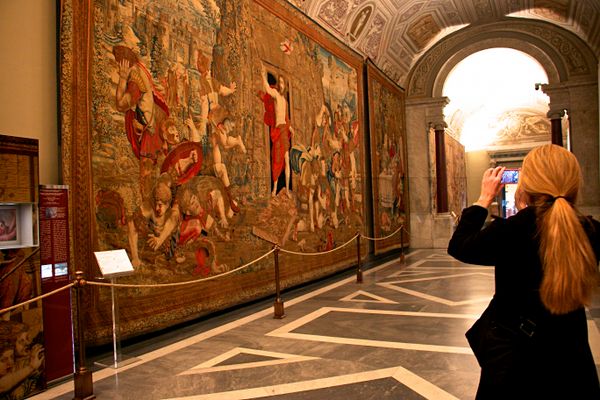 In order to beat some of the world's largest tourism crowds and provide a stress-free way to see the Vatican and Sistine Chapel, The Roman Guy (TRG) is now providing the earliest morning access available at 7:30 AM. During peak season, the Vatican can bring in nearly 30,000 visitors a day; TRG's Super Early Vatican Gold Tour will give an intimate group a head start on the crowds by beginning 1.5 hours earlier than the general public.
Tour Experts at TRG have designed a one-of-a-kind small-group itinerary for a limited group size of 13 people. Restricting group size, along with the bonus of 7:30 AM access, allows TRG to bring a completely new tour to the market.
"It is our promise as a local tour operator to ensure visitors experience the absolute best of every attraction. Tourism is booming, meaning the crowds and wait lines are growing. With our Vatican Gold Tour, we can continue to remove our visitors from the masses by providing a more exclusive tour for a great value," said Sean Finelli, co-owner and CEO.
"The combination of the 7:30 AM access and our restricted group size make this new Vatican tour so special. Only a small handful of other companies have had the ability to access the Vatican as early as 7:30AM. We're now joining them with our own itinerary and a more intimate small-group experience."
The Super Early Vatican Gold Tour and Sistine Chapel is being launched in January 2019 and is currently available for purchase. The Roman Guy also offers other Vatican and Sistine Chapel tours which can be found here.
For more information visit The Roman Guy.