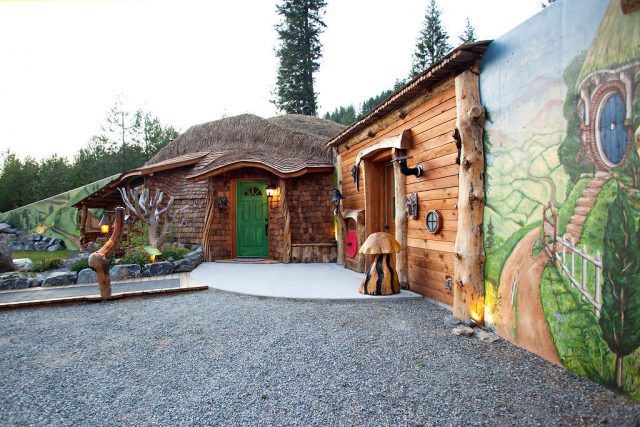 Up in the northwest of Montana on over 20 acres in Whitepine Valley is The Shire of Montana, which was patterned after the book by JRR Tolkien, The Hobbit. The Shire of Montana has been serving guests for over 10 years. Once the word got out that The Shire was dedicated to the wee ones, visitors have come from all over the world.
Since then, The Shire has been written up in the NY Times, interviews were held by the BBC and The Shire on MTV and HGTV along with other video promotions.
Steve says, "At 70, maintaining the Shire keeps me young. It's a lot of fun, especially when one of the guests is surprising the other. We are in the middle of an enchanted fairy land so when the unsuspecting guest arrives, we enjoy the look of astonishment on their face finding this jewel in the middle of nowhere."
The Shire is celebrating its 10-year anniversary. Please come join us and see how The Shire has evolved and become even more enchanted. Call (406) 827-7200 or visit the website at www.theshireofmontana.com.