New York and California are known as the two most popular states for filming within U.S. borders, but the big‐screen features countless travel locations ranging from the sweeping vistas of the American Midwest to small American towns and bustling cities in Louisiana, Nevada, Pennsylvania, and Massachusetts.
This year's 94th Oscar anniversary continues to showcase some of the fascinating destinations in the U.S., reminding movie aficionados that America's landscape has plenty to offer, both outdoors and indoors. Here are just a select offering of spots featured in Oscar‐winning films that fans can visit.
Massachusetts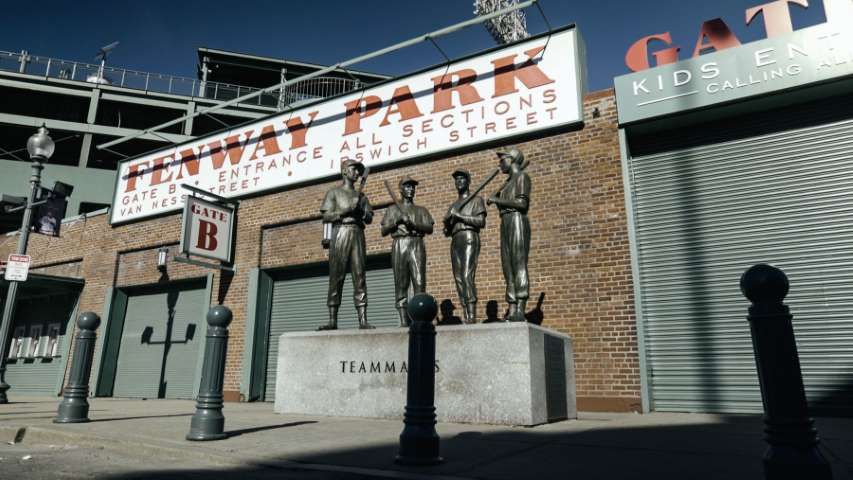 Don't Look Up, a nominee for Best Picture this year, was filmed across several locations in the United States, including Boston and Weymouth. Fans of Jonah Hill can walk in his footsteps while touring the Museum of Fine Arts. Several areas of downtown Boston stood in for New York City to create the "financial district" feel for many of the film's shots.
For those who felt a connection with the coming‐of‐age film
CODA (Child of Deaf Adults), nominated for multiple Oscars this year, consider exploring a fishing town with roots spanning as far back as the 17th century. The city of Gloucester, Massachusetts, located in Cape Ann, is only a 45‐minute drive from downtown Boston. Another short drive away, fans can visit the Rockport Music‐Shalin Liu Performance Center, which was used in the film for the Berklee College of Music audition scene.
Louisiana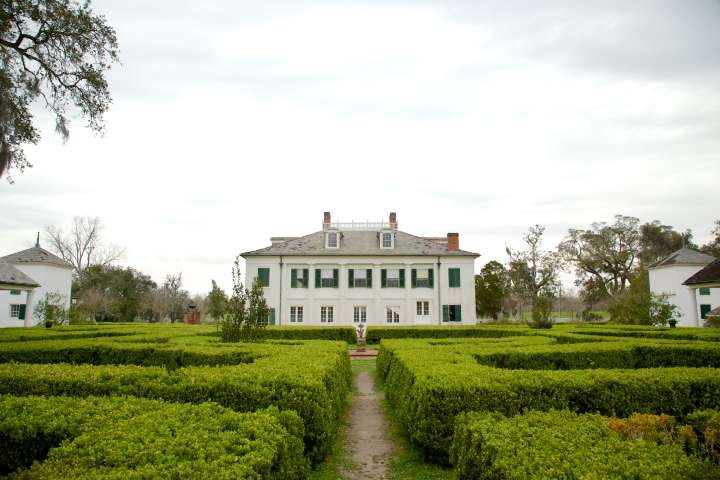 Green Book, which won Best Picture in 2018, featured scenes in New Orleans, Louisiana, and New York City. Following the two protagonists, while they travel through the Deep South states, the film focuses on the civil rights era through the story of African‐ American classical pianist, Don Shirley, and his driver. Audiences can retrace the filmmaker's footsteps by visiting noteworthy Louisiana
destinations like Tulane University, South Cypress Street in Hammond and the Roosevelt Hotel. For those looking to explore the region, there are a number of spots worth visiting before arriving in New Orleans, including imperial neoclassical mansion sites along the way down to Lower Garden District.
For those who are interested in getting off the beaten trail, the quaint town of Natchitoches, Louisiana offers several filming sites from the 1989 Academy Award‐nominated iconic film Steel Magnolias. The heartfelt, based‐on‐a‐true‐ story film featured a then‐unknown 19‐year‐old Julia Roberts (nominated for Best Supporting Actress), filmed on location with cast members such as Shirley MacLaine, Sally Field, Dolly Parton, and Sam Shepard, in several homes and
churches throughout the town. Once a French colony, Natchitoches is home to many distinctive destinations and historic preservation sites, featuring architectural styles like the Queen Anne‐style mansions and French Creole homes.
Pennsylvania

Rocky, a classic about a small‐time, working‐class hero, won Best Picture in 1976 and was filmed in Philadelphia. Starring Sylvester Stallone, the film was nominated for ten Academy Awards. The Rocky Statue is stationed at the 72 "Rocky Steps," which offer two of Philadelphia's major attractions and are close to the Philadelphia Museum of Art. Created for a scene in Rocky III, the Statue has welcomed thousands of visitors each year and
has constantly been photographed by movie fans since 2006. Another favorite photo‐op is the Robert Indiana's LOVE sculpture situated in John F. Kennedy Plaza in Philadelphia, symbolizing "the City of Brotherly Love".
Harrison Ford fans won't forget the 1985 romance‐thriller Witness that brought Ford his first and only Academy Award nomination. This Best Writing story was set in the quaint Amish village of Strasburg, located Southeast of Lancaster County, Pennsylvania. Visitors can hop on board an authentic steam train for a ride along America's oldest continuously operating railroad through Lancaster County to enjoy the 2,500 acres of picture‐perfect countryside. Join a local farm tour, shop at an antique store, and try some delicious farm‐to‐ table Pennsylvania Dutch cuisine while you are exploring Strasburg and the Amish farming community.
New York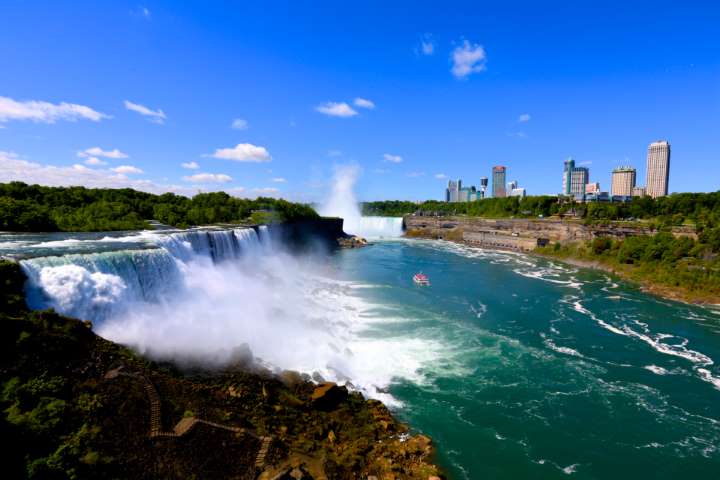 This year's Best Picture nominee, Nightmare Alley, was filmed, in part, in Buffalo, New York. For those who adore the 1940's art‐deco style of the film, the city of Buffalo offers plenty to showcase in its architecture, including the Buffalo City Hall skyscraper, used as an office location for one of the characters in the movie. Additional sites, such as the Howard Street Bridge and Karpeles Manuscript Library Museum, can also be visited in person by fans.
This year marks the 50th anniversary of the second top‐rated movie on IMDb, The Godfather. Fans of this three‐time Oscar‐winning film can trace the steps of the infamous Italian‐American crime family from Brooklyn's Hotel St. George to First Calvary Cemetery in Queens to Staten Island. History buffs will enjoy the colonial houses in Historic Richmond Town on Staten Island as they explore the neighborhood setting of the Corleone Mansion. With Staten Island blossoming as its own tourist landmark, visitors have plenty to choose from for sightseeing, from museums to botanical gardens, the boat graveyard, Fort Wadsworth, and all the other gems in between. Of course, travelers headed to New York City for film fare would be remiss if they did not visit Central Park – the most‐filmed location in the world.
California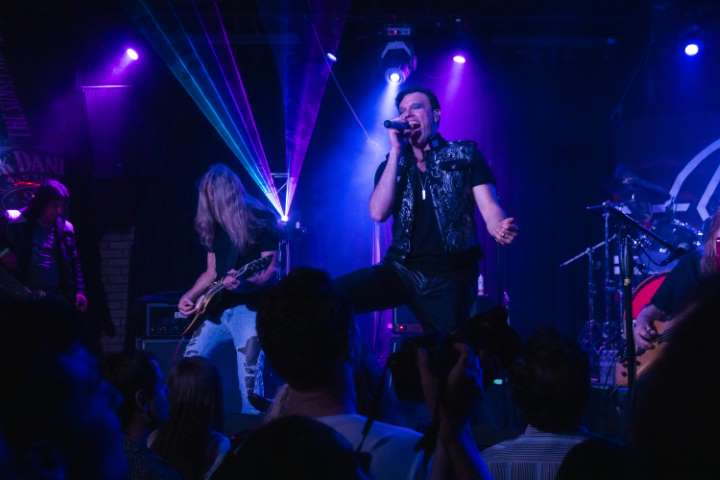 Quentin Tarantino's film Once Upon a Time…In Hollywood, set in 1969 Los Angeles, California, won Best Achievement in Production Design in 2019. Travelers can still visit the iconic locations of the Golden Age of Hollywood, such as El Coyote, The Regency and Village Theaters, the Musso & Frank Grill, Cinerama Dome, Casa Vega and the Vine Theater – ones that witnessed the rise and fall of that era.
The phenomenal Gone with the Wind was nominated for 12 awards and brought home nine wins, including Best Picture, from the 12th Academy Awards in 1940. Set in Georgia, the film was largely filmed in California with many outdoor scenes shot at Big Bear Lake. Besides film site hunting, visitors can immerse themselves in the splendid scenery, and outdoor experiences Big Bear Lake offers including The Big Bear Alpine Zoo ‐ one of only two Alpine zoos in the United States. The zoo specializes as a facility for rehabilitation and sanctuary for Alpine animals.
The 94th Oscars will be held on Sunday, March 27, 2022, at the Dolby® Theatre in Hollywood, California. The show will be televised live on ABC at 8 p.m. ET/5 p.m. PT.
To discover more about the U.S.A. and the boundless diversity of American travel experiences and authentic, rich culture, please go to VisitTheUSA.ca.