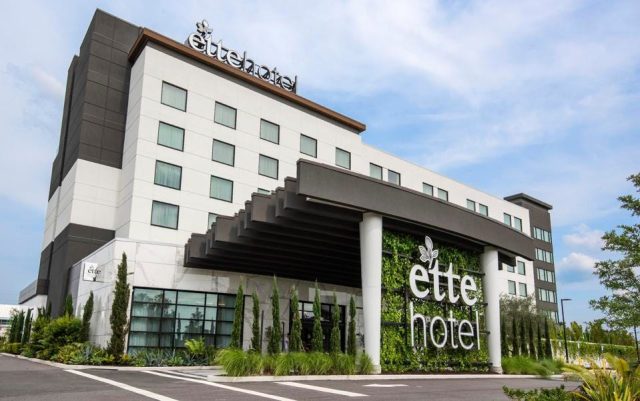 The intoxicating world of HBO's influential series comes to life in the electrifying atmosphere of the ette hotel in Orlando. Featured in Forbes and Travel + Leisure, the latest establishment from the mind of visionary hotelier Alex Ekbatani is the coastal city's premiere destination for discerning travelers seeking an indulgent escape or invigorating interlude. 
Within the Tuscan-inspired exterior of this inland oasis, a flawlessly personalized experience awaits, complete with a lavish spa, luxury fitness facility, an open-air botanical pool, and three distinctive culinary havens conceptualized by world-renowned Chef Akira Back – a celebrity culinary master known for reshaping modern Japanese cuisine to create a distinguished experience with over 25 restaurants around the globe and A-list fans that include Taylor Swift, Justin Bieber, Jennifer Lopez, and Justin Timberlake.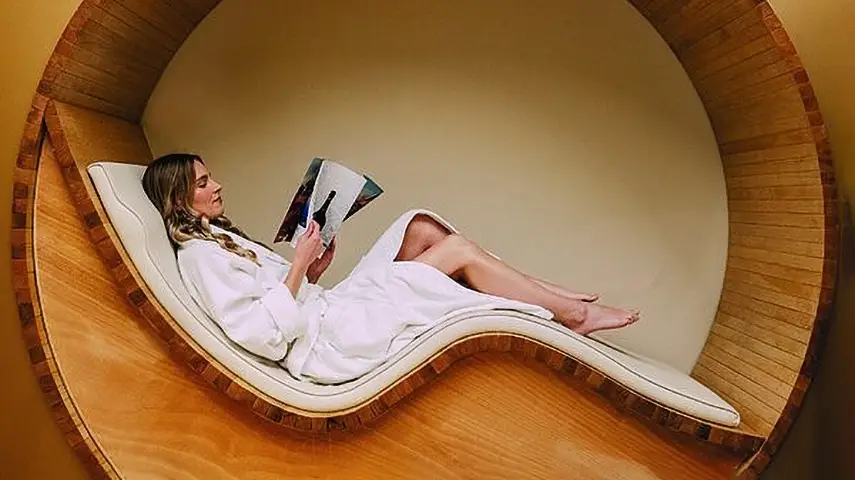 Lush flora awaken the senses as guests first take in the breathtaking landscape, punctuated by a 35-year old olive tree symbolizing prosperity and peace. Swaths of fine Italian Calacatta marble add an air of old-world mystique to an earth-toned interior accented with subtle touches of gold. Within the serenity of this elegant interiorscape, an attentive staff eagerly stands by to tend to each need and manage every detail of a curated VIP stay.
Expect royal treatment worthy of a White Lotus episode from a hotel that exists to satisfy every whim. Want a Ferrari delivered on-demand? An in-house physical exam to finally check off that (long overdue) to-do list item? A selection of fine jewelry or fashion brought to your room for a private fitting? Perhaps your closest relationships could benefit from an onsite visit with a top-rated therapist or psychologist, away from the daily pressures of normal life. All you need to do is ask.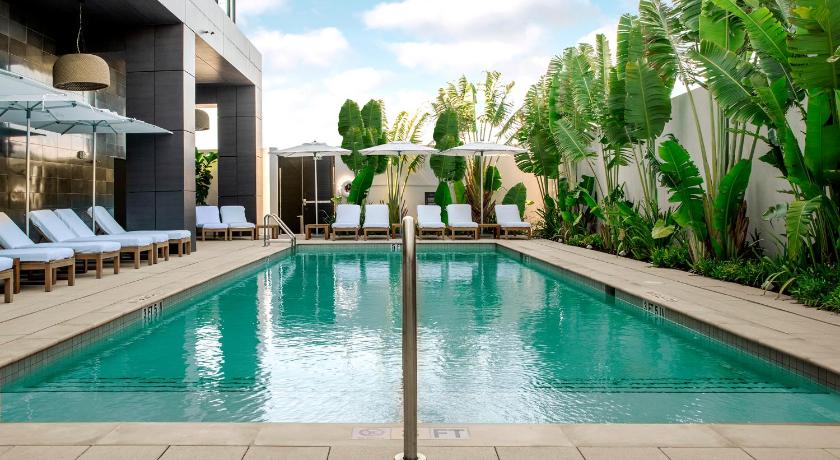 "At ette, no detail is too cumbersome in the effort to provide our guests with the indulgent experience they deserve," says Hotelier Alex Ekbatani. "We are discerning and we know it. We're bringing to life an immersive experience for the senses – a vacationer's paradise."
Six distinctive floor plans provide guests with their own tranquil haven-away-from-home, including wellness suites outfitted with a Peloton bike and Technogym free weights to accommodate peak performance on any schedule. Every room is befitted with the finest fabrics from Frette Linens and Terry, assembling a cloudlike dreamscape. Each guest is pampered with around-the-clock room service, a well-connected VIP concierge to personalize their daily itinerary, a lavish selection of in-room refreshments, and a sumptuous collection of bathroom accoutrements from Le Labo and Salt & Stone.
Take a page out of Tanya McQuoid's playbook with a day of stress relief and healing cocooned within the Spa at the ette. A comprehensive healing treatment menu offers an exquisite selection of nurturing massages, pampering facials, nourishing IV therapy, balancing Reiki, plus sound healing, meditation, and guided breathwork to ground and re-set. Exclusive product collections from Natura Bissé, Tammy Fender, and Florivera promote glowing skin with the very best in advanced beauty.
Looking for a more pulse-pounding experience? Five-star fitness facilities present best-in-class personal training, glow-in-the-dark yoga, body-sculpting pilates, and much more in a state-of-the-art gym exclusively outfitted by PENT Fitness – curators of the world's top-tier luxury yachts and villas.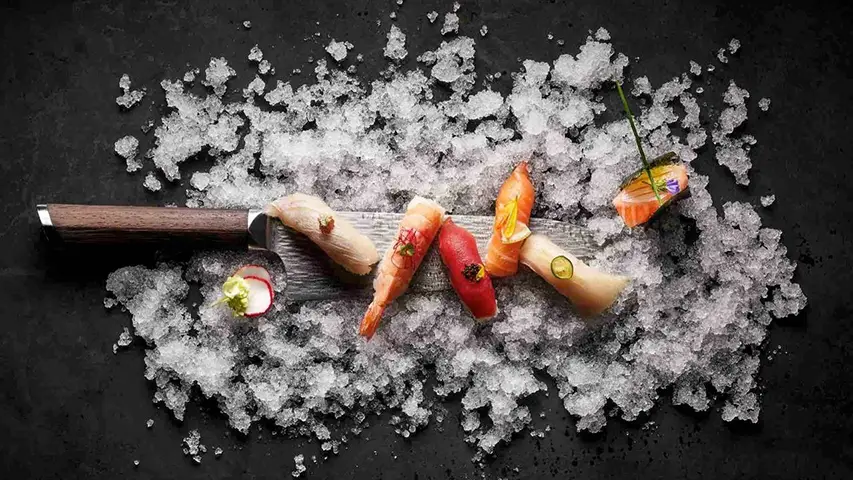 The pristine waters of the ette's open-air botanical pool, designed in partnership with internationally acclaimed New York architect duo Enrico Bonetti and Dominic Kozerski, create a magical setting for relaxation (or a touch of friendly mischief). Savor a seasonal assortment of Chef Akira Back's poolside refreshments and sip an impressive array of sophisticated mocktails handcrafted by expert mixologist Jarl de Vries. Though the ette offers a distinctively alcohol-free menu to support ongoing wellness, guests are invited to bring their own libations and take advantage of a zero onsite corkage fee.
The Missoni-lined courtyard gardens feature a modern linear fountain and fragrant fresh herb treasury where each of the hotel's restaurants sources their robust flavors. Among the ette's bevy of delightful surprises, guests especially love the first-ever open-concept Laundry Museum facilities, showcasing in-house specialists as they refresh, press, and fold towering stacks of plush towels and spotless fine linens in synchronized harmony. The hotel also boasts its own private collection library filled with timeless tomes to suit every taste, cultivated in partnership with renowned book publisher TASCHEN®.
When it comes to nourishment, the ette provides visitors with three distinguished excursions in fine cuisine, each offering a menu created by Michelin Star Chef Akira Back. The Salt & The Cellar features a complete non-alcoholic mixology bar, where guests and visitors can gather over breakfast, lunch, afternoon tea, and dinner plates featuring fresh Mediterranean-inspired fare. For those seeking a more subdued ambiance, a table at sultry Sentient is the ultimate in luxury dining. Reclining in the enclave's iconic hand-chiseled velvet chairs, guests peruse a full seasonal Asian-fusion menu in the hotel's trademark atmosphere of "seclusion without solitude."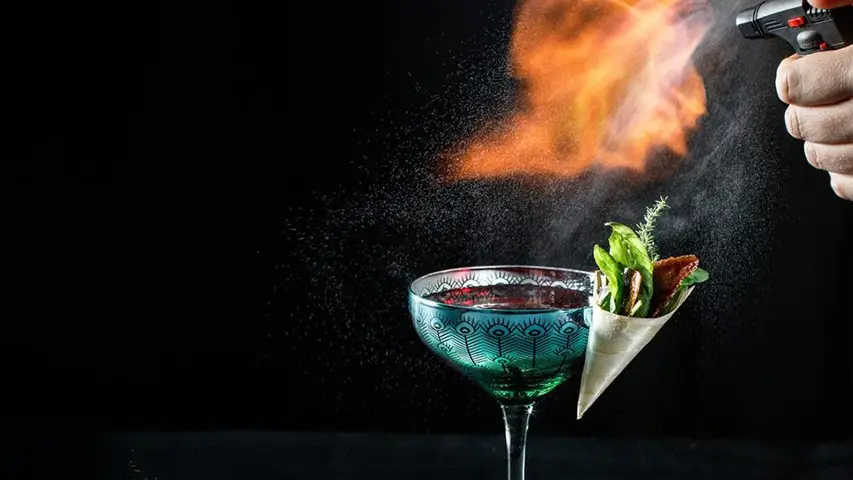 After hours, the place to be is at ette's sixth floor LIPA Rooftop bar, which treats onlookers to majestic panoramic park views enriched by an extravagant selection of Chef Akira's al fresco favorites, every bite perfectly paired with an inventive mocktail compilation. The most magnificent part of the night is still to come as guests marvel at a nightly fireworks show – the final piece in a meticulously shaped celebration of life's most refined comforts.
Hotelier Alex Ekbatani is a true believer in health and longevity and gives his guests the opportunity to go alcohol-free or bring their own libations. A world-renowned mixologist will include their libation when making cocktails with no corkage fees, where guests senses will heighten and revitalize. Fresh botanical ingredients gathered at the peak of potency, unique flavor profiles and stunning presentations are the hallmark of its impossibly rich, non-alcoholic creations. Curated by the preeminent, mercurial genius, Jarl de Vries, its cocktail professor, these elegant offerings strike an impeccable balance of flavor and punch for a deliciously accented, after-dinner indulgence. For those patrons seeking (more potent/piquant libations) or libations (concoctions) with more of a kick, they have a "Secret Bring Your Own" Code "Bottle Club"— giving you the freedom to bring your favorite (libation) potion with you across the property. For your comfort, of course, LIPA has your own thermos bag waiting for you.
From arrival to departure, seasoned staff await to accommodate every detail of a picture-perfect stay, bidding guests to return soon for an indulgent getaway limited only by the bounds of imagination. Visit ettehotels.com