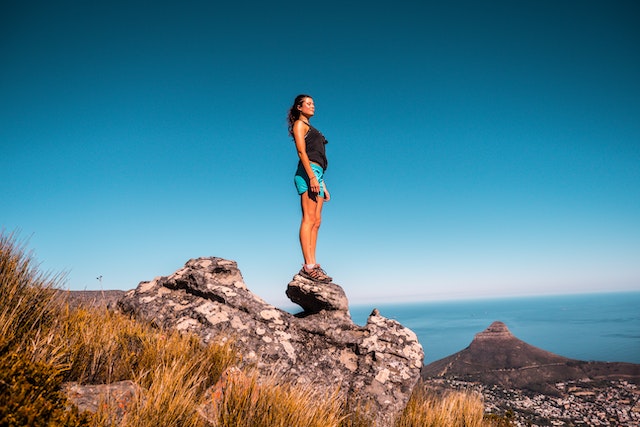 South Africa is the ultimate destination for adventure travelers, home to national parks teeming with wildlife, sweeping savannahs, luscious forests and picture perfect beaches – those seeking an escape rich with excitement need look no further.
With its great climate, fantastic value for money and friendly local people, whatever 'adventure' means to you – South Africa can provide it.
Here we pick our top adventures for everyone along the adventure scale, from the relaxed wanderer to the thrill seeking daredevil!
For a more relaxed adventure
Visitors looking for a leisurely experience should head to Graskop Gorge Lift Company, whose viewing lift takes visitors 51m down the face of the gorge into the indigenous forest of Western South Africa. More adventurous guests can also experience the suspension bridge, zipline and the big swing, free-falling for 70m into the forest in 3 seconds.
For an all-out family affair
For well-rounded family fun, All Out Adventures has a wide range of entertainment to ensure everyone is happy. Featuring quad bikes, zip lines, target shooting, bungees and trapeze jumping, as well as over 80km of exclusive single track mountain bike and trail running with the backdrop of the stunning Northern Drakensberg Mountains.
For a mountain quest
For those looking to explore the mountains surrounding the city, Captivate the Cape caters to all abilities. This female and South-African-owned business offers tours of Lion's Head, Table Mountain, Platteklip Gorge and many more. Trusted guide Fatima Sait is a qualified and registered mountain adventure guide and first aider, who is in prime position to ensure you leave South Africa 'captivated by the cape'.
For an adventure with a touch of luxury
Travellers looking for adventure with a touch of luxury need look no further than Leeto Experience. Think chauffeur-driven Jeeps, off-road excursions, luxury sky camping with elevated panoramic views, sunset boat cruises and delectable meals prepared by private chefs. Leeto allows guests to fully immerse themselves in the outdoor world whilst still having access to luxury conveniences.
For a tranquil ocean exploration
Water babies traveling to the West Coast of South Africa should make their way to Ocean Ventures in Durban. This experienced team takes visitors out on the water to cruise over a 1940s shipwreck in kayaks or on a clear day to gaze through the turquoise water at the Vetjies Reef on paddle boards. Surfing and non-water based activities are also available.
For exercise with stunning surroundings
For active holidaymakers who want to push themselves whilst being surrounded by the stunning South African landscapes, bouldering in Cederberg is the right place to be. Rocklands is home to three internationally renowned bouldering destinations, where vibrant orange sandstone juts into the bright blue sky above.
For a jaw dropping ocean encounter
Aliwal Shoal is one of the few places in the world where divers can get up close and personal with Oceanic Blacktip sharks all year round and Tiger sharks in the summer season in the open ocean. This activity is not for the faint of heart, but Aliwal Diving Centre and Lodge allows guests to come face to face with these apex predators in the Indian Ocean.
For hair raising activities
Visitors to South Africa looking for an introduction to the world of adrenaline in Johannesburg can head to Soweto Towers This vertical adventure centre in the prides itself on its thrilling activities such as bungee jumping, scad freefalling and paintballing.
For a heart stopping adrenaline rush
For those who fear nothing, skydiving in the Free State with Adventure Skydives could tick all the boxes. Only an hour from Johannesburg, this destination offers spectacular views over the Vaal Dam and is known as the best skydiving destination in South Africa.
For further information about South Africa please visit: www.southafrica.net