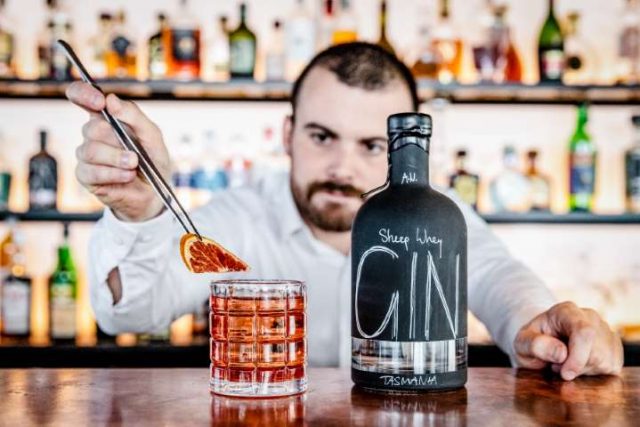 June 8th is World Gin Day? While the popular spirit may have originated overseas in Europe, currently the Australian gindustry is blowing up and taking over. Growing from less than 10 distilleries to over 100 in just five years, down under has become one of the fastest growing and diverse regions for gin in the world, boasting international awards and producing some of the most creative blends around.
Here is a list of Australia's top 10 distilleries and must-try gins.
1. Husk Distillers – Ink Gin
Think all gins are clear spirit? Ink Gin's vibrant bright purple colour (which changes colour from deep blue to blush pink when mixed) is the result of infusion of petals from an exotic blue flower.
2. Four Pillars – Bloody Shiraz
With the distillery nestled among some of the top wineries in Australia, Four Pillars created a modern gin made with Australian Shiraz grapes.
3. Old Young's Distillery – Six Season Gin
The herbal and earthy flavour of Six Seasons Gin pays tribute to the Indiginours Noongar People of Swan Valley
4. Margaret River Distilling Company – Ginversity Smoked Hemp Gin
A collaboration with Margaret River Hemp Co, this delicately smoked gin is distilled with local hemp hearts.
5. Adelaide Hills Distillery – Australian Green Ant Gin
Once used by Indiginous societies for medicinal benefits, Green Ants create vibrant flavours of lime and coriander.
6. Never Never Distilling Co – Juniper Freak Gin
Voted the World's Best Classic Gin at the 2019 World Gin Awards for its Southern Strength Gin, Never Never Distilling Co is known for its intensity and flavour. The Juniper Freak Gin has become a clear favourite.
7. Shene Estate & Distillery – Poltergeist Unfiltered
The unique range of Poltergeist Gin feature twelve botanicals sourced from Tasmania and around the world.
8. Hartshorn Distillery – Hartshorn Sheep Whey Gin
One of the more unique gins coming out of Australia, Hartshorn Distillery is the world's first sheep whey distillery.
9. Archie Rose – Signature Dry Gin
From the most-awarded distillery in Australia, the Signature Dry Gin is distilled with 14 native botanicals including Australian blood limes, dorrigo pepper leaf, and river mint.
10. Poor Toms Gin Hall – Strawberry Gin
This rosy pink gin has been steeped with fresh strawberries, ginger, and hibiscus flowers creating a delicate strawberry sweet flavour.