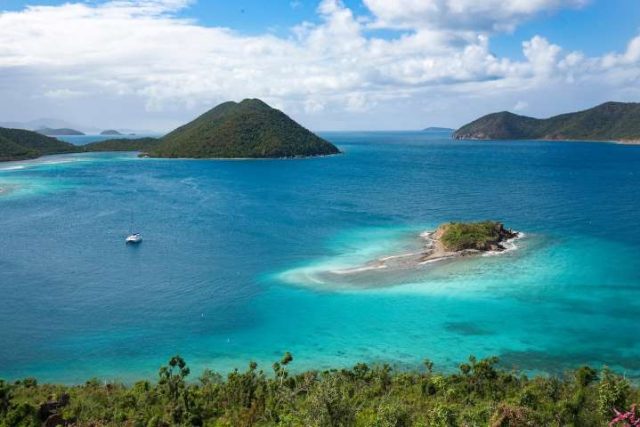 Whether you are looking for a place to go on winter break or planning a quick fall getaway, consider the U.S. Virgin Islands (USVI) as the perfect venue for a truly relaxing vacation experience. Each one of USVI's main islands— St. Croix, St. John, and St. Thomas—provides a luxury property roster that delivers everything that guests are looking for, from lavish accommodations and amenities to fine dining and unique travel experiences. 
In St, John, for example, the Westin St. John Resort & Villas offers travelers the opportunity to have their own piece of paradise. Located on the southwest coast of the island, this vacation ownership resort is spread over 47 acres laced with swaying palm trees and abundant tropical plants. Vacationers can choose between a studio, a one-, two- or three-bedroom villa rental, or a townhouse of up to 2,850 square feet that can accommodate up to eight adults. The Westin St. John Resort boasts stunning beaches that are perfect for outdoor activities, plus premium
amenities such as king-sized beds, full-sized kitchen appliances and furnished balconies.
Bolongo Bay Beach Resort, in St. Thomas' southern coast, is a family-owned beach resort nestled in a picturesque bay with views of the Caribbean Sea. Since it first opened in 1974, Bolongo Bay is well known for its friendly, personalized service, a-la-carte dining options, water sports activities and live entertainment. It is also the first resort in the USVI to offer an all-inclusive plan. The resort recently reopened after completing some renovation projects, its Reservation Office is currently booking guests for fall and winter dates. 
Built on a sugar plantation in St. Croix, the Carambola Beach Resort is part of Marriott's Renaissance Hotels brand. The property offers luxurious villa-style rooms with spacious sleeping and living areas, and many of its accommodations feature breathtaking ocean views. It also includes amenities such as an outdoor pool, and a fitness center. 
Those who prefer water accommodations, can charter a boat with The Moorings through Virgin Island Sailing, its top charter broker. The company strives to find the perfect bareboat yacht charter for vacationers, while securing the best rates and discounts available. Benefits include a wide selection of yachts to choose from, working with an experienced concierge team, a free cruising guidebook, a vacation planner with insights and recommendations, customer assistance, and a 20% yacht change guarantee. 
It is worth noting that the USVI requires no passport for American citizens and has dropped all remaining COVID-related travel restrictions for domestic travelers, making this paradise more accessible than ever. If you would like to write a travel story or if you would be interested in a press trip, please don't hesitate to contact me. I will be happy to answer any questions you might have and discuss potential story ideas.