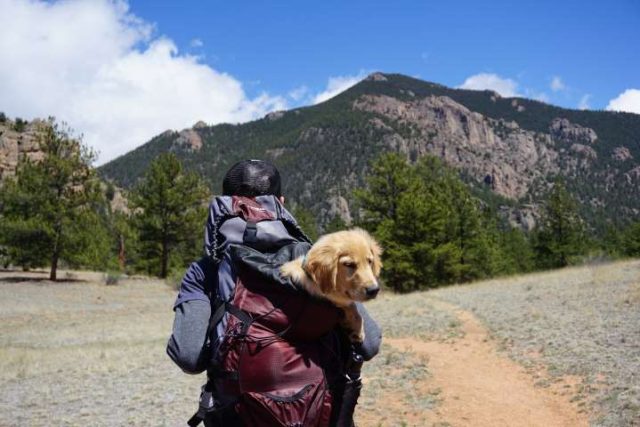 Summer is around the corner, so many people are thinking about going on a vacation. But, when you add animals to this equation, things start to get complicated. After all, leaving your pet behind is no point if you are road tripping across the country.
Now it's even possible to take your furry companion to another country if you have the necessary permits. In this article, we will share some ultimate tips and tricks to make traveling more enjoyable.
Clear things with your vet
Cats and dogs that are ill or have some chronic conditions are not good candidates for vacationing. In this case, boarding might be the best choice. Keep in mind that even healthy pets need various items before road tripping or flying.
Your animal might require additional vaccines or health certificates depending on where you are going. That's why visiting a vet comes in handy. They will be able to determine which steps to make and what to do to speed up this process.
Bring food and water with you
Supply stores and groceries along your route might not have the food your pet eats, so make sure to pack enough to last you until you reach your destination. Also, don't forget to pack water in a refillable container. In that case, you can replenish when needed.
Bowls for water and food are a must while on the road.
Prepare all the documents
If you are planning international travel, you will require your pet's health records on hand. They will prove your animal is healthy and vaccinated. Officials will always ask them to see; it doesn't matter where you go.
Sometimes they will keep the originals; in other cases, they will make a copy. In cases you need to visit a vet abroad, you will need to present them with your pet's medical history. It's good to bring multiple copies of medical records, including virtual and printed ones.
Ship hotel fees
Many pet-friendly hotels will charge you pretty steep fees. They can range from $50 to $250 for a one-time fee, or you will be expected to pay a daily fee between $10 and $50.
These extra costs can quickly add up and significantly increase your trip's price, putting extra pressure on your budget. However, there are many hotel chains that welcome furry companions without charging extra fees or deposits.
So, when booking your next accommodation, consider some of these hotels.
Take pet accessories with you
Many animals feel isolated and alone when unknown things and people surround them. Therefore, they will need something that will remind them of home. We suggest you bring their favorite toys, snacks, blanket, and other items that will make them happy.
Let's not forget about shampoo, dog toothbrush and paste because keeping your pet clean during this trip is equally important.
Check airline pet policies
If you are traveling by plane, this is a must! Policies and rules are constantly changing, so you need to double-check and triple-check everything. You want to make sure that your pet is welcomed on the flight.
You can find a lot of information on the airline's website. Just give them a call or send them an email. Keep in mind that flying with your pet may increase your costs. The rates usually depend on the airline and country you are traveling to, as well as the breed and size of your furry companion.
Conclusion
Traveling with your pet can be an amazing experience if you come prepared. In this article, we've offered you a couple of tips and tricks. We hope they will make your vacation more comfortable and ensure you have a lovely time with your furry companion.
Last but not least, don't forget to have fun!