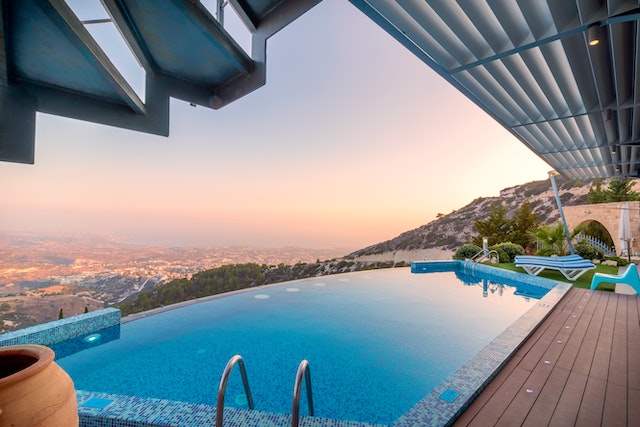 From the welcome bottle of champagne to the million-dollar views, there is nothing quite as unforgettable as a luxury vacation. However, clever planning to maximize your travel dollars is key to ensuring that your getaway blows your mind without breaking the bank. In this article, premier Canadian travel agency Prince of Travel will share some essential tips to help you plan an opulent and exquisite holiday experience.
1. Set a Budget and Prioritize
Before embarking on planning your luxury vacation, establish a realistic budget that aligns with your financial goals and priorities. Consider the duration of your trip, accommodation, dining, transportation, and activities. By setting a budget and determining your priorities, you can focus on allocating your travel dollars wisely. That said, do not write off the more high-end hotels and experiences—with the right travel advisor and strategy, you may be able to snag a deal that fits your budget.
2. Choose the Right Destination
Selecting the right destination is crucial when planning a luxury vacation. Research destinations that are known for their offerings, such as iconic cities, exotic resorts, or breathtaking island escapes. Consider factors like the availability of quality accommodations, fine dining options, extravagant spas, and unique experiences that cater to your preferences. These amenities and experiences should all be within close proximity, so you can make the most out of your trip without spending too much time commuting.
3. Time Your Trip Well
Timing can significantly impact the cost and experience of your luxury vacation. Consider traveling during shoulder seasons or off-peak periods when prices tend to be more favorable, and popular destinations are less crowded. Look out for special promotions, discounted rates, and packages offered by high-end hotels and resorts during certain times of the year. By being flexible with your travel dates, you can save on accommodation costs and enjoy a more serene and private experience.
4. Book Accommodations Wisely
When it comes to luxury vacations, accommodations play a pivotal role in shaping your experience. Research and choose your accommodation wisely, ensuring it aligns with your preferences for indulgence and personalized service. Look for renowned hotels, boutique resorts, or private villas known for their exceptional amenities and world-class service. Prince of Travel partners with many reputable global hotel chains, so you know that their accommodations meet a consistent standard of class and comfort.
5. Leverage Loyalty Programs
Maximize your travel dollars by taking advantage of loyalty programs and memberships offered by airlines and hotel groups. These loyalty programs can provide elite benefits, such as room upgrades, access to VIP lounges, complimentary amenities, and discounts on future bookings. In addition, certain credit cards offer airline and hotel rewards that you can use to offset the cost of your luxury vacation. Travel advisors like Prince of Travel can help you navigate these loyalty programs and optimize your benefits and reward points.
6. Plan Activities in Advance
To make the most of your luxury vacation, plan your activities and experiences in advance. Research and book unique experiences, such as private tours, culinary adventures, spa treatments, or yacht excursions to secure limited reservations and potentially save on bundled packages. Whether you are traveling with family or planning a romantic escape, consider engaging a reputable luxury travel advisor with experience in your desired locality to curate bespoke experiences that are tailored to your interests.
7. Indulge in Fine Dining
No luxury vacation is complete without a gastronomic experience. Research and make reservations at acclaimed restaurants known for their exceptional culinary delights. Explore the local food scene, indulge in seasonal produce, and savor fine wines. To make the most of your dining experiences, consider opting for tasting menus, which can be cost-effective while offering a wider range of dishes to try. The adventurous can also opt for the omakase experience, where the chef serves a multi-course meal of his choice.
8. Embrace Value-Added Amenities
When selecting your luxury accommodations, look for properties that offer a range of enticing extras. These can include complimentary breakfast, spa credits, airport transfers, and access to exclusive facilities such as private beaches or lounges. Many of these amenities such as spa treatments or gym access can be costly if purchased separately, so taking advantage of them can add value to your vacation. Additionally, it saves you the trouble of having to book and pay for access separately.
9. Engage a Luxury Travel Specialist
For a truly seamless and tailored luxury vacation experience, consider engaging a luxury travel specialist or a reputable travel advisor such as Prince of Travel. These professionals have extensive knowledge of destinations, accommodations, and experiences, and can leverage their industry connections to secure the best deals, special access, and personalized itineraries. With Prince of Travel's expertise, you can optimize your travel dollar, ensuring that every aspect of your luxury vacation is designed to be unforgettable.
Prince of Travel is a leading website that offers expert advice on how to maximize your travel rewards and enjoy bespoke experiences. The site also features reviews on credit cards, point programs, and hotel memberships to help you make informed decisions. For those who want to learn more about traveling in style, their Miles & Points membership offers access to insider tips and exclusive events to help you travel smarter. Visit www.princeoftravel.com to start planning your next luxury vacation today.