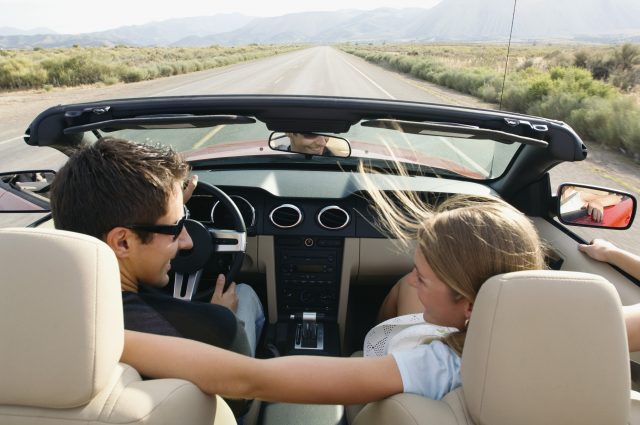 Don't Rent at the Airport if You Can Help It – It is so much cheaper to take an airport shuttle to a city center or to your hotel and arrange a car rental from that location. It might also be more convenient for you in the long run – have you seen where rental cars are parked at some airports? You could walk for miles! It will ALWAYS cost you more to rent a vehicle directly at an airport location – you are paying higher fees, more taxes and of course, the convenience charge.
Call or Visit Your Local Rental Office – Whenever possible, avoid renting your car through the 800 number of your preferred car rental company – you will always pay top dollar. If it is a national company, call or visit your local branch and you will always be guaranteed a better rate because you can negotiate or be privy to unadvertised specials.
Make Sure You Refuel the Car Yourself – Did you know that if you don't bring the car back with a full tank, some car rental companies will charge you as much as $9.00 a gallon to refill your gas tank! If you are required to bring the car back with a full tank, fill it to the very top as they will charge you if it's even a bit low. If you are paying for a full tank upfront as part of your rental agreement, take the car back running on empty!
Keep an Eye on Fluctuating Prices – It is a known fact that car rental prices can fluctuate 20 times a day based on the time of year and demand. Even if you have a reservation, there is no law that says you cannot call your rental company and ask for the lower price. Use the internet to check prices a few days before your pick up date to be sure you are getting the best value. Remember that if you have a reservation and the company is not willing to give you a lower price, as long as you cancel 24 hours in advance, they cannot charge you anything.
Ride Share and Carpooling Offers Networking and Net Savings – Many frugal travelers today use some sort of carpooling to get to and from the airport. A taxi, depending on where you live, can cost upwards of $40 and a $90 cab ride to the airport is not uncommon. Shuttles can be unreliable and often are designed around the schedule of the presumed masses, and not necessarily yours!
There is ONE insider benefit to carpooling and that is networking! Many business people and entrepreneurs that travel frequently and use carpooling to save money know that this is a great way to meet likeminded professionals and perhaps even make a valuable industry alliance.
If you're trying to save on costs by sharing a ride to the airport, it's become easier than ever to find a carpooling partner. There is a popular website called Hitchsters that offers a free service to find you a carpool ride that is airport bound. It is very easy to use. You simply input your details and find a ride! At this time, the service only operates in certain cities but they are expanding so keep an eye on this website.
There are other options available that are inexpensive also… Another website called Ride Amigos will match you based on your location and your final destination and connect you with like minded travelers.
Keep in mind that if you want to share costs, YOU can be the ride sharer and advertise with some of these websites to find others who might want to travel with you to offset and share costs.