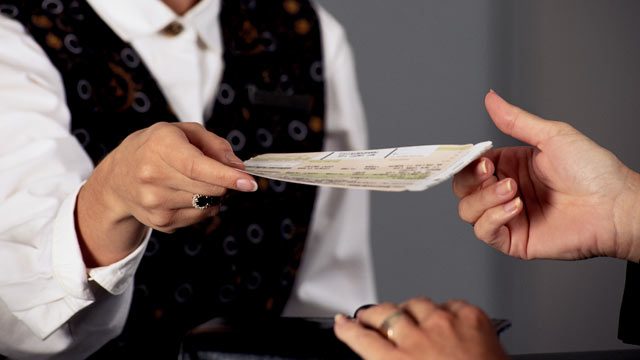 Capacity Control: Airlines manage available seat inventory in several different ways to match demand and buying trends. These are inventory techniques airlines use to sell seats. If you are flexible with your date and times, you will get a much better fare.
Destination: Try departing or arriving at smaller airports. Large international airports cause a premium to be added to your airline ticket. If you choose alternative airports or cities for your travel, it can result in great savings.
Travel Days: Being flexible on your travel days is the most important trick for getting the best airfare. If your dates are flexible, try booking your airline tickets BEFORE you book time off work. This way, you can work around your savings instead of your time schedule. Generally speaking, travel on Tuesdays and Wednesdays is 20-30% cheaper than travel on Friday and Saturday.
Be flexible in your schedule: Flying on Tuesday, Wednesday, or Thursday can save you money with some airlines. Also, overnight or redeye flights are often offered at significant savings.
Surf the Internet and Save: Don't trust your travel agent exclusively. Go online and do your own research. There are literally thousands of sites that cater to Canadian travelers. There are a multitude of discounts on everything from airfare to travel insurance; offers that change on a daily basis so you need to really do your homework to save significantly.
Take a Consolidator Flight: Consolidators are companies that buy tickets at wholesale prices directly from the airlines. They buy them in bulk and therefore get a huge discount. Then they sell them to consumers like you. The tickets are usually heavily restricted (with no refund policies) but you can usually save 25% to 40%, even in high season.
Be assertive: Ask for the cheapest airfare, and when you get the run-around, demand the lowest fare available. Do not be afraid to take your business elsewhere. This is how you secure the lowest rates possible.
Timing is Everything: Buy your ticket well in advance or buy it late – but not in between! Most airlines offer deep discounts on tickets purchased 21 or more days before the departure date—and the cheap seats sell out first. Or you can often benefit from last minute bookings when airlines are selling off unsold seat. As a rule, airlines offer DEEP, DEEP discounts for unsold seats within 72 hours of flight take off time.