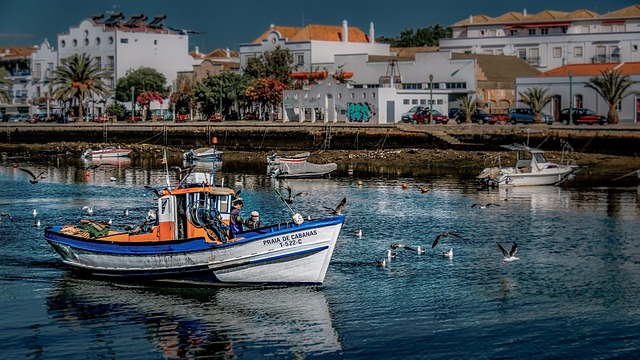 Ronan McMahon's Real Estate Trend Alert, a leading source of real-time information for investors on off-market, insider real estate deals in up-and-coming locales, today announced the top 20 best places in the world for transformational real estate investment and lifestyle benefits, aka places to live.
"Our new list of the top 20 destinations with the strongest potential for profit and lifestyle benefits through real estate in the next 12 to 18 months–The Best Places to Buy Real Estate in the World–is the culmination of a year-long research and travel project," said Ronan McMahon, editor of Real Estate Trend Alert, who's been a part of more than $2 billion in international real estate transactions over the past two decades. "Real estate fortunes, large and small, are made during moments of big transformations, that means when you look everywhere, you'll always find opportunity somewhere."
From the central highlands of Mexico to the rolling hills of Italy to the white-sand beaches of Belize to historic seaside towns of Portugal, the Real Estate Trend Alert team have identified places where savvy real estate investors–and people looking to make a lifestyle move–can unlock untold opportunities in the next 12 months and beyond.
1 – Algarve, Portugal
The Draw: The Algarve has perfect weather, with 300 days of sunshine a year, amazing beaches, and world-class golf. It's easy to get there, the cost of living is low, the food is great, and it's safe and peaceful.
Importantly, the Algarve attracts a huge mix of markets. It's an "internationalized destination" that draws Northern Europeans, North Americans, and even folks from as far away as Asia. This is crucial because internationalized destinations are far more resilient to a crisis. It's a place where, no matter what happens, people always come.
The Opportunity: In 2021, despite the pandemic, some property owners were still pulling in gross yields of 7%. Given what was going on in the world, that's impressive. And recently, there's been a big increase in people renting for months at a time in winter. Scandinavians and Northern Europeans, free to work remotely, come here to escape the snow and spend three months by the beach in warmer temperatures. And this trend is only just gathering steam.
That means with the right rental, owners can now have near-max occupancy. For well situated two-bed condos, owners can pull in €1,200 a month in winter and in summer rent short-term at €2,300 a week at peak season.
The Location: For the strongest profit play, look to the Western or Central Algarve, where the short- and long-term rental markets are red hot. The opportunity in the Central Algarve is to lock down a villa, something undervalued, old or unloved, and do so with a mortgage at those low fixed rates. Done right it's a way to double your money.
The town of Lagos is in the Western Algarve, set on a hill overlooking a modern marina. Lagos is arguably the most historic town on the Algarve. Because of the pandemic, the opportunity in the city of Lagos has grown even stronger. It's drawing remote workers from all over. Underpinning the opportunity in Lagos—and elsewhere on the Algarve—is huge scarcity. The region is experiencing record numbers of visitors but supply just isn't there to meet it. This means rising values. But it also means the window in Lagos is getting smaller and smaller. The supply squeeze means there is very little inventory left.
The Financing: Buyers can use cheap Portuguese bank financing. In fact, at time of writing, foreigners can borrow as much as 80% at rates of as low as 4.2% variable, or fixed at 4.8%.
2 – Portugal's Silver Coast
The Draw: One of the most distinguishing features of Portugal's Silver Coast is that it is definitely "not the Algarve." In other words, mass tourism has not yet penetrated to the same degree as it has on Portugal's southern coast. This has kept prices lower, and made the Silver Coast one of the top recommendations for a lifestyle buy.
Its beaches are pristine, there's a treasury of stunning historic towns and fishing villages to explore, including great seafood, golf, and entertainment. And the people here are friendly and easy going.
The Opportunity: For a beachfront condo, total monthly payments (including mortgage, taxes, HOA fees, and golf club dues on two great courses) comes in at just under €1,110. That's less than what property tax alone would be in California. On the same property, in the first two months of this year, in the deep dark winter, more than €5,000 in rent was collected—that's close to three times the cost of ownership.
The Location: Portugal's Silver Coast stretches about 155 miles from Assenta, an hour north of Lisbon, to the mouth of the Douro at Porto. Framed by the protected landscape of the Serra de Montejunto and the raw beauty of virgin Atlantic beaches, the Silver Coast is both the home of Portugal's only marine nature reserve and a mecca for surfers, as well as beach and golf lovers from around the world.
Prices are rising everywhere, but on the Silver Coast started from a low base. The pandemic drove Portuguese families to move out from Lisbon and Porto in search of space. They pushed up prices in the process, but there is still value here for a lifestyle play.
The Financing: Buyers can use cheap Portuguese bank financing. In fact, at time of writing, foreigners can borrow as much as 80% at rates of as low as 4.2% variable, or fixed at 4.8%.
3 – Costa del Sol, Spain
The Draw: The Costa del Sol is beautiful, almost endlessly sunny, and one of Europe's top tourist destinations. This strip of coast has all the ingredients of a successful internationalized place. The weather is amazing: it has 320 sunny days each year. The beaches are stunning and it has appeal for a broad cross-section of people. It has historic towns and cities, incredible locally produced food, world-class golf courses and marinas, shopping, and entertainment. And crucially, it's easy to get here.
Additionally, finance and tech firms competing for talent are also seeing the advantages of setting up HQs in this region. Banking giant Citigroup has opened a hub for new investment bankers in Malaga, offering young employees the chance to trade higher pay for shorter working hours, and a better work-life balance. Meanwhile Google plans to position Malaga as a new "Silicon Valley" of the Mediterranean, opening a new Security Engineering Center in 2023 and triggering a surge in demand for luxury homes along the Costa del Sol.
The Opportunity: Real estate agents on the Costa del Sol are reporting record years in terms of sales turnover. According to figures from Spain's General Council of Notaries (Consejo General de Notariado), foreigners bought 72,987 homes in Spain in the first half of 2022, the highest figure since records began back in 2007—and 20% of all properties purchased in the country. And for the first time ever, we're also seeing the rise of "energy nomads." Folks from the U.K. and Northern Europe who are moving to Spain to avoid the high cost of energy to heat homes. And when owners have the best in class real estate that can appeal to as many markets as possible, they put themselves in the best possible position to profit.
But the opportunity on the Costa del Sol has now entered into the Era of Scarcity, with demand outstripping supply. All that excess crisis inventory has been absorbed and price point sensitivities have moved way up, with demand skyrocketing thanks in part to the rise of remote working.
The Location: The Zoom Boom is making itself known and new communities are being developed with home offices, coworking spaces, and everything the work-from-anywhere crowd needs. And more and more the Costa del Sol is becoming less a series of separate towns and more like one city with varied neighborhoods. From the affluence of Marbella and the uber affluence of Puerto Banús, with its designer stores by the waterfront and lines of superyachts, to more accessible (and noticeably more Spanish) places like nearby Estepona or indeed charming hilltowns like Ojén.
The Financing: Foreign buyers can apply for a mortgage in a regular bank in Spain (not a given in every country on our beat). And the rates and conditions currently being offered to foreign buyers are attractive. As of now, using a Spanish bank it's possible to finance up to 60% of the purchase price. Rates are still relatively low at time of writing, with variable rate mortgages from 3.2% (2.7% for the first year)…and fixed rates from 3.9% to 4.7%.
4 – Los Cabos, Mexico
The Draw: It's a place that, for nine months every year, has the perfect weather. Never too hot, too humid, nor cold…Just the ideal climate. With the Pacific Ocean to the west and the Sea of Cortez to the east Cabo was and still is a fisherman's paradise. Jacques Cousteau labeled it "the world's aquarium." That's a great description for a place where one can see blue whales, dolphins, giant manta rays, sea lions, and more than 900 species of fish.
Cabo is uniquely gorgeous. Golden-sand beaches fringe a desert landscape, with the fingers of giant Cardon cacti (some of which are 500 years old) pointing to the bright blue sky overhead. The desert is a place that feels primeval…unspoiled. Where one can get back to nature. At night, the glimmer of millions of stars lights up the dark skies is a magical experience. These are among the many excellent reasons Hollywood stars like John Wayne and Bing Crosby and the world's superstars have been hopping in private planes or sailing luxury yachts to visit Cabo since the 1940s.
The Opportunity: According to the Los Cabos tourism board in 2022 it hosted seven million visitors—that's the most in its history. This year will see the opening of five new major resorts. A Hotel Park Hyatt, the Vidanta East Cape, Aman, a new beachfront Casa Velas resort in Cabo San Lucas, and the St. Regis Los Cabos at Quivira.
Cabo won the 2022 Travvy Award as the best destination in Mexico, beating out Puerto Vallarta and Cancun. And to handle the influx of visitors coming in on more than 500 flights per week (another record), the international airport plans to add nine gates to Terminal 2 and build a brand-new Terminal 3. Millions of folks who can work from anywhere: professionals, young and old, single and with families, all with laptops in hand looking for rentals or looking to buy are flooding Cabo.
But not surprisingly, supply is tight and demand is going through the roof. Medium to bigger family homes in Cabo (not beachfront mansions) rent long-term right now in the range of $6,000 to $8,000 per month.
The Location: Buying in an internationalized destination like Cabo, which caters to a wide variety of markets, investors not only protect themselves from global market dips but also benefit from its extraordinary transformation and growth.
Demand has exploded for best-in-class real estate in Cabo. The renters and homebuyers of the work-from-anywhere era have arrived and are just the first big wave. Many more folks are waking up to the possibilities, looking hard at their lifestyles, costs…
And real estate supply can't catch up. But Cabo and the Baja are in the early days of a three-decade-long upswing. More opportunities are on the horizon.
The Financing: Bank financing isn't easily available to foreign non-resident buyers in Mexico. But some sellers and real estate developers will offer finance to foreign buyers – for up to 10 years, for 50% LTV and at rates that are typically Prime plus 2% to 3%.
Rounding out the top 20:
Baja California, México (Lifestyle)
Riviera Maya, México (Rental income, capital gains, lifestyle)
San Miguel de Allende, México (Lifestyle)
Puerto Vallarta, México (Rental income, capital gains, lifestyle)
Mérida, México and Its Beaches (Lifestyle, capital gains)
Placencia, Belize (Lifestyle, rental income, capital gains)
Panama City, Panama (Long-term rental income, capital gains, lifestyle)
Panama's Pacific Riviera (Long-term rental income, capital gains, lifestyle)
Medellín, Colombia (Rental income, lifestyle)
Southern Zone, Costa Rica (Rental income, capital gains, lifestyle)
Arenal, Costa Rica (Lifestyle)
Northwestern Costa Rica (Rental income, lifestyle, capital gains)
Italy's Historic Cities – Rome, Florence, Venice (Rental income, lifestyle)
Uruguay's Farmland (Long-term rental income, capital gains)
Uruguay's Atlantic Coast (Lifestyle)
Montenegro (Lifestyle)