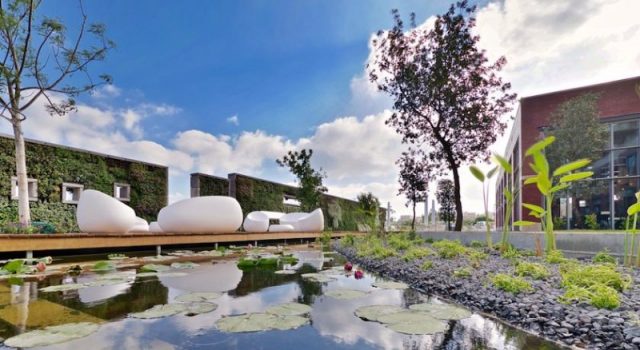 Studies have shown the importance of the mind-body connection. Taking care of your body and putting yourself in a deeply relaxed state will quell stress, which can cause real physical ailments. So, you almost owe it to yourself to book yourself into a spa. And, for a truly pampering experience, look no further than the ultra-luxurious spas in Israel.
Spa Prep
Before you head off into bliss, make sure to prepare well in order to ensure you are at your peaked state of relaxation. Ways to do that, include:
Pack in advance – Don't wait until the last minute to pack or you will forget something.
Make arrangements for work – Leaving detailed instructions for your coworkers may take a lot of preparation but it will be worth it if it means no one bothers you with questions while you are away.
Child and/or dog care – Arrange for child and/or dog care as well as emergency contacts.
Bring meds – Traveling can bring headaches or upset stomachs. Don't let them stop your holiday. Make sure to pack over the counter drugs as well as natural supplements to ease your symptoms. Take a look at Reviewy for unbiased reports on which supplements can help you.
Israeli Spas To Soothe Your Soul
Read about the spas you must visit in the Holy land.
1. Carmel Forest Spa Resort
Set back in the hills and surrounded by 18 acres of gardens and forests, the Carmel Spa is the ultimate place for getting away from it all. It's only an hour and a half from Tel Aviv and a little more than 2 hours from Jerusalem, but it feels like it's planets away from real life.
Guests meander around the 5 star hotel and spa in their bathrobes. The serene atmosphere is preserved by a strict policy of only allowing cell phones in your private room as well as a minimum guest age of 16 years old.
Spa treatments and massages cost extra but many people choose to walk around the glorious grounds and lounge by the pool. You will want to work up an appetite as the food is exquisite and a strong draw for people who come back year after year.
2. Cramim Resort and Spa
Built about 5 years ago, the Cramim Spa is conveniently located in the Jerusalem hills. This stunning, modern structure sits amidst vineyards and is known for its breathtaking views. Little luxuries such as a pillow menu and delicious wine tastings, give visitors a memorable vacation.
The spa area contains a beautiful indoor pool, an outdoor pool with plenty of sunbeds,, a hot tub, Turkish bath, juice bar and fitness center.
3. Beresheet
Head to down south to experience a true oasis in the desert. The Beresheet Hotel overlooks the natural beauty of the Israeli desert and the amazing Ramon Crater. Cooling off in the outdoor pool surrounded by untouched desert will make you realize how it got the title of "Coolest Pool In The World" from the Travel Agent magazine.
Amenities include a gourmet restaurant, a luxurious spa and elegant rooms, each with its own separate entrance. Children are welcome but perhaps you would want to leave them at home so you can bask in the desert views uninterrupted.
Our Take Away
Come to Israel and luxuriate in a relaxing spa for a rejuvenating experience. Your mind and body will thank you.