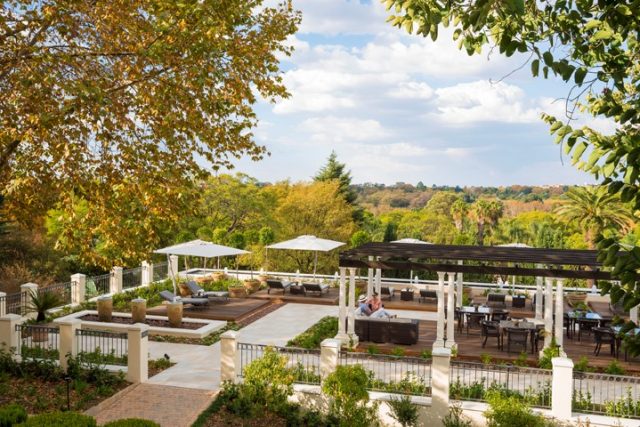 TO celebrate Global Wellness Day on 9 June 2018, Four Seasons The Westcliff will be hosting a morning designed to encourage a healthy way of life and promote a better understanding of what practices to implement into our routines.
An international day founded in 2012 and dedicated to asking the question 'how can I live a healthier and better life', Global Wellness Day addresses both the physical and spiritual aspects of our general wellbeing through the promotion of stress reduction, improved daily habits and cultivating a culture of self care. This takes the form of a holistic approach that addresses inner and outer wellness.
Acting on the event's slogan, 'one day can change your whole life', Four Seasons The Westcliff has put together a program that honours both body and spirit. The day will start with an invigorating yoga session led by Steven from Yoga Works in the beautiful and inspiring setting of the Rose Gardens – part of living well is surrounding yourself with settings that uplift and inspire the senses, and this spot overlooking the city is just such a space.
Once the class is complete a breakfast buffet will be on offer – with a variety of nutritional and balanced options (smoothies, teas, fruit, snacks) designed to start the day right – which you can enjoy on the lawn of this spectacular city location.
To add a layer of additional insight, your hosts for the day are experts in various fields and have a wealth of wellness knowledge. Christine Phillips, from Health Yourself, is a health coach who assists clients in achieving their health goals through lifestyle and behavioural adjustments.
Dr Stephan Helary, a veterinarian turned botanist, and founder of natural beauty brand Terres d'Afrique (used in Four Seasons The Westcliff's spa), will host a talk on the benefits of looking to nature for solutions and ingredients.
Finally Ishana Maharaj will discuss sophrology, a highly effective and holistic method of dealing with stress that comprises various breathing techniques, visualisations and meditation/mindfulness exercises – a structured program that works the mind, body and spirit simultaneously.
For reservations contact the Spa directly at + 27 11 481 6450 or email spa.johannesburg@fourseasons.com. Please bring your own yoga mat with you to the class.