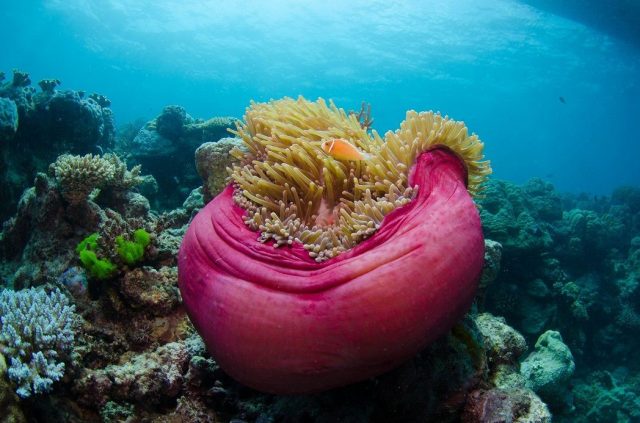 If diving is something that lets your adrenaline level rise, you are definitely an adventurous person. Yes! Marine life under the blue waters is so quintessential that it's worth exploring more and more. Also, nowadays, there are innumerable options for tours and travels available, you can go for an exhilarating diving vacation whenever you want!
However, before you plan to take a dip, always make sure that you are fit enough. Of course, as you are going under the waters, your body must support you.
So, what you need to ensure to be ready for taking the dive?
Read on….
If your cardiovascular health is great enough, you will be able to relish the fun of diving up to a great extent. It's because if your heart is working properly, understand that your body will be able to absorb and use oxygen perfectly. This is a great advantage when it comes to diving. It means that you will not use up more air which will ultimately let you enjoy the dive amazingly.
If, by any chance, you think that your heart is not healthy enough, go for some cardio training. Well, such type of training can be of different types like swimming, cycling, jogging etc. So, make it a habit to opt for these in your daily life. It will definitely help you to be always ready for diving.
If you love to dive, you would have to carry an extra baggage most of the time. Isn't it? Whenever you are up for taking a dive, you have to bear the extra weight of the dive tank and other equipment. Yes! It can be as huge as an additional 25 kg sometimes. So, if you are not having enough strength in your body, doing all these won't be easy!
To attain a core strength which is nothing but the strengthening of the upper part of your body seems to be quite essential for diving. It doesn't mean that you just have to concentrate on the top part. To have an overall strength is equally significant. It will let you get enough benefits.
So, what are the exercises that you should go for? It's nothing but the amalgamation of resistance exercises and weight training using your body weight. Wait! Don't think that you've to rush to the gym immediately.
Rather, such exercises can be even done at your home. All that you need to do are just some easy workouts like planks, squats, press ups, weigh-lifting etc. Moreover, you can even buy the basic gym equipment at an affordable rate while grabbing a lucrative deal from Dealslands.
The medical complications like asthma or high blood pressure can let you end up being medically not fit for diving. So, before you decide to go for the dives, consider talking with your doctor and undertake the specific tests under his guidance.
If you figure out that there's any chance of you being suffering from any disease which is crucial for diving, please avoid taking dives for the time being. Your health matters the most, nothing is above that!
However, fortunately, if you find that you are completely healthy, don't wait anymore! Get into the blue waters soon.
Flexibility is there for you
If you want to be a successful diver, your body needs to be agile enough. So, you must take care of the fact that you are paying special attention to your health regimen. It is true that you might have to suddenly change your directions while diving, you've to sometimes reach to the valves which are behind your head and so on. Thus, it is quite essential for you to have enough flexibility in your body if you desire to face all such situations flawlessly.
Wrapping Up
So, being a diver, you should definitely take care of your health. Unless you are sure enough about the aforementioned facts, don't go for diving. It might cost your life!
Last but not the least, what are you waiting for? Just be a little health conscious and that's it… The infinite oceans with their spectacular marine world are waiting for you!