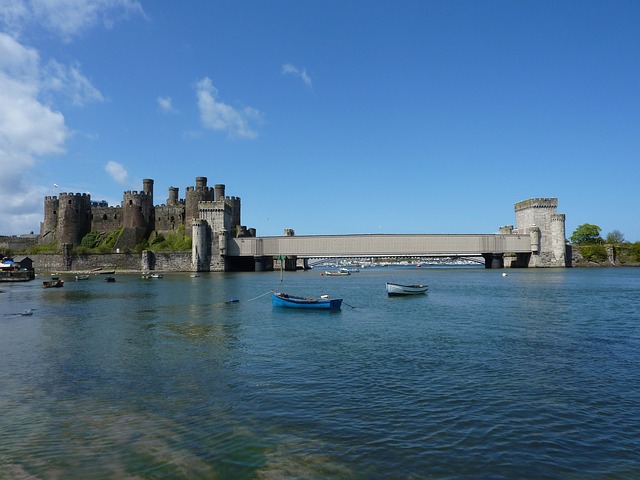 Wales is a unique country rich in history, culture, and natural beauty. From stunning coastlines and rugged mountains to historic castles and charming villages, Wales has something for everyone. But here, we've focused on the three Welsh tourist attractions we think all travelers should add to their bucket lists.

Snowdonia National Park

When you think about iconic hiking locations in the UK, Snowdonia National Park is generally at the top of the list. It's a picturesque location that offers visitors a unique and unforgettable experience. Located in North Wales, Snowdonia is home to some of the most stunning landscapes and natural wonders in the United Kingdom. The park has been designated as an area of outstanding natural beauty, and it is no surprise that it attracts millions of visitors every year.
The park's highest peak, Mount Snowdon, offers stunning views of the surrounding landscape, and it is the perfect place to take a hike, a scenic train ride or even go ziplining. The park also has a rich history and culture. It's home to several historical sites and monuments, including castles and ancient settlements. You can also visit some traditional Welsh villages and immerse yourself in the local culture.
Conwy Castle

Conwy Castle is a magnificent medieval fortress located in the town of Conwy in North Wales. Built in the late 13th century by King Edward I, the castle is one of the most well-preserved and impressive examples of military architecture in the UK. With its imposing walls, towers, and battlements, it's a real must-visit for history buffs and anyone who appreciates the grandeur and power of medieval castles.
Conwy Castle is an impressive sight, with its massive walls and towers rising from the rocky outcrop on which it was built. The castle is surrounded by a moat and a series of defensive walls, which would have made it virtually impregnable to attack. Conwy Castle is a true masterpiece of medieval architecture and engineering, and it is one of the most impressive historical sites in the UK. You'll also find plenty of holiday homes for sale nearby, as the area is an ideal tourist destination.
Portmeirion

Portmeirion is a unique and incredibly colourful picturesque village located in North Wales. Designed and built by Sir Clough Williams-Ellis between 1925 and 1975, Portmeirion is a striking example of Italianate architecture set against the backdrop of stunning Welsh countryside. With its colourful buildings, ornate fountains, and beautiful gardens, Portmeirion is a must-visit destination for anyone interested in architecture, design, and nature.
Over the years, Portmeirion has welcomed a variety of visitors, including artists, writers, and musicians. The village has been featured in numerous films and TV shows, including the cult classic TV series 2The Prisoner," which was filmed in Portmeirion in the 1960s. Visitors can explore the village at their leisure, wandering the winding streets and admiring the architecture and gardens. Guided tours are also available, providing a fascinating insight into the history and design of the completely one-of-a-kind village.