Ranked among the top international destinations to travel to in 2021, Costa Rica has seen an influx of travelers in the past four months who are looking to experience the country's natural beauty, biodiversity and Pura Vida lifestyle, as travel restrictions are lifted. The Nicoya Peninsula, located in Costa Rica's North Pacific just a few hours away from both Liberia International Airport and Juan Santamaria International Airport, is home to some of the country's most beautiful beach towns, unique national parks, largest waves and trendiest wellness scenes.
Santa Teresa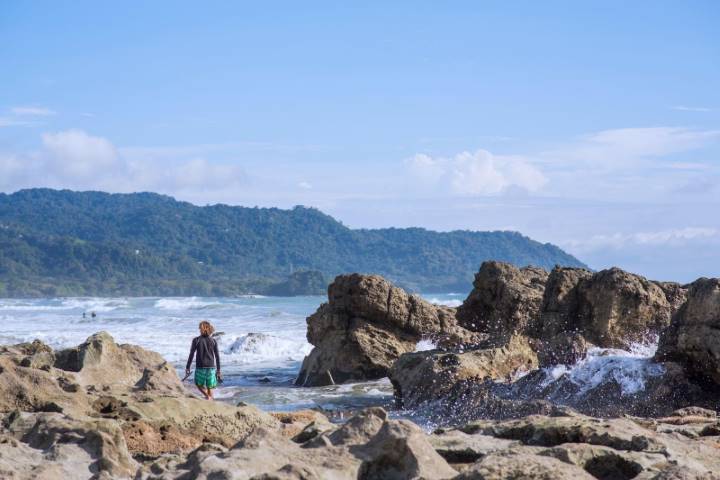 Santa Teresa is a remote but increasingly popular beach town on the western coast of the Nicoya Peninsula. The boho-chic beach town has been called the "Tulum of Costa Rica," and features a main street full of trendy surf and wellness shops, innovative and traditional open-air Costa Rican eateries known as "sodas," as well as finer international dining options. Visitors and locals get around on foot or can rent ATVs or bikes to more easily navigate the town's unpaved roads. Santa Teresa has attracted the likes of Tom Brady and Gisele Bündchen, who own a home here and visit annually to enjoy some of the country's most beautiful beaches. Santa Teresa offers a variety of accommodations from luxury boutique hotels to digital nomad-friendly hostels and is renowned for its surf scene. Visitors of all experience levels can enjoy guided individual or group lessons. Nearby beaches include Playa Divina and Manzanillo. Other popular activities include visiting nearby wildlife refuges and reserves Curú, Romelia and Karen Mongensen; day trips to Tortuga Island, which is only accessible by boat and known for its snorkeling and hiking trails; and a visit to San Lucas Island, formerly a prison and declared Costa Rica's 30th national park in 2020.
Nosara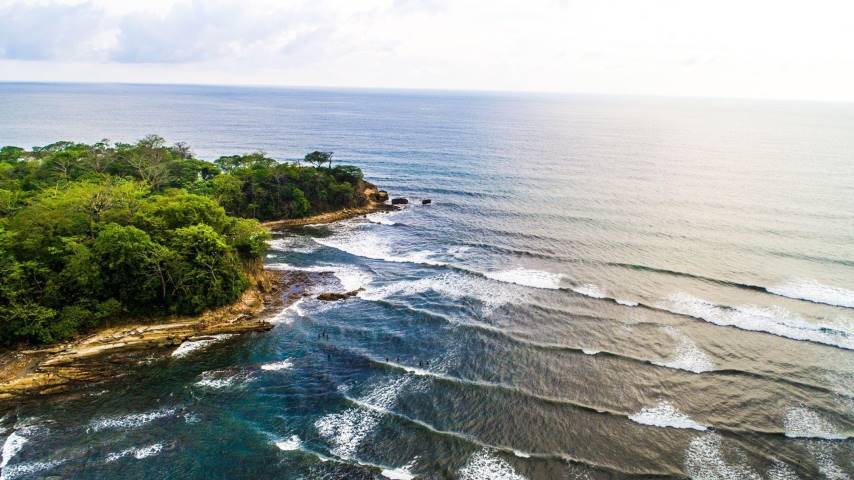 Nosara is often regarded as the wellness center of Costa Rica, thanks to its numerous world-class yoga studios, restorative spas, forest therapy, surfing opportunities, and plant-based and healthy dining options. Local laws prohibit construction within 550 feet of Nosara's shores, allowing for miles of unspoiled coastline and uniquely beautiful beaches, including Guiones, Pelada, Garza and Ostional. Playa Guiones is one of Nosara's most popular beaches for surfers, given its consistent shoulder head to overhead breaks year-round. A 25-minute drive from Ostional National Wildlife Refuge, Nosara makes a great homebase for turtle watchers. Visitors can view impressive "arribadas," or mass sea turtle nestings, at this refuge. An hour away by car, Diriá National Park is home to a system of wetlands and over 3,000 acres of lush forest including spectacular giant bromeliads.
Montezuma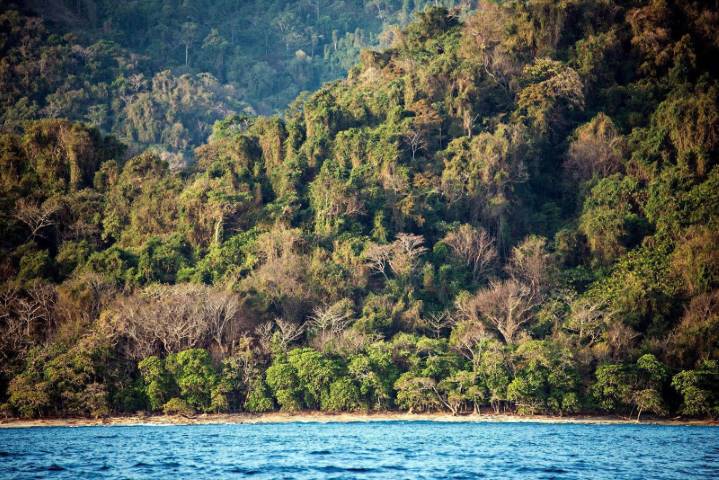 The small village of Montezuma is home to lush rainforest, waterfalls and beautiful beaches. The beach at Montezuma is extensive, and travelers can enjoy swimming in the tide pools during low tide. Just a few minutes from the center of town is Montezuma Waterfalls, a set of three waterfalls, and El Chorro Waterfall, popular for its hiking. Travelers can also hike at Cabo Blanco Nature Reserve, which was the first national park established in Costa Rica in 1963. The Cabo Blanco Nature Reserve encompasses 1,270 hectares of mixed forest, approximately 150 species of trees, over 240 species of birds and a variety of animals including capuchin and howler monkeys, white-tailed deer, ocelots, armadillos, anteaters and more.
Malpaís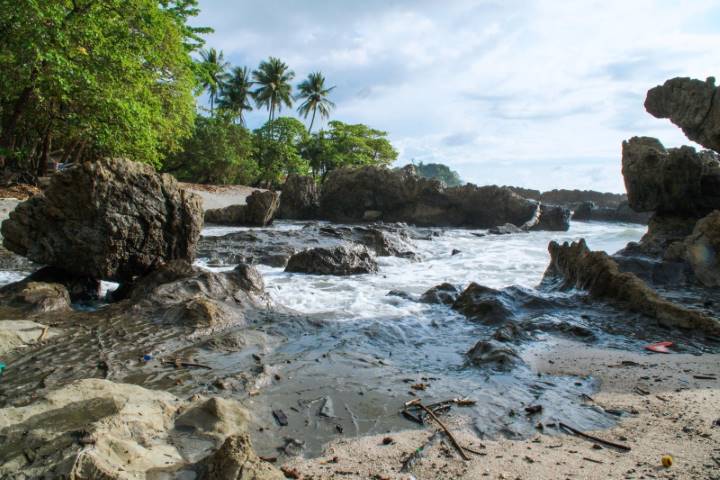 At the tip of the Nicoya Peninsula lies the small coastal town of Malpaís. Malpaís exudes a calm, secluded feel, and is less developed than its Santa Teresa counterpart. With spectacular swells, rocky coves and six kilometers of coastline, the town offers visitors plenty of adventure and exploration. Malpaís boasts pristine white-sand and shimmering blue waters and is often regarded as one of Costa Rica's best maintained beaches having won the "Bandera Azul" or "Blue Flag" – an award given to beaches that demonstrate high environmental standards and top safety facilities. The town is also a hotspot for birdwatchers due to its large population of coastal and migratory birds, most notably the scarlet macaw and kingfisher.
Cabuya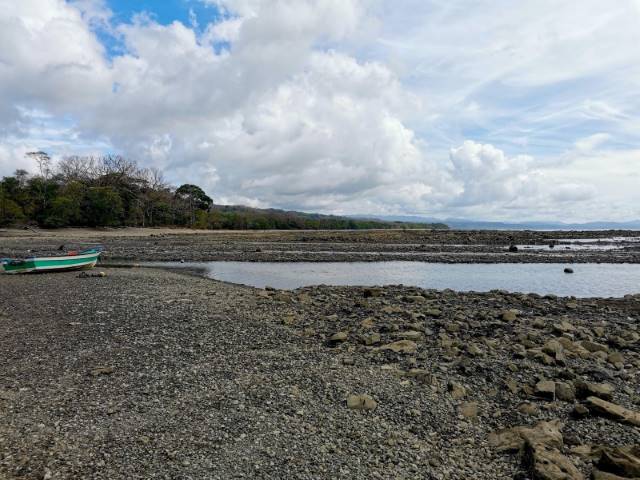 The small, off-the-beaten path fishing town of Cabuya sits at the tip of the Nicoya Peninsula. The town gets its name from the presence of the impressive "Cabuya," a massive strangler fig tree. Here, visitors enjoy exploring natural pools, horseback riding and ATV-ing but surprisingly, the town's main attraction is its "Cemetery Island." Cemetery Island is only accessible by foot at low tide. Legend has it that the island has been used as a burial site by native Indians since pre-Columbian times. During high tide, the island is surrounded by water. Its calm waters allow for excellent snorkeling, kayaking and stand-up paddle boarding.