Regardless of how young or how old you may be, there are certain places everyone should visit at least once in their lifetime. Even though thanks to our technology we can virtually see and visit places all over the world – but it's simply not the same as experiencing it in real life. Sure, traveling is expensive, but seeing something with your own eyes is priceless! So here are the top destinations you need to add to your bucket list!
Giza, Egypt
Probably one of the most popular tourist attractions in the world falls to Egypt and most notably its stunning scenery. If there is something you need to see in Egypt, it's the Pyramids of Giza in all their glory! The hot weather might throw some people off, but it's definitely worth seeing the richness of Egyptian history and the beautiful ancient architecture in real life. The great Pyramid of Giza is actually the oldest member of the 7 Wonders of Ancient World and everyone should feel lucky to witness something like that at least once in their life – making Egypt an unforgettable experience!
Honshu, Japan
Japan is an extremely popular traveling destination, but most tourists are attracted to the colorful exterior, interesting food, and shopping options, whilst they are less likely to spend much time exploring Japan's nature! Experts from https://www.mapthememories.com/ state that nature is highly underrated and should be more of a priority when traveling! Japan has such a rich flora and the main star of the show should be the magnificent Mount Fuji! This is the tallest mountain in Japan and has a distinct look with its white peak! It's one of the signature symbols of Japan and it's worth seeing up close!
Paris, France
This one might be the most suitable option if you are traveling for the first time, as it's a popular tourist attraction, yet you don't have to be as active as in other countries. Paris is the heart of France and the city of love – for a good reason! It's filled with beautiful architecture and buildings. Apart from the obvious symbols such as the Eiffel Tower and Notre Dame, lot's of places to shop high fashion and eat or drink your nights away! So it's safe to say that Paris is just one of those places, you just have to experience it at least once in your life!
Reykjavík, Iceland
Some people might shy away from the thought of traveling to Iceland, especially if they live in a place with drastically different weather! But that should actually encourage more people to go there – what better thing to do than experience something new! Iceland is filled with beautiful scenery, natural reserves, parks, and general greenery! But probably the number one reason why people tend to visit this majestic place is to see the northern lights in real life! Aurora borealis is a beautiful occurrence that you can see only in a few places, so after you've enjoyed your hikes and hot spring baths, make sure you take a peek at the northern lights too, you won't regret it!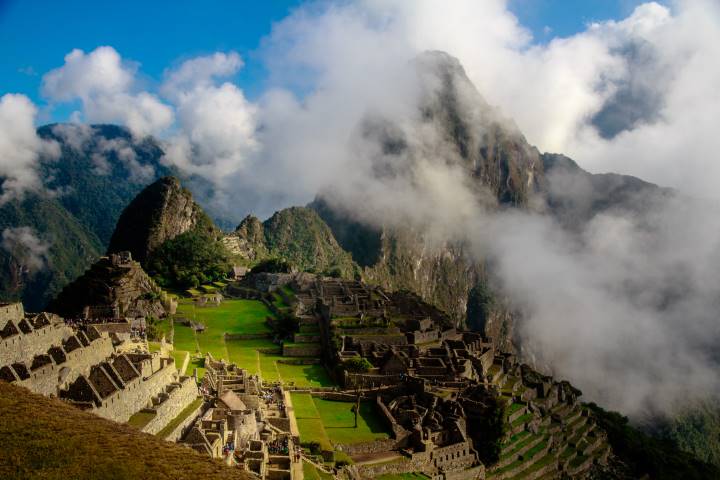 Venice, Italy
Most people think of all the things they can eat in Italy, and while that is true, there are so many delicious foods like pizza and pasta, that a lot of people want to try – you need to visit Italy for other reasons too! For instance, Venice or ''the city of canals'' is best known for just that – being a city with lots of canals! The beautiful archaeological structure compliments the romantic canals that flow beneath them. Making Venice one of the most commonly recognizable places in Europe!
Machu Picchu, Peru
This beautiful place is believed to be a 15th-century sacred city of the Inca civilization. The scenery of this destination is unreal, as the ruins and remains of the architecture blend in with the greenery – making the whole place breathtakingly beautiful. Also, Machu Picchu became a UNESCO World's Heritage Site and also its well-deserved place of 7 Wonders of the World! Apart from the obvious rich history, Machu Picchu is beautiful and it shows as hundreds of thousands of people gather to see it in real life.
At the end of the day, it all depends on what kind of weather or setting you like, and if your travels are for exploring the history and greenery or are they just for fun and! It's good to have an open mind and to throw yourself out there, the world is a beautiful place so if you ever have the opportunity to travel somewhere new – take it!