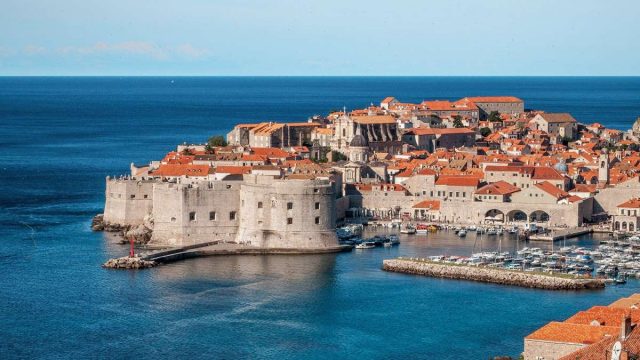 Eastern European countries don't seem to attract tourist attention the way their western counterparts do probably because of the unpleasant weather conditions during winter. But what makes Eastern European Countries stand apart is their numerous cultural diversity, rich ancient history, beautiful people, and lots of exemplary architecture. There are tour guides dedicated to site seeing, restaurants that offer lots of different dishes, and social organisations that offer a good time like parties, karaoke clubs, jackpot casino venues and so many more.
Here are the Top Five Cities in Eastern Europe you should definitely see:
Located on the Adriatic Sea in the South of Croatia, definitely number one on my list for tourist attractions in the Mediterranean Sea.
An Ancient Mediaeval city filled with world-class restaurants for tourists that might be interested in trying local dishes. And the Game of Thrones lovers, Dubrovnik is basically known as the kings' landing because a lot of the scenes from the hit TV series were filmed in Dubrovnik.
Prague, in the Czech Republic
Situated in the middle of Europe, it's the country's major source of revenue.
The city has a variety of rich architectural history, famous religious centres like the Gothic Cathedrals and Romanesque Chapels. One doesn't need to be an expert in the art for one to appreciate the artistic atmosphere.
Located at the Baltic Sea, it was founded in the Year 1703 by Peter the Great.
It is the second-largest city in Russia, and it is widely known as the cultural centre of Russia. Although housing some of the most impressive cathedrals and palaces, Saint Petersburg is mainly known for being the home to one of the largest art museums in the world called The Hermitage.
Located in the southern part of Poland, it is bordered by the Czech Republic.
Krakow is known for its Mediaeval interior and Jewish Quarter. The main sites to see include Wieliczka Salt Mine, Wawel Cathedral and the Rynek Gfowny.
Located in Eastern Georgia and flanked by both banks of River Kura. Founded in the 5th century, the country's architectural system is a mixture of mediaeval, modern, and neoclassical structures which makes it a perfect sightseeing destination for tourists.
Tbilisi has also been home to multiple cultural and ethnic and religious institutions due to the influence of Eastern Orthodox Christianity. Sightseeing destinations include Freedom Square, Georgina National Museum, Narikala Fortress.
Eastern Europe houses some of the most beautiful cities on the continent. It's a good variant for anyone in need of something fresh and new.