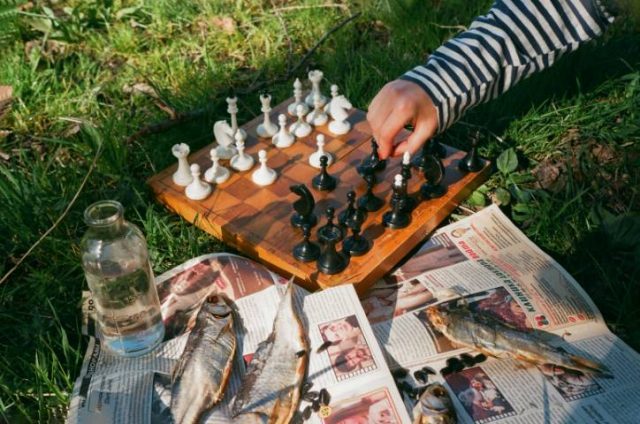 There's nothing quite like a good board game with your family. Now that the Covid-19 situation is loosening up a bit, you can finally start planning that family trip. What better way to spend time with your loved ones on your weekend away than huddled around a good board game? Board games are a great way to kill some time, show your competitive side, and bond with your family. A squabble or two may break out, but that's all part of the fun!
The toughest decision to make when it comes to board games, is which ones do take along for the ride? There are hundreds and thousands of games to choose from and you could spend your whole life trying to find the best one. To help make your choice a little easier, we've compiled a list of the top games to play in 2021 with your family. Here's a list of the best board games that should be a travel essential for your next family getaway.
Mind the Gap
Kicking off the list of fantastic games for the whole family is Mind the Gap. This is a question and answer game designed to poke fun and show the differences between all the generations in the household. Figure out whether you belong to the boomers, the millennials, or Gen Z by answering fun trivia. Get grandma and the kids involved to answer questions and try to imitate the most iconic aspects of their generation as they move pieces across the board. Mind the gap is an excellent conversation starter, ice breaker and is a great game to bring along to your family vacation.
Scrabble
Next on the list is the classic word game, Scrabble. Scrabble is an excellent game to bring along on holiday if you want to show off your vocabulary and spelling chops. Get the whole family involved in trying to find the longest and most complicated word. The person with the most points wins! If you want an extra card up your sleeve, try unscramble to make you a shoo-in. Scrabble is a great way to relax and spend time with your family, while you make fun of the family member with the worst spelling. There's nothing like winding down with a good classic when you're on a weekend getaway with the family.
Murder mystery games
If you prefer a board game that requires some thinking, then murder mystery games are for you. Instead of watching murder shows on TV while on your weekend getaway, you can play and actually solve mysteries yourselves. Whether you prefer the old classics or more modern takes, there are hundreds of mystery games to choose from. From Cluedo (Clue) to Cold Case Crackers there's something out there for everyone. Next time you go on a road trip with your family, try bonding over your love for murder mysteries with a fantastic board game.
Quelf
The next game recommendation is for those who like to live life out on the edge. Quelf is a game unlike any other that makes you expect the unexpected. This unpredictable dare-type board game gets you to do all sorts of things. From answering riddles to dancing like a chicken by rolling the dice and picking a card. There are no right or wrong answers in Quelf. Your fellow players get to decide if you have done a good or bad job and reward or punish you accordingly. Quelf is a creative and exciting game that can have your whole family in stitches, which makes it a top pick for board games to bring on your getaway.
Pictionary
Pictionary is a classic game that is great for the whole family and a perfect choice to bring on your weekend away. Pictionary combines the art (or lack thereof) of drawing with charades, all wrapped up in the perfect board game. By rolling the dice and drawing a card, you and your family can test out each other's drawing skills and guessing what your teammates are drawing. The team with the most correct guesses, or best artist, wins! Pictionary is an excellent way to poke some fun at your artistically challenged family members while spending some quality time together. If you're planning on packing light, you can even make your own Pictionary game without the board!
Ticket to Ride
The next game to consider taking along with you on your next holiday is all about trains. Ticket to Ride is fun a railway-themed board game where the goal is to make as many railway paths as possible. The person with the most boxcars wins! The game is perfect for winding down and strategizing against your family members. This game makes a great companion for a railway getaway while you're traveling or once you get to your destination. You can look at the sights from your train window, while you plot your next move. This is why this game is an excellent board game to bring along on your next trip.
Ludo
The last game on the list of fun family-friendly games to bring with you on your next holiday is Ludo. Ludo is a classic, fantastic game for the whole family to enjoy. The rules of the game are simple. You have to get your 4 pieces around the board and into the house, without losing any along the way. The game is simple so even the young ones can get involved while also being high-stakes enough to keep your teenagers and parents interested. Ludo is a light, simple, and entertaining board game and is a great choice to bring with you on your travels.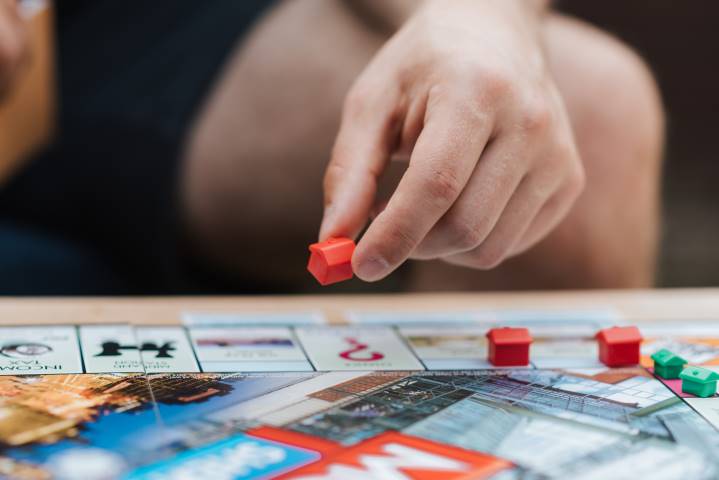 It's no secret that board games are a fun time for the whole family, and so are holidays. On your next trip, why not get the best of both worlds and bring along your family's favorite board game! Go for the quintessential, classic games like Scrabble or Ludo. Take a walk on the wild and wacky side with Quelf or Mind the Gap. Indulge in your inner detectives with fun and exciting murder mystery games. Get creative and have a laugh with Pictionary, or go for a railway twist with Ticket to Ride. Whatever board game you decide to bring, just remember it's only a game! Happy gaming and safe travels!