Are you a passionate traveler who's always on the lookout for the next adventure? If so, you're probably also considering where to buy your next property, a place that not only serves as your home but also complements your globetrotting lifestyle. From vibrant city centers to serene coastal retreats, here are some destinations ideal for those who crave both adventure and a place to call home.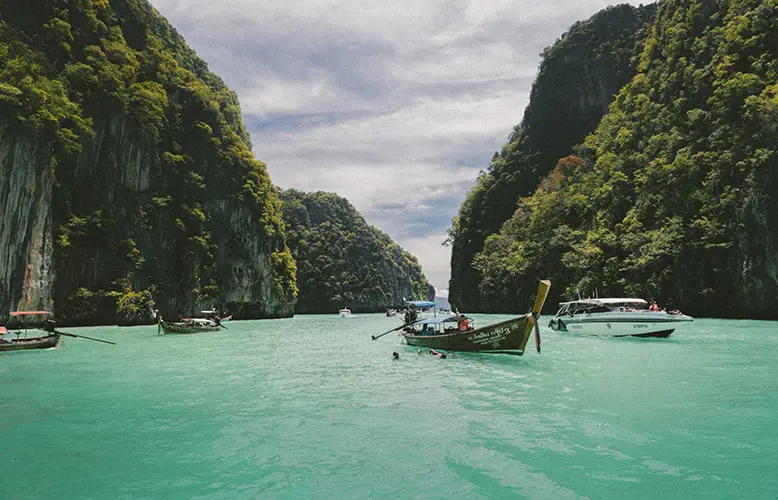 Tropical Retreat: Samui, Thailand
For those seeking a tranquil tropical paradise with a touch of luxury, Samui, Thailand, is a gem of a destination. This picturesque island in the Gulf of Thailand is known for its pristine white-sand beaches, lush jungles, and a relaxed atmosphere that's perfect for unwinding. So when you're looking for a property for sale in Koh Samui, consider how far it is from the beach and the vibrand life of Thailand. Samui offers a plethora of water activities, from snorkeling and scuba diving to paddleboarding and kayaking, making it a haven for water enthusiasts.
With its vibrant nightlife, world-class spas, and a delectable array of Thai and international cuisine, Samui provides a blend of relaxation and adventure. Plus, its convenient location allows you to explore other stunning Thai islands and mainland attractions, making it an ideal choice for property investment in the heart of Southeast Asia.
Urban Excellence: New York City, USA
For the avid traveler who seeks an urban oasis, New York City should be at the top of your list. The city that never sleeps offers a unique blend of culture, art, and adventure. With world-class restaurants, Broadway shows, and iconic landmarks like Central Park, living in New York City means you'll never run out of things to do. Plus, the city's international airports make it easy to jet off on your next adventure whenever the travel bug bites.
Iconic Landmarks: From the Statue of Liberty to Times Square and Central Park, the city's recognizable symbols provide endless exploration and photo opportunities. You can take a leisurely stroll along the High Line, a park built on a historic freight rail line, or visit the Empire State Building for panoramic views of the city.
Global Accessibility: With multiple international airports, including John F. Kennedy International Airport and Newark Liberty International Airport, New York City is a gateway to the world. Whether you're planning a European adventure, an Asian escapade, or a beach retreat, the city's connectivity ensures you can satisfy your wanderlust whenever the urge strikes.
Beachfront Bliss: Bali, Indonesia
If your idea of paradise involves sun, sand, and crystal-clear waters, consider Bali, Indonesia. This tropical haven not only offers stunning beaches but also a vibrant culture, lush landscapes, and a welcoming expat community. Bali is a great base for exploring Southeast Asia, with affordable flights to numerous exotic destinations. Whether you're into surfing, yoga, or simply relaxing on the beach, Bali is a top choice for property investment.
European Elegance: Barcelona, Spain
For those with a taste for European charm and culture, Barcelona is an excellent choice. This cosmopolitan city on the Mediterranean coast boasts stunning architecture, a rich history, and a thriving arts scene. Living in Barcelona means you're just a short flight or train ride away from exploring the wonders of Europe, from the historic streets of Rome to the romantic canals of Venice.
Mountain Majesty: Queenstown, New Zealand
If you're a nature lover and adventure seeker, Queenstown, New Zealand, is an idyllic destination. Nestled among the Southern Alps, this picturesque town is known for its outdoor activities, including skiing, hiking, and bungee jumping. From here, you can easily explore New Zealand's stunning landscapes, such as the fjords of Milford Sound or the geothermal wonders of Rotorua.
During the warmer months, Queenstown's extensive network of hiking trails beckons. Whether you're a seasoned hiker or a novice, you'll find a trail suited to your preferences. From the iconic Routeburn Track to the picturesque Ben Lomond Summit, Queenstown's surroundings offer countless opportunities to explore the breathtaking New Zealand wilderness.
Island Paradise: Santorini, Greece
Santorini, with its breathtaking sunsets, stunning blue-domed churches, and crystal-clear Aegean waters, is a dream destination for many travelers. Owning a property on this idyllic Greek island is not only a wise investment but also a chance to immerse yourself in the Mediterranean lifestyle.
You can explore the rich history of the island, relax on the unique black sand beaches, and enjoy fresh Mediterranean cuisine. Plus, from Santorini, you can easily hop on a ferry to other Greek islands and explore the ancient ruins of Athens.
Cultural Oasis: Tokyo, Japan
If you're captivated by the mystique of the Far East, Tokyo, Japan, is an ideal location for your property investment. Tokyo is a city where traditional Japanese culture coexists with cutting-edge technology and modernity. Owning a property here means you'll have access to world-class dining, historic temples, and vibrant street markets. Tokyo is also a strategic base for exploring the rest of Japan, from the historic city of Kyoto to the snowy slopes of Hokkaido.
Coastal Charisma: Cape Town, South Africa
Cape Town, with its stunning beaches, dramatic mountain backdrops, and diverse wildlife, is a destination that offers a bit of everything for the avid traveler. The city's vibrant arts and food scene, coupled with its proximity to the iconic Table Mountain, make it a fantastic place to call home. From here, you can embark on safaris to see the Big Five, explore the Cape Winelands, or journey along the scenic Garden Route, discovering the natural beauty of South Africa.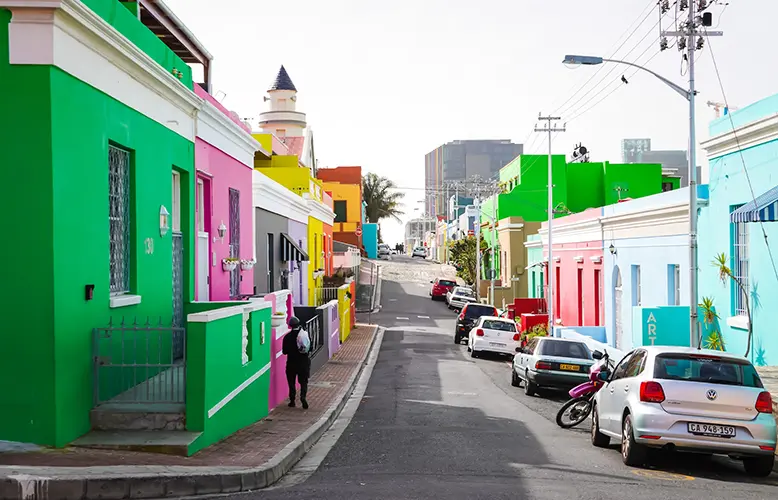 In your quest to find the perfect property as an avid traveler, these seven diverse locations provide an excellent starting point. Whether you're drawn to the bustling streets of New York City, the tranquil beaches of Bali, the historic charm of Barcelona, the natural wonders of Queenstown, the island paradise of Santorini, the cultural oasis of Tokyo, or the coastal charisma of Cape Town, each destination offers a unique blend of adventure, culture, and comfort. Your choice ultimately depends on your personal preferences, interests, and the type of travel experiences you crave. So, weigh your options, explore these destinations further, and make an informed decision to enhance your globetrotting lifestyle with a perfect place to call your own.