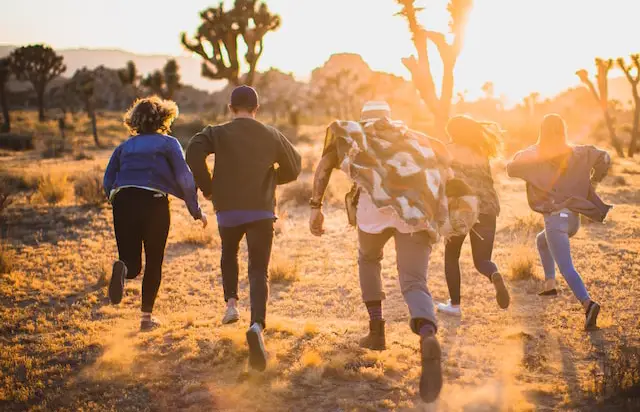 Group travel can be fun and challenging in equal measure. Anyone who has travelled as part of a group will be familiar with the tense discussions about where to eat dinner that night, what activities people want to do during the day and those awkward moments when the group splits due to conflicts of interest.
Put simply, there are a lot of situations to navigate when travelling as a group. But done right, it can be incredibly rewarding and bring you closer to the people around you like never before. Here are just a few ways to ensure a harmonious and enjoyable trip.
Consider everyone's goals for the trip
Seeing as we all have different things going on in our live, it makes sense that individuals in the group want different things from the holiday. If someone has been working crazy hours lately, they might not want a jam-packed schedule. On the other hand, if someone else has been a bit aimless of late, doing lots of things on holiday might be exactly the restart they need.
The point is that whilst everyone might have different goals, everyone put time aside for the holiday and is essentially happy to be here. If you need to split into groups of similar interests, it doesn't necessarily mean anything.
Listen to others
We all have our own ways of doing things, but it's important to remain receptive of other people's opinions. Maybe they have better money-saving tips, maybe they were personally recommended a place for you all to eat one night.
And whilst you should listen to others, it's also to communicate when you're not comfortable with something. After all, it's your holiday too and if you are open about how you feel, it will be easier for decisions to be made.
Go with the flow
If you're not a naturally spontaneous person, consider this trip an opportunity learn. Travelling, whether you're alone of in a group, never goes the way it's planned. And that's the beauty of it! You'll meet people, discover places you didn't know about before and decide things on the spur of the moment. The unpredictability of travel is actually the best bit.
So, if members of your group suggest something unexpected or something doesn't work out as planned, be open to it or laugh it off. These moments make the kind of memories that you will treasure forever.
Respect budgets
One of the trickiest things to navigate with group travel is money. If others have a tighter budget than others, respect it by purchasing a GroupSave train ticket to Gatwick airport, asking them subtly if they can afford certain activities and proposing cheaper alternatives. And if you can't afford something the group has suggested, don't be afraid to speak up!