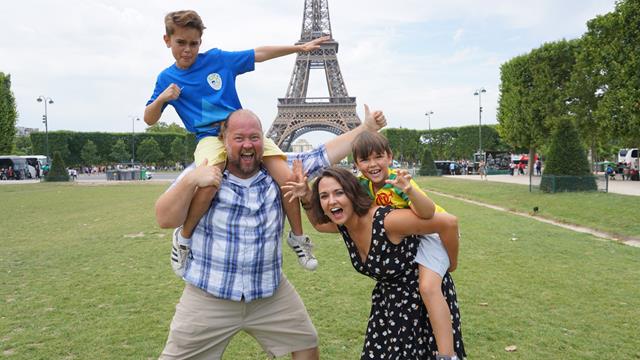 Mark Wolters, host of the popular travel and culture program Wolter's World, knows only too well the difficulties heavyset travelers can have while exploring the world. He's a larger-than-life advocate for happy and adventurous travel and encourages fellow plus-size travelers to have the same positive mindset. Mark has been travelling the globe and running his successful YouTube channel, Wolters World, for decades; he's filmed in over 50 countries, boasts almost 1 million subscribers and has well over 200 million views. Despite his weight, he's a trailblazer and has hiked the Inca Trail in Peru, walked the Great Wall of China and seen the incredible sites in the world's most romantic city, Paris.
Whilst he understands that caving, rock climbing and bungee jumping will not be top of his bucket list, plenty of activities will be. He encourages his followers to remain positive and consider activities and travel experiences that are both manageable and memorable.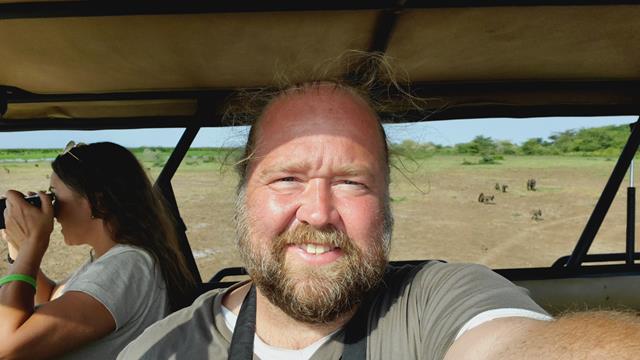 When travelling and booking excursions, doing a little research before booking is valuable. Most reputable companies will list any weight, height and size limits on their website or in their sales literature; they want you to have a good time. Remember that these restrictions are in place for health and safety reasons. Hopefully, with the appropriate research, you'll never visit anywhere you cannot access activities such as amusement park rides. Family-friendly rides might not be suitable for heavyset or tall people because they are designed to accommodate small children but don't let that prevent you from having a fun day out with your kids.
Do a word search and read the reviews on TripAdvisor and other such travel-centric sites; they are designed so travellers of any size can share their experiences. Look for any restrictions if equipment is necessary during an activity, such as harnesses, guidewires and trampolines. Don't forget to ask your tour operator for advice as well; they are used to finding exciting alternatives for plus-size travellers and will be delighted to make workable suggestions.
Mark is a keen advocate of public transport. Not only is it a cost-effective way to travel, but there are usually upgrade options to XL services such as Lyft XL or Uber XL, making it much easier to get in and out of the vehicle because you'll likely have an SUV or minivan. When travelling by train, make sure you book early. By reserving your seats well in advance, you can travel in larger, first-class seats for roughly the same cost as second-class seats purchased on the day of travel. Not only does it feel like a complimentary upgrade, but you are also guaranteed a seat, essential for particularly busy routes.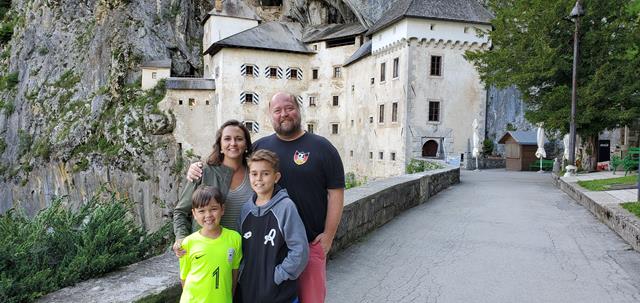 When flying, Mark also has a few top tips. Planes have various seating arrangements, some of which are more beneficial for plus-size travellers. Unless you have the budget to fly first-class, book business or premium economy tickets that give you a few extra inches; on a long-haul flight. You can strategically reserve a particular seat in advance – never let the airline choose a seat for you. He suggests booking an aisle for additional aisle-side space or a bulkhead seat so that you don't have anyone in front of you reclining their seat into your space. Check out the armrest; often, there is a little button that allows you to lift the armrest during the flight, other than take-off or landing. Flight attendants are usually very accommodating and are happy to help you find a more suitable seat if there is room. They know all the secret extra spaces. Also, never be afraid or embarrassed to ask for a seat belt extender, those belts are tiny, and your safety is paramount. Remember that if you use a seatbelt extender, you are not permitted to sit in the exit row.
Dining is a great way to learn about the colourful cultures of a new country and people-watch, and it's exciting to try new food. Mark suggests obtaining a solid chair or bench when deciding what streetside café to dine in, to ensure that it doesn't collapse from under you! Don't be afraid to ask to be reseated if you don't feel comfortable in a particular location. The restaurant staff will happily seat you in an alternative spot so that you can enjoy your meal in comfort.
The most important piece of advice from Mark; is don't let your weight hold you back from travelling. He's been a plus-size traveler much of his life, and he's never been subjected to weight bullies. He's met numerous plus-size travelers who quickly realize that with proper planning, seeking advice, pre-booking and a taste of the travel bug, the world is truly their oyster.