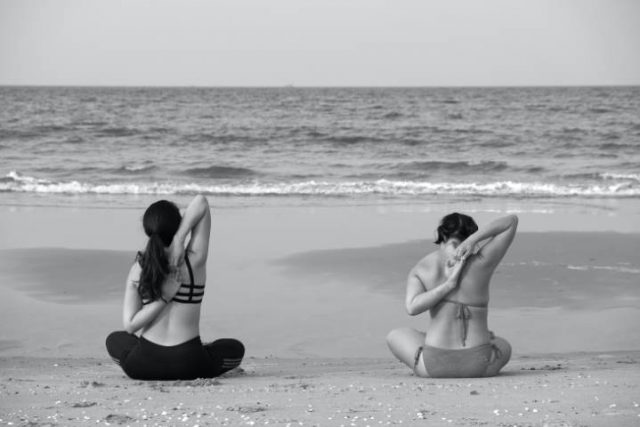 Your vacation is your leisure time and people have a tendency not to think about their health, but completely indulge in relaxation. This is the reason why many of us come from a vacation feeling bad about our decisions when it comes to staying healthy and beautiful. If you pay attention to your habits, though, you'll be more than pleased with the end results and enjoy a nice time during and after the vacation. If you're an avid fitness person, you can work out anywhere you want, and if you're into paying attention to your appearance, you can follow a few simple beauty hacks you can do anywhere in the world.
Stay active
We're all sometimes in need of a vacation and staying longer in bed, enjoying early night's sleep, and spending our time relaxing and doing nothing. For those who are always active, this can last a few days, and then it's time to go back to being active again. 
You don't have to go to the gym while on vacation, but you need to find different ways to stay active and be on the go. From taking hikes and exploring unknown places to going for long swims or bike rides, anything will do. This will keep you active and energized, and help you keep your cardio level high.
Workout wherever you can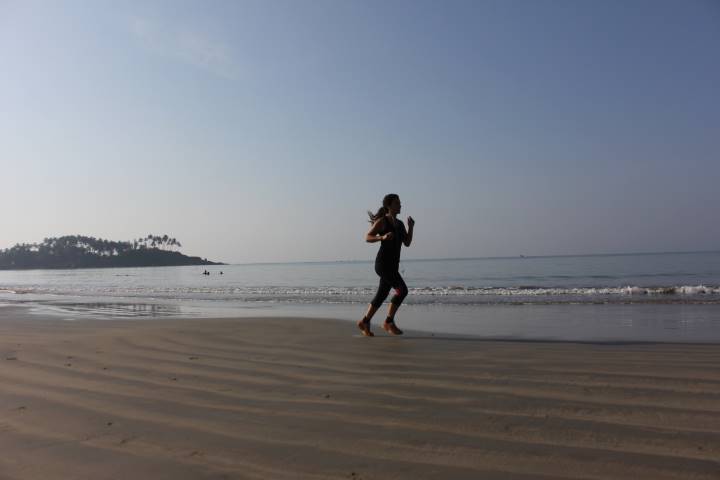 Any place is perfect for a small workout routine and as soon as you make yourself comfortable, you'll see how you can turn even the tiniest of spaces into improvised workout heaven. If you're somewhere tropical, use sandy beaches to complete a small session that'll keep you on your toes for an hour or two.
You don't have to exaggerate, though, but keep it simple and effective to get the best results in the shortest time. This will allow you to be done with your workout quickly so you can dedicate the rest of your time relaxing and enjoying some fun holiday activities. On the other hand, if you prefer cold locations, climbing is one of the best ways to combine a workout and something touristy.
Eat right
During their vacation, people don't usually think about their diet but like to explore the local cuisine. Although you may try every dish the area you're visiting is known for, there are some rules you need to follow. Always stay hydrated and drink plenty of fluids because being in a new environment and staying active will require a lot of strength.
In addition to that, you can't forget the vitamins and supplements that you're used to taking. With the help of an effective estrogen supplement, you'll be amazed by the results and how much help you'll get when it comes to restoring a perfect hormone balance and staying fit and thin. Sometimes it's better to know how to deal with a certain condition and help your body stay balanced and healthy when you're far from home and in a new environment.
Beauty routine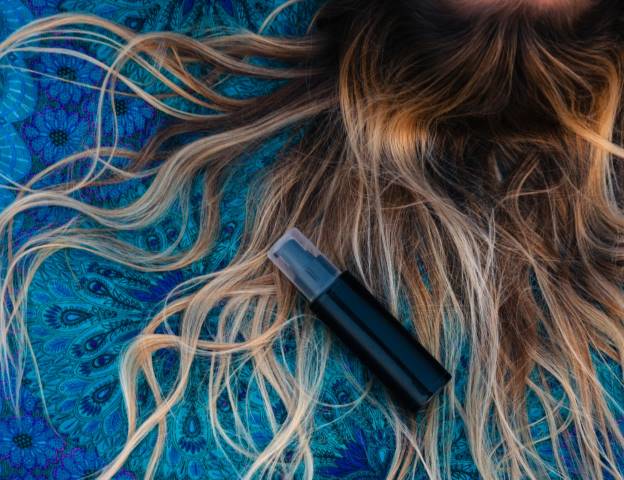 In addition to staying active and keeping a healthy diet, you need to pay attention to your beauty routine and keep doing everything you're used to doing every single day. With all the changes in the travel industry, there are many checklists you can follow in order to make sure you packed everything you'll need. For starters, use your lotions and moisturizers to keep your skin balanced and beautiful, especially if you're somewhere hot.
If you have a specific problem with your skin, make sure to consult a professional before changing the climate because sometimes even the smallest change can affect your condition and create unnecessary problems. Many experienced travelers have a list of things they carry with them so think about making your list of must-have products and take them with you every time you pack your bag.
The last thing you need to do is to relax and enjoy your free time because a well-rested body and mind is the best foundation for everything. Remember that you're on a vacation and that it's completely fine if you skip a thing or two just to have fun and spend some time taking your mind off all those things that will be waiting for you once you get back home. Try to create a perfect balance and enjoy your free time, but try to create a routine that will help you stay organized.