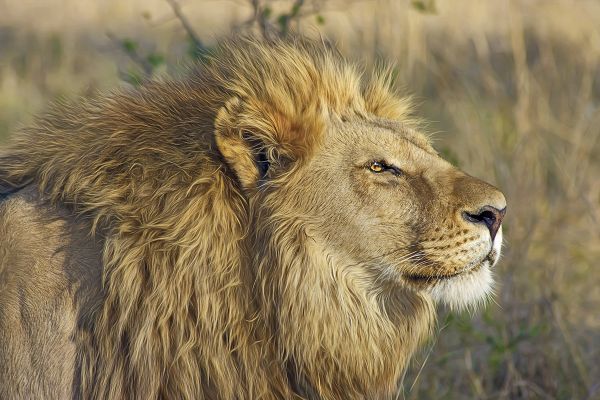 WCS joins leading organizations the Wilderness Foundation – Africa and Wildlife SOS – India as current TreadRight Wildlife Initiative partners, all with the shared goal of helping to ensure the planet's most at-risk wildlife populations are protected.
Through the new partnership, TreadRight is helping to support WCS's Big Cat Fund. For more than 50 years, WCS has been a leader in big cat conservation. WCS works to conserve all big cat species, with long-term programs in 55 landscapes in 28 countries across Africa, Asia, and Latin America – the largest cat conservation footprint of any organization. With a well-established track record, long-standing partnerships, and more boots on the ground in more landscapes than any other organization working on global big cat conservation, WCS is striving to secure a future for these majestic animals.
"It is with tremendous pride that we announce our Wildlife Initiative partnership with WCS," remarks Brett Tollman, Chief Executive, TTC, and Founder, The TreadRight Foundation. "WCS's well-earned reputation as a tireless defender of wildlife around the globe is nothing short of inspiring. Our family of TTC brands and The TreadRight Foundation are eager to help continue driving the incredible work of the WCS Big Cat Fund forward. We are thrilled to expand our Wildlife Initiative species portfolio to now include big cats in Africa, the Amazon, India and Southeast Asia, courtesy of this dynamic new sustainability partnership."
"WCS has been saving wildlife and wild places for more than 120 years," said Dr. Elizabeth Bennett, WCS Vice President of Species Conservation. "Throughout our history, we have been dedicated to big cat conservation. We are grateful to The TreadRight Foundation for sharing our vision and supporting our work to save the iconic tigers of Asia, the lions of Africa, the jaguars of Latin America, and all other big cat species."
Around the world, big cats are among the most recognized and admired animals.As apex predators, they regulate the food chain and serve as key indicators of eco-system health. Yet all big cat species face a multitude of threats to their survival. Their IUCN Red List conservation statuses range from "near threatened" to "endangered," with many populations falling fast. WCS is in a unique position to help—they work to conserve all seven species.
In April 2016, WCS launched the WCS Big Cat Fund to bolster their conservation efforts for these magnificent and ecologically vital animals. Their goal is to recover and stabilize populations of tigers, lions, cheetahs, snow leopards, jaguars, leopards, and clouded leopards in important strongholds across their ranges.
Today, WCS works to conserve big cat species in 28 countries and has developed comprehensive action plans with unique approaches in each site. These programs have demonstrated success over decades of sustained conservation. WCS understands the threats across big cat habitats and addresses them using rigorous science and conservation action.
For more details, please visit TreadRight.org.