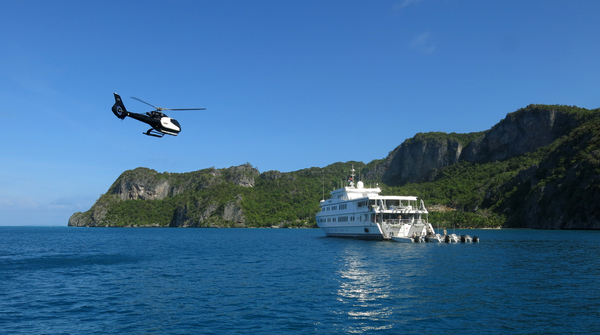 A luxury charter experience on the stunning True North is now available from elite travel company, Latitude 33. Cruise crystal blue waters around the islands of Papua New Guinea and access some of the most remote and undiscovered locations of this country.
Called 'Sepik Warriors' the itinerary begins in Port Douglas on November , 2019, with two nights at the Niramaya Villas & Spa before transferring to Cairns for your private charter aircraft to Alotau where you will board the luxury True North, exclusively chartered for a 10 night cruise around Papua New Guinea.
[vc_video link="https://youtu.be/Ka4o0JbM_1M" align="center"]
The ship sails the east coast of the country through the Solomon Sea exploring the idyllic Fergusson, Trobriand and Lusancay Islands. Continue north to immerse in local land, culture and wildlife while visiting Jacquinot Bay, New Britain, and Long Island before reaching the longest river in Paua New Guinea- the Sepik River.
Discover a degree of difference with Latitude 33, for further details  visit www.latitude33.travel