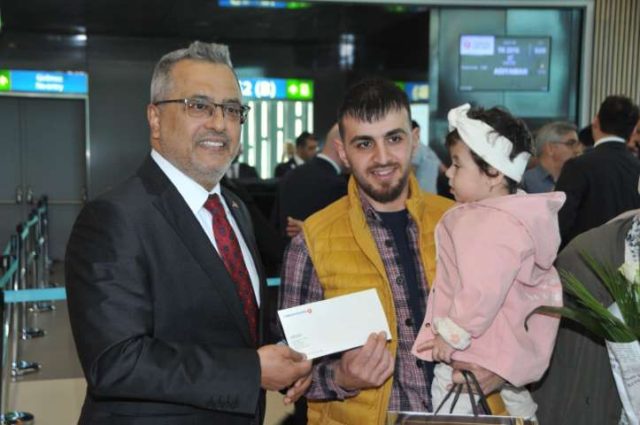 Turkish Airlines carried its one billionth passenger from Istanbul Airport to Adıyaman Airport.
Aiming to always provide its passengers with quality, safe, and comfortable travels, the flagship carrier welcomed its special passenger, Mustafa Balcı, at Istanbul Airport with a ceremony and gifted him one million miles.
About being the one billionth passenger with his ticket to Adıyaman, Mustafa Balcı said, "It is a great honor for me to be the one billionth passenger of Turkish Airlines and to be rewarded with a special gift for it. This experience will be an unforgettable memory for me."
Turkish Airlines Chairman of the Board and Executive Committee Prof. Dr. Ahmet Bolat stated, "Turkish Airlines, founded in 1933, carried its one billionth passenger today. We are filled with great pride and happiness for carrying our one billionth passenger. Our brand, which has reached one billion passengers in 90 years, aims to reach its two billionth passenger in 2031, 8 years from now. I would like to thank all our passengers who have shared this joy with us and all my colleagues who have contributed to this success."
Turkish Airlines, which aims to maintain the highest level of comfort for its guests with its quality service approach, continues its work in line with its passenger satisfaction-focused strategies.