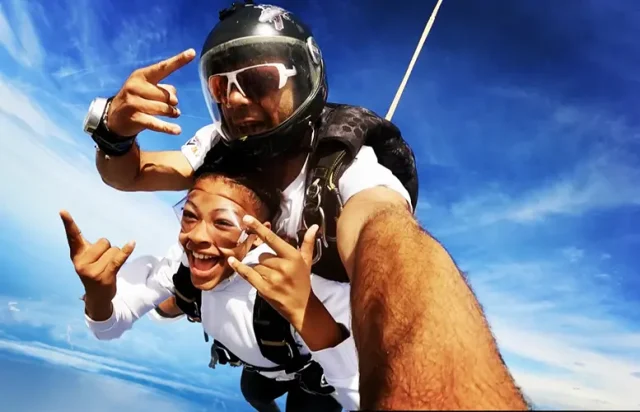 After making a splash with its surprise opening in September, Ifuru Island Maldives is encouraging guests to take the plunge with a trio of free offerings to further enhance a magical five-star experience with extravagant value for money. Guests staying seven nights or more at the all-beach, all-sunset, all-inclusive island resort can now enjoy a complimentary wedding, skydive, or ocean diving adventure, courtesy of Ifuru Island. What's more – those staying before 23 December 2023 can also enjoy 50 percent off their stay.
Located in the stunning Raa Atoll and home to the Maldives' first permanent skydiving dropzone, as well as a spa, six restaurants, four bars, and a wealth of activities, Ifuru Island is perfect for those looking to make magical memories that last a lifetime.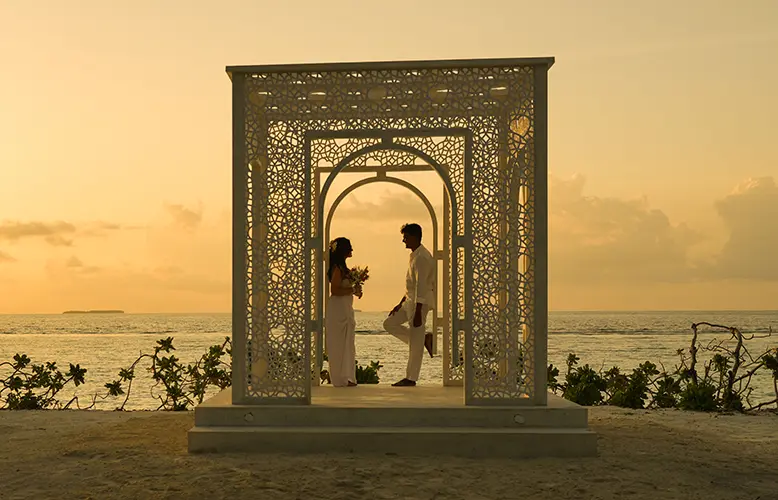 Free wedding
There is no better backdrop for romance and everlasting love than the soft sand beaches, sparkling ocean, and spectacular sunsets of Ifuru Island Maldives. Couples staying seven nights or more can now combine their dream destination nuptials and honeymoon with a complete, complimentary island wedding. With an expert wedding planner, Ifuru Island Maldives delivers a stress-free ceremony and reception, including an elegant private venue; decorated Club Car to the venue; bridal bouquet and matching boutonnière for the groom; wedding cake; floral decorations in the villa; couple's spa treatment; and even an extra day-use room so the couple can get ready separately.
Free skydive
For thrill-seekers and adrenaline enthusiasts, an exhilarating experience awaits at Ifuru Island Maldives. Home to the Maldives' only permanent skydiving dropzone – created in collaboration with 21k-jump World Champion skydiver Will Penny – as well as its own private airport, Ifuru Island offers unforgettable skydiving escapades in a tropical paradise setting. Daredevils will ascend to the heavens before leaping into the blue, witnessing the magnificence of the Maldives in 360 degrees, from the endless expanse of the Indian Ocean and its island jewels to the vibrant reefs peering from its depths – and now guests staying seven nights or more can enjoy their first jump 'on the house'.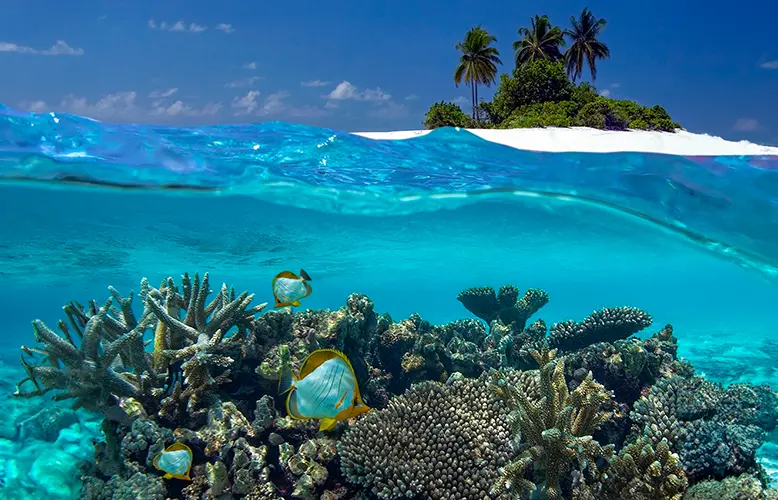 Free scuba dive
Teeming with marine marvels, brilliant coral reefs, and exotic sea creatures, the Maldives has long been a legendary destination for deep-sea adventurers and underwater explorers – and Ifuru Island guests staying for seven nights or more can also choose to celebrate the resort's opening with a free scuba diving adventure.
Infusing magic into every moment of a guest's stay, Ifuru Island also offers a wealth of experiences and activities, including Xanadu Spa treatments, dolphin watching, island hopping, cultural immersions, and extensive sports facilities. Each of the resort's 147 elegant beach suites and villas offers sunset views, with many also providing direct beach access and personal pools. Arranged as a series of 'Retreats' and 'Villages', the accommodations provide seclusion and sociability for group escapes, multi-generational holidays, and celebratory gatherings. Meanwhile, its six restaurants and four bars provide a sumptuous selection of local and international flavors to satisfy every appetite.
Terms and conditions may apply, contact Ifuru Island Maldives for details.