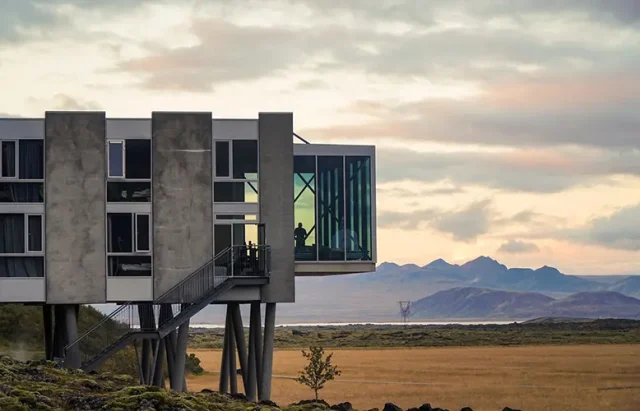 In this age of digital change, the hotel experience is changing in a very interesting way. Hotels are embracing innovation by using AI, smart rooms, and eSIM technology to make their guests' stays more seamless, personalized, and connected. Combining hospitality with technology is changing the way we travel and making sure that every stay is unique and memorable. The Yesim app is a first-of-its-kind eSIM app that wants to change the way we find and learn about these amazing places to stay. With its cutting-edge features, it makes it easy for travelers to use the power of virtual SIM card technology. This means that travelers can easily switch between virtual eSIM cards, and they no longer need physical cards or pay roaming fees.
So what's up with tech and stays?
The use of cutting-edge technology in hotels, like AI and smart rooms, is changing the way people stay there and making it easier and more personalized. AI-powered assistants that can understand natural language have turned into virtual concierges that can meet guests' needs quickly and accurately. These smart companions improve the guest experience and make sure that every need is met quickly. For example, they can recommend local attractions and restaurants and help with room service requests.To make a point, we've put together a list of a few unique hotels in no particular order.
Northern marvels
People who like to try new things have been drawn to northern hotels for years. The Kakslauttanen Arctic Resort in Finland is a great place to go if you want to get away from everything. This resort is in Lapland, which is known for its natural beauty. Guests can stay in charming glass igloos and watch the mesmerizing Northern Lights from the comfort of their own beds. The ethereal dance of colors across the Arctic sky makes for a magical atmosphere that can't be beat. During the day, visitors can go on exciting husky safaris or cross-country ski through the snowy wilderness.
Underwater awe
The Conrad Maldives Rangali Island is in the middle of the Indian Ocean. It has a unique underwater restaurant. Ithaa, which means "pearl" in the language of the Maldives, is a unique place to eat that is 16 feet below the surface. Inside a structure made of clear acrylic, diners get a mesmerizing view of the Maldives' beautiful coral reefs and large number of sea creatures. Enjoy a delicious meal surrounded by calm blue waters and savor the combination of artistic cooking and underwater beauty.
Nature calls
Outside of the realms of ice and water, treehouse hotels entice adventurers to climb up into the canopy of nature. These treetop havens are a safe place for the soul because they are high above the forest floor. The Treehotel in Finland is a magical place with a collection of beautiful treehouses, each with its own design. From a mirrored cube that blends in with its surroundings to a home that looks like a UFO, these tree houses are a mix of comfort and fun.
High-tech stay
The Henn-na Hotel in Japan uses AI-powered robots to take hospitality to the next level. The hotel is a step into the world of high-tech luxury. When guests walk into the lobby, they are greeted by humanoid robots that check them in and help them with anything they need during their stay. These robots can answer questions, make suggestions, and even bring room service to guests. It's a unique mix of technology from the future and friendly service, where the line between human and machine becomes beautifully blurred.
Revolutionize this
These unique places to stay are fun because they are different, and many of them also care about the environment. In order to be more environmentally friendly, hotels are coming up with new ways to reduce their carbon footprint. These eco-friendly retreats are leading the way in the industry by putting in solar panels and rainwater collection systems and using energy-efficient technologies. Some great examples are the award-winning Whitepod in Switzerland, where geodesic domes fit in well with the alpine landscape, and the stunningly sustainable Bambu Indah in Bali, where bamboo structures and organic gardens grow together in harmony.
As technology continues to change the world, it also changes the way people stay in hotels. AI, in particular, has become a force that can change things and improve the guest experience in many ways. Smart rooms have high-tech sensors and Internet of Things (IoT) devices that make your stay easy and unique. Imagine that when you walk into your room, the lighting, temperature, and entertainment systems all adjust themselves to your liking, creating the perfect atmosphere. You can use voice commands to control the curtains, change the temperature of the room, or even ask for your favorite playlist to set the mood. This mix of technology and hospitality makes it easy for guests to make their environment fit their needs, giving them a feeling of comfort and being at home away from home.
Wrapping up
For the adventurous traveler, the world of unique hotels is a rich tapestry of experiences that push the limits of traditional hospitality. From magical ice hotels and underwater retreats to wacky treehouse havens, these unique places to stay will capture your imagination and give you memories you'll never forget. Also, the use of technology like AI and eSIM cards is changing the hotel experience by making it easier, more connected, and more flexible than ever before. So, give in to your desire to travel, set out on a journey of discovery, and dive into the world of amazing escapes.