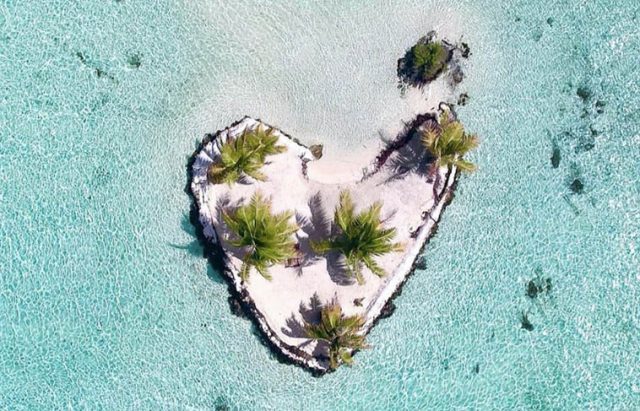 Variety Cruises, Greece's leading small ship cruise company, has a special Valentine's Day gift for travelers—regardless of their relationship status! The award-winning, family-owned cruise line is offering 2-FOR-1 specials OR 30% discounts on select sailings in Greece, Italy, Malta, Tahiti, the Seychelles, and West Africa. (Solo travelers can benefit from the 2-FOR-1, too—if they claim the Valentine's Day offer on an applicable cruise, they won't be charged the usual single supplement.) The specific offers vary depending on the date and cruise selected; book between February 7 and 28 to take advantage of the lovely deals on itineraries throughout the year.
There's even more romantic news: In celebration of its recent recognition as #1 Best Honeymoon Cruise in the 2023 USA TODAY 10Best Readers' Choice travel award contest, Variety has announced a new Honeymooners' Package, valid throughout the year. Newlyweds married within 10 months of their cruise can add the package, which includes a warm and bubbly welcome aboard, candlelit dinners, massages, upgrades and more, to any and all itineraries. The package also comes with a 10% discount, which is the gift that keeps on giving; returning couples can use it on their wedding anniversaries and birthdays, and extend the discounted rates to any friends and family traveling with them. (It's one way to keep the honeymoon going!)
See below for itineraries that are included in the special Valentine's Day promotions—but keep in mind that if you're planning to host a wedding, family reunion, or get-together with friends, chartering Variety's vessels is also an option.
With their warm, welcoming climate, the Seychelles are the perfect destination for both summer and winter cruises. The best way to enjoy this paradise is on an island-hopping adventure that is only really possible with a small boat like the 148ft (45 meters) Pegasus, which features 21 cabins and welcomes up to 44 guests at a time. The 2-FOR-1 Valentine's Day offer is valid for select four-night and seven-night sailings from February through December 2023.
Locals say the Tahitian islands are embraced by Mana (a life force that surrounds us) which visitors sense immediately upon arrival. Island-hopping allows voyagers to feel the mana and admire the varied landscape, from mountain ridges strung with waterfalls to flat, desert-like atolls surrounded by lagoons. A seven-night Tahiti & the Pearls of French Polynesia cruise takes passengers to the islands of Bora Bora, Huahine, Raiatea and Moorea. The 2-FOR-1 offer is valid for select sailings from March through November 2023.
A 10-night itinerary, Tahiti, the Society, & Tuamotu Islands, allows a deeper discovery of the archipelago. This cruise follows the same route as the seven-night cruise, then continues to rarely visited Makatea, a coral island unlike any other destination in French Polynesia. Those interested in a truly off-the-beaten-path discovery can choose the March 31 cruise and enjoy a 2-FOR-1 offer.
Sicily, Malta and the Aeolian Islands trips on Harmony G shine a spotlight on the peninsulas of Italy and Malta. Rising out of the cobalt seas off Sicily's northeastern coast, the UNESCO-protected Aeolian Islands offer a wealth of opportunities for relaxation and adventure, from swimming, kayaking, and diving to trekking and exploring hissing volcanoes. This eight-day voyage also allows guests to lounge on the beautiful beaches of Malta's Gozo island, and visit its Citadel and baroque Cathedral. The 2-FOR-1 offer applies to the July 15 itinerary which sails round-trip to Valletta, Malta, departing on July 15, as well as the June 10 and July 8 sailings which depart from Italy and arrive in Malta.
Variety Cruises' Limited Collection itineraries invite passengers to delve deeper into the customs and traditions of each destination, exploring the history and enjoying the essence of each culture.
A unique voyage through history, Antiquity to Byzantium is a cruise like no other, dedicated to exploring Greek history from the Golden Age onward. Together with guest lecturer and expert historian Eugenia Alexiou, travelers are guided through classical antiquity and the Roman conquest, through the transition to the Christian empire of Byzantium. The eight-day round-trip to Athens cruise takes voyagers through the famed Corinth Canal and around the Peloponnesian Peninsula where they will discover four UNESCO Heritage sites: Mycenae, Olympia, the oracle at Delphi and Ancient Epidaurus.
Another round-trip to Athens, the week-long Hiking Cruise sets sail on March 31, encircling the Peloponnese and unlocking the history and stories from Ancient Greece. A resident archaeologist, and two naturalist/hiking guides will join guests on board the beautiful Galileo. On land, carefully plotted hikes bring adventurers through ancient trails and theaters, oak tree forests, hidden waterfalls and more.
For those who think they already know all there is to know of Greece, we suggest the Unexplored Greece itinerary. On board the classic 164-foot Callisto, this eight-day cruise unravels this hidden side of Greece by stopping at 10 stunning, lesser-known islands, from holy Patmos to the tiny Koufonisia. On this journey, passengers will experience authentic Greek philoxenia (hospitality). The 2-FOR-1 offer is valid for sailings departing on June 9 and 30.
Aboard the transfixing Galileo, the popular Jewels of the Cyclades takes passengers around the dazzling cluster of islands whose name comes from the fact that they form a rough circle (kyklos in Greek) around the sacred isle of Delos. Stops on this eight-day adventure include Santorini, Mykonos, Antiparos, and Paros, each one offers whitewashed villages, golden beaches with crystal-clear waters, and incomparable light. The 2-FOR-1 offer is valid for sails departing July 14 and August 4, 2023.
A once-a-year deep dive into a historic region of the Aegean Sea, the Islands and Anzacs cruise departs from Athens on April 21 and arrives in Istanbul on April 28, 2023. Ideal for those interested in discovering the reputed birthplace of Homer, exploring ancient cities, and visiting airfields used by Australian Intelligence during World War I, the eight-day itinerary takes passengers through the Greek islands of Delos, Mykonos, Chios, to the Greco-Roman ruins of of Troy nestled in the Turkish coast, the Gallipoli peninsula, and then onwards to Istanbul. April 25 is Anzac Day, a day of remembrance for the Australian and New Zealand Army Corps, whose first engagement in World War I was right here in Gallipoli; passengers will be able to observe the Dawn service in Anzac Cove.
SOMETHING TO LOOK FORWARD TO
Discover the rivers of Gambia and Senegal with this much-loved West Africa cruise. Returning in December 2023, the seven-night cruise will satisfy the most curious minds, taking passengers through four natural reserves, a birdwatcher's paradise, fishing villages, national parks, and more. Joined by a Gambian River Naturalist, passengers will discover amazing flora and fauna, revealing the wonders of West Africa. The 2-FOR-1 offer is valid for sails departing on January 6 and 20, 2024.
TERMS & CONDITIONS
The Valentine's offers are valid for new bookings from February 7 to 28, 2023
2-For-1 Offers Are Valid in double (DB) occupancy; solo travelers claiming the offer will not be charged the single (SGL) supplement for single travelers
The 'no single supplement' offer applies to the gross/official cabin rates
All reservations are on request and on first-come-first-served basis
Cruisers will be requested to pay a 25% deposit upon confirmation of their booking in order to secure the booking
Offers are valid for a limited number of cabins, are capacity-controlled, and may be withdrawn at any time without prior notice
Promotions do not apply on existing bookings and on group bookings
Special offers do not apply to the Owners' Suite on Variety Voyager
Port charges and shore excursions are excluded from these discounts
All travelers are asked to mention 'Valentine's Offers 2023' at the time of the booking, otherwise full rates apply
The above offers cannot be combined with any existing or future offers
The Honeymoon Package is valid for 10 months following the wedding date; newlyweds will be required to show a marriage certificate