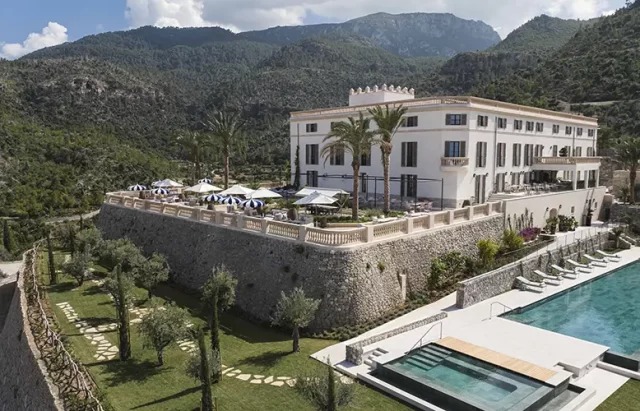 Son Bunyola Hotel and Villas – Sir Richard Branson's newest luxury hotel in the beautiful Tramuntana Mountains of Mallorca has officially opened and is already set to become the latest new home for those seeking luxury on the island.
It is no secret that Sir Richard Branson has long had a love affair with Mallorca, having previously created one of the island's most famed hotels, before purchasing Son Bunyola with a determination to share one of the most outstanding and unrivalled locations across the whole of Mallorca – and bring back to life an incredible 16th century finca. 
More than 20 years in the making, Son Bunyola Hotel has officially opened, joining its three showcase villas on the estate.  Not just as Mallorca's newest luxury hotel, but as a monumental part of Mallorcan history that has been meticulously restored, and is steeped in heritage on an incredible 1300-acre estate bursting with almond and olive groves, vines and citrus fruit trees; as well as three stunning miles of Mediterranean coastline.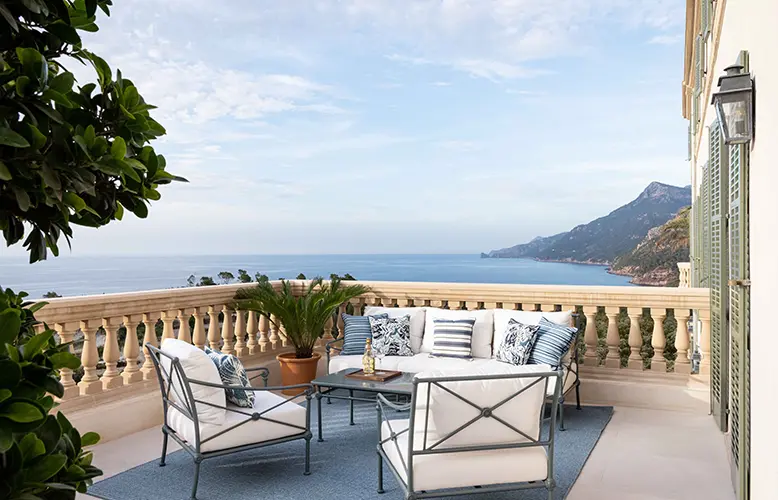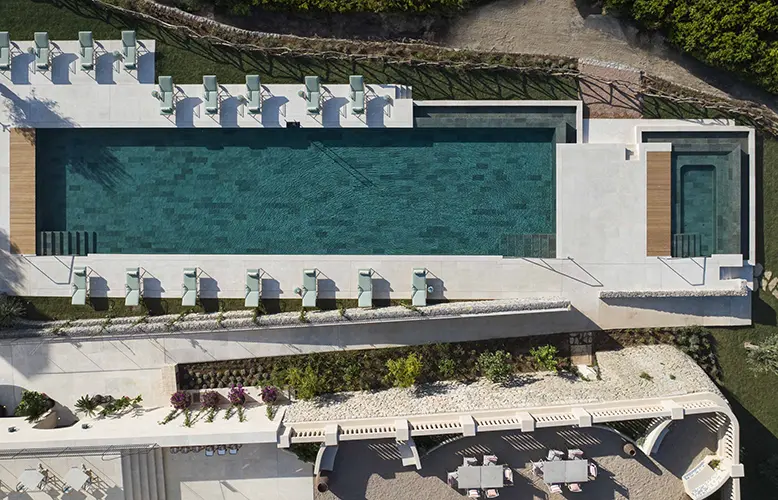 Sir Richard Branson, Founder of the Virgin Group said, "Today is a momentous day as we open our beautiful hotel, Son Bunyola. The northwest coast of Mallorca has long held a very special place in my heart, after first visiting as a young boy with my Mum and Dad. The historic finca on a UNESCO World Heritage site was just waiting to be lovingly brought back to life, and the team has taken so much care to restore it. I truly believe we have the very best and most unspoilt location on the island with three miles of its own pristine coastline, set within 1300 acres of exquisite land with the stunning Tramuntana Mountains as its backdrop. There's also olive groves, vineyards, and some of the best hiking and cycling in the world. I'm hoping it will bring back the magic to those who can remember our original boutique hotel in Mallorca from the early days.
"This is just the beginning for Son Bunyola and its wonderful team, and I cannot wait to welcome you here and share it with you."
Boasting 26 rooms and suites, all perfectly styled by local interior designer Rialto Living who have brought a slice of Mallorcan charm with the collection's renowned home from home character, Son Bunyola Hotel has been elegantly designed by local architect Gras and encompasses the main finca and the Tafona; along with several annexe buildings. The Tafona – where the historic olive press was previously located – is home to two stunning showcase suites with terraces and the hotel also boasts two unique Tower Suites with panoramic mountain and sea views – one of which was once a Medieval defence tower dating back to the 13th century.
There are two restaurants at the hotel – a Mediterranean restaurant, a tapas restaurant and several outdoor dining terraces – all led by newly appointed and renowned Executive Chef, Samuel G. Galdón. A comprehensive wellness program complementing the hotel's natural surrounds boasts outdoor yoga sessions within the estate, historical walks around the highly protected UNESCO World Heritage Site; along with two treatment rooms and an impressive 28-metre swimming pool with sweeping views across the famous Foradada and surrounding countryside.  Even the addition of Aqua bikes and new Pickle Ball lines to add to the estate's tennis court will form part of the abundance of activities on offer across the estate.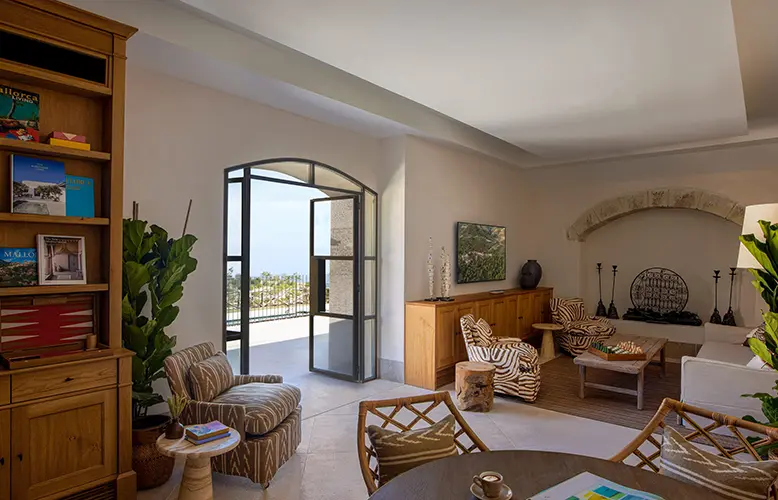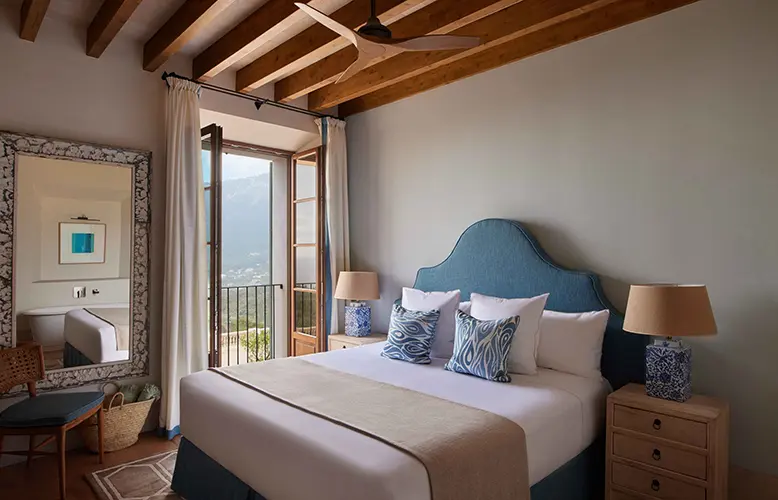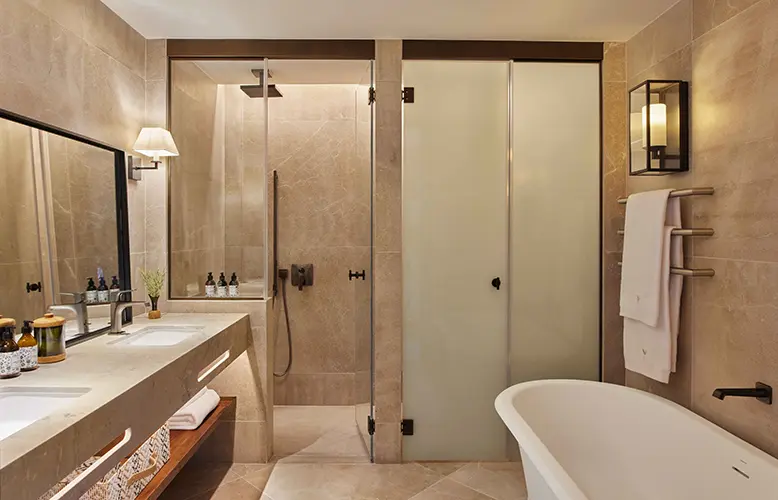 The finca, now – Son Bunyola Hotel – dates back to the 1500's and has been meticulously restored during the development project, proudly retaining all original features to seamlessly blend new design with historical elements to celebrate and bring into view the rich history of the building.  Intricate details are showcased at every corner of the new hotel from the original floor tiles and staircase; to the historic oil press and original altar, which now takes centre stage in the hotel's Sa Terrassa restaurant.  
Although the oldest part of the building dates back to the 13th century, the land is thought to have been inhabited for thousands of years, with stone towers scattered across the estate going back to the Bronze age (1,300 BC) and Iron Age (850 BC) – making it the perfect location for hiking and biking, with dedicated estate bikes and trail maps that encompass the estate's rich history. 
Vincent Padioleau, General Manager of Son Bunyola Hotel and Villas commented, "This is such an exciting time as we launch the first European hotel for Virgin Limited Edition. And I couldn't be prouder of this passion project that will undoubtedly live up to all of the Virgin Limited Edition values and experiences in one of the most incredible locations in Mallorca.
"A huge part of our DNA has always been about community and we're so grateful for all of the support we've had from our local partners that have helped make today possible. Over 80% of our staff recruited for the new hotel are Spanish and we hope that figure will grow even further. What's more, this really is just the beginning for Son Bunyola as we now work towards not only creating one of the best luxury hotels in Mallorca, but also bringing back the agricultural side of the estate that was once farmland and vineyards. We've planted more than 200 trees in the past few months as we start to develop this further and look forward to having our own olives and almonds by next year, and Malvasia wine from 2026 – which was first recorded back in 1275."
The hotel forms part of one of the world's most uniquely respected luxury travel brands, Virgin Limited Edition, which proudly sets the bar in luxury travel experiences with properties that include some of the world's most exclusive private islands and award-winning safari lodges in the very best locations around the world.  The much-anticipated opening of Son Bunyola Hotel will join its three villas in the privileged location in the Tramuntana mountain range that forms part of a spectacular UNESCO World Heritage Site.