For fashionistas, the trip outfits start the second you set foot out the door on your way to the airport, not after you land! If you're traveling for the winter holidays, you'll need to find both comfortable and chic outfits to wear when you hop onto or into your plane, train, or automobile to get wherever you're going for your vacation. Packing for winter travel is never easy, so how do you go about choosing an outfit to travel in that's going to blend seamlessly into the rest of your vacation wardrobe and not create the problem of too much clothing on your return trip? Women's boots, coats, and knits are all bulky items that might be a good idea to wear on the trip rather than pack, but you also don't want to find yourself boiling halfway there. Lucky for you, we've got the scoop. Read on for our favorite options to wear on your travels this winter.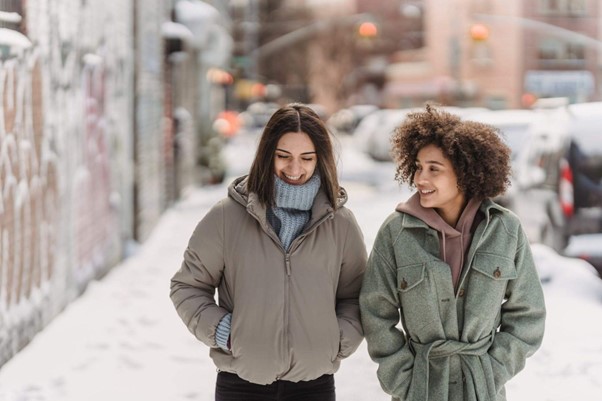 The Chunky Knit
There's nothing as comfy, cozy, and chic all in one as a classic, oversized knit. Our favorite styles are either a fisherman's sweater or a cable-knit. The fisherman's sweater is a slightly simpler-looking pullover with a crew neck. The cable knit is a classic, but it takes a deft hand to knit one properly. We advise using a natural option like cotton or wool because both will breathe and help keep your body temperature regulated. Synthetic knits are often very scratchy and can make you overheat, especially in a confirmed environment like a plane.
Tapered or Tailored Sweatpants
While regular sweatpants can often look either a little too untidy or a little too much like pajamas, a pair of tapered sweatpants will fit your body with a little more form while still being incredibly comfortable over the course of a long journey; tailored sweatpants that fit you well at the waist and hips but are loose and wide-cut at the bottom are classic options that are comfortable but still attractive. If you're wearing a wide-leg pair, remember to add extra long socks and layer up with boots to keep your calves warm.
An Oversized Coat
We are big fans of an oversized coat not only because it's a classic look but also because the bigger the coat, the more clothing you can fit underneath it comfortably in super cold conditions. While you won't be wearing your coat for the entirety of your travels, you need to have one that fits over your layers and will function well as a part of your wardrobe for the whole trip. Our favorite look is a good old-fashioned trench, but if you like something a little more sporty and modern, you could also opt for a puffer. Puffers are particularly lightweight.
Boots
Boots are our ultimate traveling shoe. Though we adore boots for a long trip, you should take care when selecting a pair as some are simply not travel-friendly. Anything too hard or with too pointed a toe will be a bad choice. Something like a pair of moccasin boots or Ugg-style boots would be an excellent choice. Make sure you treat any leather or suede with a water-repellent spray before you embark on your journey. Wear a pair of extra comfy, extra thick socks and even pack a spare pair just in case the cold or rain does make its way down to your toes.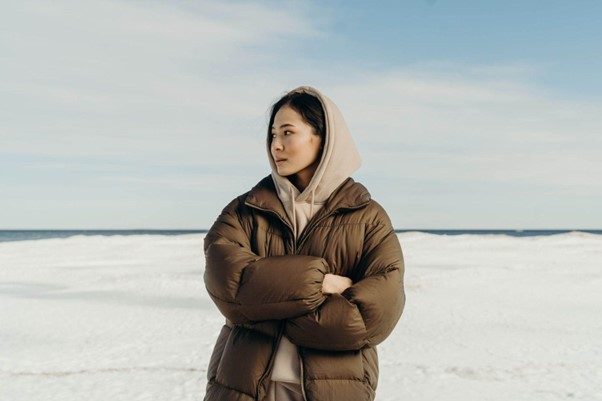 Layering
All of the cold-weather outerwear is definitely necessary, but we encourage you to layer underneath it rather than rely on those items alone to keep you warm and comfortable. While it will undoubtedly be freezing on your way to the airport or even in the terminal building, the cabin will be temperature controlled, which will lead to you needing to shed your outer layers to remain comfortable. We suggest cotton or linen all the way down, as they're natural fabrics and will breathe the best. Go for a long sleeve under your sweater and a tank or tee under that. You'll thank us when you wake up boiling in the middle of the flight! Go with white or neutral colors so that these items work with everything you pack.
Underwear
Now you'd think this would be a point that goes without saying, but we feel it's pertinent to remind you to wear your most comfortable underwear on the trip. We strongly advocate against thongs and advocate for boy shorts or bikini briefs. Leave your underwire bras in the suitcase and put on your sports bra while you travel.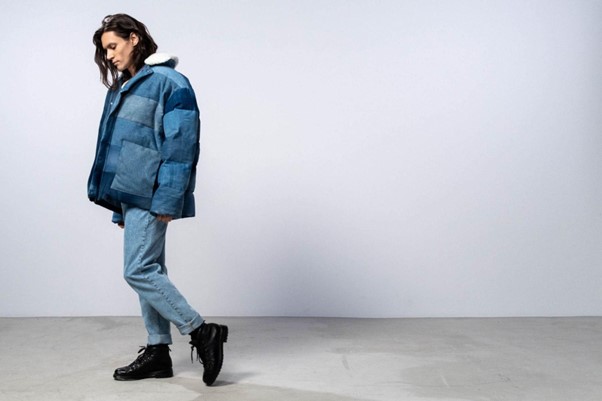 Wrap Up
If you take these tips to heart when you're getting ready to jet off on your winter holiday, you'll look fabulous and be as comfortable as possible while you travel. You'll arrive fresh and rested at your destination and have an incredible vacation to boot.