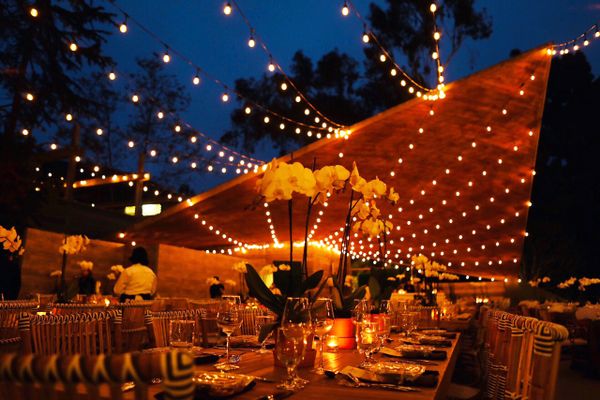 Restaurant News
Now Open
Harley debuts in Laguna Beach, taking the place of the former Three Seventy Common Kitchen + Drink space. Greg Daniels kept the space is the same, but the vibe is significantly changed up and the design is now mid-century modern. The menu features "New American Small Plates," explaining that he's designed this menu with dishes that are "simple but approachable." Daniels' menu items are only sourced from organic farms, ranches and rod-and-reel enterprises. Harley offers dinner seven days a week and is open for brunch on Saturdays and Sundays.
Osteria Mare e Monti, an Italian restaurant, will be opening in the former Ivory Restaurant space, located at The Hive in the Civic Arts District.
Ocean at Main After serving nine years as executive chef at award-winning Studio restaurant, Chef Craig Strong has opened his own restaurant, Ocean at Main, in downtown Laguna Beach. Strong, who presently lives in Laguna Beach with his family, warmly envisions the 126-seat, 4,500-square-foot Ocean at Main as a welcoming establishment in this idyllic Southern California community. To help achieve his goal, the restaurant has undergone a physical refresh by Laguna-based Laurie Alter of Tuvalu Home and a rebranding spearheaded by Strong. Dylan Cloughen, who worked with Strong previously and was most recently with the Mina Group, serves as general manager. It is open daily for lunch and dinner.
Lost Pier Café, operated by The Ranch at Laguna Beach, is a new beachfront dining venue located at the site of the former Aliso Creek Pier. The landmark diamond-shaped pier, built in 1971, became an extension of the Aliso State Beach for surfing, fishing and exploring the Pacific. 15 years later, a wave of El Niño storms crushed the existing structure and when engineers were brought in to rebuild it, they found the underwater canyons and powerful currents would make it difficult, if not impossible, to reconstruct and history would likely repeat itself.
Blk DOT Coffee opened in the Boat Canyon Shopping Center in North Laguna. Offering a selection of espresso classics, fresh brew, specialty sandwiches, pastries and breakfast items. Be sure to try their signature drink, the VTM Coffee, a slow dripped Vietnamese craft coffee.
In 1926, a liquor store and a hardware store opened on the corner of Pearl Street and Pacific Coast Highway, and in 1946 it became its current namesake The Seahorse. For many years, it operated as a secret watering hole for the local gay community until it was eventually turned back to retail as Laguna Auto Parts. It recently reopened and today, they celebrate diversity and inclusion, and welcomes everyone.
Laguna Beach Beer Company offers a variety of brews on tap, as well as growlers to-go. Enjoy shareable plates, flatbreads, salads and more. Catering is also available.
Terra Laguna Beach opened in Summer 2018 on the Festival of Arts/Pageant of the Masters grounds. Executive Chef Jenny Messing features a distinct and vibrant collection of sophisticated and fresh dishes with a focus on California cuisine infused with international inspiration and world-class taste. The restaurant operates during the summer months in cooperation with the art festivals, and September through June as a special event venue.
Slice, a fast-casual restaurant, opened on Forest Avenue in October 2017 and offers personalized pizzas, salads and a slice of the day special. Beer and wine also available.
Roux Laguna brings a touch of New Orleans to Laguna Beach, taking over the space where Cafe Zoolu was, a 24-year dining fixture. The menu features their 1855 New York Steak, Atlantic Salmon, Catfish Orleans, Seafood Gumbo, and more – all reminiscent of the French Quarter.
oak officially opened its doors on August 2nd and brings a rustic yet modern menu and environment, rich with coastal favors and local inspiration, to Laguna Beach. oak's coastal California comfort food menu starts with small plates to share including the Local Albacore Stack, South-of-the-Border Ceviche, Fried Green Tomatoes and Crispy Duck Drums. Seasonal soups and fresh salads are available for the lighter fare. Burgers and Daily Taco offerings include the signature Oak Burger, Chef Z's Hot Chicken and Sandra's Pork Shoulder Tacos.
Kitchen in the Canyon is a neighborhood café where enthusiastic food lovers can come together and eat delicious food and enjoy Kean coffee. They also offer on and off-site catering services, and a Home Chef Program featuring an extensive assortment of cooking classes for individuals, small groups, and corporate events such as team building and cooking for a cause.
Coming Soon
Coming in December, Mediterranea Gardens will feature a menu of fresh fish, falafels and items made fresh daily with organic products. They will offer signature teas and coffees, and a fresh juice bar. The dining establishment will be pet-friendly. Phase I of the makeover will be completed for an unveiling before Christmas 2018, with Phase II to be finished by summer 2019.
For a complete list of Laguna Beach restaurants, please visit www.visitlagunabeach.com/restaurants.
Hotel Happenings:
Hotel Joaquin Opens in North Laguna
Hotel Joaquin draws inspiration from the beaches of St. Barth's while paying homage to classic Southern California with an elegant, laid-back aesthetic. Designed by Robert McKinley of Montauk's The Surf Lodge and SoHo food staple Sant Ambroeus, the oceanfront property is just the place for an idyllic weekend escape. Vinyl record players replace television sets, and a private beach paired with access to the Adventure Garage—home to surfboards, hiking and diving gear, beach toys, and more—encourages guests to unplug during their time in LagunaBeach. The designer sourced/*–*/ much of the decor abroad through large buys in France, in both Normandy and Paris in the flea markets and got great artwork, sculptures, lighting, and some great furniture. While guests might find it hard to leave the idyllic, light-filled rooms (complete with Le Labo products, snacks curated by Farm to People, and luxurious linens by Anichini), the hotel's lobby and restaurant, Saline, is sure to become a town hotspot.
Montage Laguna Beach is slated for a guest room renovation November 2018 – February 2019. Inspired by the resort's surroundings and Craftsman architecture, the refresh will feature a natural palette and modern furnishings, while staying true to its classic roots. In order to minimize impact on guests, the guest room renovation will take place in phases and all areas of the hotel will remain accessible.
The Ranch at Laguna Beach is the recent recipient of two highly distinguished accolades. Architectural Digest named The Ranch at Laguna Beach among their top 18 new hotels in the world. Hotelier Mark Christy and his sister/designer Laurie Alter (who owns and operates Tuvalu, a much sought out home accessories store in downtown) refreshed the resort and golf course to create a rustic, yet welcoming ambience, conjuring up what Laguna Beach looked like back in the 1920s. Everything was custom designed from the furniture to the fabrics, emanating a beach cottage feel – West Coast simplicity at its finest.
The Ranch at Laguna Beach is also the newest member of the exclusive National Geographic Unique Lodges of the World, a collection of boutique hotels in extraordinary places around the world with a demonstrated commitment to sustainability, authenticity and excellence. The Ranch at Laguna Beach is the first hotel in the state of California to receive the invitation-only membership and is one of only six member lodges in the United States. The Ranch also recently acquired a GLSand glass bottle crusher, which reduces glass to a sand-like product for use throughout the property. The resort is the first hospitality entity in North America to acquire this machine. This is just one of many ways the resort is implementing sustainability initiatives in its daily operations.
Casa Laguna Hotel & Spa, the 23-room luxury boutique hotel, redesigned their guest rooms and lobby, partnering with famed celebrity designer Martyn Lawrence Bullard whilst honoring the historic nature of this property. Each furnishing is bespoke for the property from their signature MLB drapery to the hand painted imported French tile throughout the guest room bathrooms and lobby. Casa Laguna is a recipient of the 2017 Reader's Choice Award by Conde Nast Traveler.
For a complete list of Laguna Beach hotels, please visit www.visitlagunabeach.com/hotels.