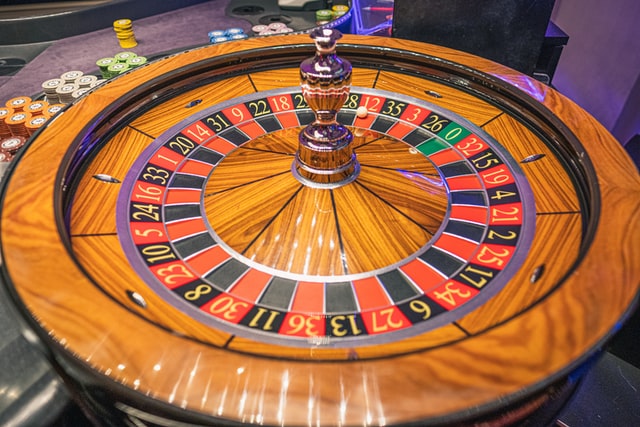 Ever since its founding, Las Vegas has been about having fun in every way possible. Basting unbelievable architecture, culture and excess, Vegas is renowned as offering some of the planet's top casinos.
The variety of places to play in Vegas is what makes this a truly unique city. Every casino has its speciality, with some boasting high-end slots and others providing a seriously great poker offering. For others, roulette is the key, with high-stakes games attracting high net worth individuals to the tables!
Whilst Vegas is a top spot for high-stakes roulette games, lots of gamers today like to go online for their gaming. Easy, secure and efficient to access, playing online roulette games provides scope to practice prior to your Vegas trip to the tables.
In this article, we will seek to offer a breakdown of which casinos have the best high-stakes roulette games. From household names to off-the-strip places to play, our rundown includes a wide variety of offerings.
Bellagio
Renowned as one of the best casinos on the planet, the Bellagio is a top poker spot. Yet many do not know that this is also a great roulette casino. Boasting a huge range of top roulette tables, players can wager in high-stakes games to their heart's content at this casino!
Now one of the best places to play in Las Vegas, this top casino has lots of eateries, an interior garden and, of course, it was the main filming spot for the blockbuster movie, Ocean's Eleven (2001).
Red Rock Casino
Whilst not located on the famous strip of Vegas, Red Rock remains a great roulette casino that high-stakes gamers continue to flock to in spite of this.
A magnet for the beautiful and bright, this impressive complex comprising some 3 acres of gambling fun, there is a swimming pool here in addition to the planet's most amazing bowling alley. Certainly, this casino is attractive to more than just roulette lovers. Indeed, there's also a bingo hall, a cinema and a spa that is just the best when it comes to relaxing after a long day of high-stakes roulette fun!
MGM Grand
Known as the planet's top spot for casino gaming fun, MGM is a top venue for UFC and championship boxing bouts as well as high-stakes poker!
Enormous and luxurious, this stunning spot gives gamers the chance to play roulette all day long with a massive range of roulette games with some of the highest stakes to be found in Vegas.
Stratosphere Casino Hotel and Tower
This soaring tower-based casino is set over 80,000 square feet and provides some 1,500 slot and video poker game offerings, meaning it is a great place to play for lovers of these games.
However, The Stratosphere is known as a top roulette casino as well, with a massive variety of tables providing gamers the option of a twenty-four hour high-stakes roulette.