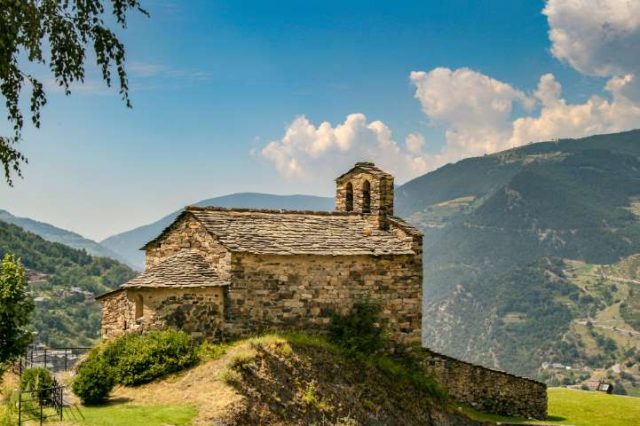 A recent study estimated the global expenditure on tourism to be just short of $1.5 trillion, with cheap flights and rising economies broadening the horizons of many. Whether you're venturing into unknown lands or returning to favoured holiday spots, tourism is an invaluable industry to so many countries.
Get Going travel insurance have gone in-depth to look at the most travelled nations, most popular destinations, and the countries with a large resident to tourist ratio. For the nations that travel the most, what does their yearly travel receipt amount to? And how do their preferred destinations affect their average annual air miles? Some of the key findings from the study are as follows:
Top Travelling Nations
China Champions of Travel – Aided by their massive population, the rise of tourism in China has been monumental with an estimated spending of over a quarter of a trillion dollars. This figure exceeds the expenditure for the US and Germany combined.
America Abroad – Ranking 2nd in the global list for outbound travel, the US have upped their annual tourism spending by 9% to over $135 billion. With only 42% of Americans owning a passport, this figure is extremely significant.
Journeying beyond Germany – In terms of expenditure, no European nation outranks Germany who last year recorded spending of just under $90 billion. That's over $1000 per person across the country in a year.
UK Getting Away – Still punching well above their weight, the moderately sized UK comes in at 4th in our study.  Its competitive travel industry has seen spending rise to a whopping $71 billion.
Who Travels Where
Countries with large populations and even bigger economies are always likely to spend big on travel, but where do they like to go?
America's Special Relationships – Bordering the US are two very different sorts of holiday destinations depending on what weather you're after. It's estimated that 35.1 million people travel across the border to Mexico yearly, with just over 14.3 million venturing north to Canada. Furthermore, a combined 5 million leave the continent to the UK and France respectively.
Sun-seeking Brits – It will come as little surprise to know that the UK's favourite destination is Spain (15.9m) followed by France (8.86m). When you divide the total trips to top destinations by the UK population we see the average air mile score, which amounts to 271 miles travelled per person.
Canada not cut-off – For a country relatively remote in its location to other nations, Canada is impressive when it comes to travel. Aside from trips to the US, Canada racks up an average of 632 air miles per person, with millions of trips to the UK, Cuba and Germany.
Tourist vs. Population
For many countries, their number of annual tourist arrivals is disproportionate to their size. Small islands and nations with low populations are often hugely popular for holidaymakers and we've compared inbound tourism to the number of permanent citizens.
Arrivals in Andorra – Sandwiched between France and Spain, landlocked principality Andorra has become a hotspot for ski tourism in recent years. With over 3 million arrivals last year, their tourist to resident ratio is a huge 1:39, and top of our list.
Many in Macao – Located on the south coast of China, this autonomous region attracts many for its casino and entertainment attractions. Over 17 million people flocked to Macao last year, and with a population of 630,000, they rank 2nd in our list of tourist-heavy locations.
Islands in the Sun – Also featuring on our ranking of locations dominated by the tourist community are the US Commonwealth, the Northern Mariana Islands, which boasts a ratio of 12 tourists to every citizen, joint with Turks and Caicos and just ahead of Aruba.
Get Going Spokesperson Josh Hancock comments: 'Travel around the world seems easier than it ever has been, and more and more nations seem to be holidaying further afield than in years gone by. The research is a good way to look at where money is being spent and who is benefitting from it.'
To get a full overview of how different countries such as Italy, France and Australia rank in terms of outbound travel, then you can view the infographic here. Figures in the piece have been pulled from public sources such as the World Tourist Organisation, the World Bank Group.