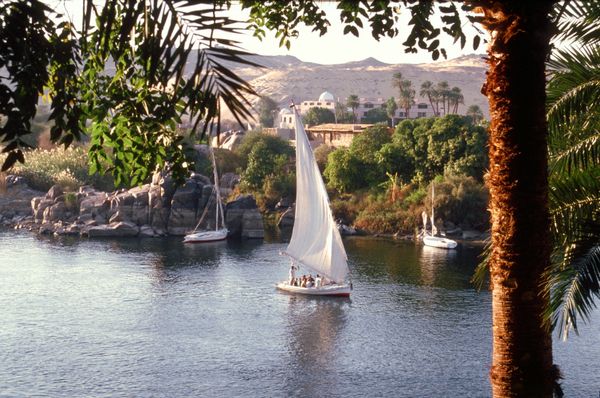 New openings, events and discoveries make the African nation a must visit this summer
With tourist arrivals back on the rise*, year round sunshine and diverse landscapes unlike anywhere else, Egypt has long been a bucket list travel destination for Brits seeking a memorable getaway. The Egyptian State Tourist Authority has revealed its top reasons why now is the time to visit the destination…
New Openings
Travellers on all budgets will find no shortage of accommodation options and with an additional 200,000 hotel rooms currently under construction country-wide, there will soon be more choice than ever.
Internationally acclaimed hotel brands are making a move into the country, with Africa's first Waldorf Astoria and Egypt's first St. Regis property opening later this year.
For those seeking culture there are also a number of new sites offering a glimpse into Egypt's fascinating past. If you can't wait until the highly-anticipated Grand Egyptian Museum opens in 2019, the recently opened National Museum of Egyptian Civilization in Cairo is well worth a visit. The museum houses a vast collection of 50,000 artefacts, from prehistoric times to the present day.
Hidden Wonders of the Red Sea
The lesser-known, but fast-growing destination Marsa Alam, home to Abu Dabbab Bay and Sahl Hasheesh, just south of Hurghada is often considered the 'Miami' of the Red Sea. Both are a diver's paradise, as the areas are rich in biodiversity and the warm summer months are the best time to see a range of species. In fact the largest gathering of Dugongs and marine turtles worldwide can be found in Marsa Alam.
But Sahl Hasheesh Bay has more than marine life under the sea – it's also home to the unique ruins of the 'Sunken City'. Based on a Pharaonic city, which was part of Sahl Hasheesh Bay before it disappeared into the water thousands of years ago, a replica site is now accessible. Several underwater expedition companies offer a mystical journey into the depths to uncover its secrets.
History waiting to be uncovered
Egyptologist Dr. Zahi Hawass stated "up until now, we have found only 30% of our monuments and 70% are still hidden under the sand."
Just a few examples of the hundreds of discoveries last year include the excavation of 3,500-year-old tombs in Luxor, the discovery of a Middle Kingdom Pyramid in Dahshour and the earliest evidence of tattoos.
There are endless places to immerse in such Egyptian history, but the city of Luxor is considered the 'world's greatest open-air museum', so a visit here could find you unearthing all kinds of treasures…
A summer of events is ahead
Over the next few months Egypt is set to come alive through celebratory events and festivals. On 20 September, the second instalment of the El Gouna Film Festival comes to the Red Sea resort town, bringing independent film makers from around the globe for eight days of diverse cinematic showcases.
Or if music is your vice, another notable happening is Citadel Festival, organised by the Cairo Opera House. For two weeks in August the city will be lit up by performances from some of the biggest names in classical Arab music, as well as contemporary artists, who will grace the stage of the Citadel. For more information on travel to Egypt visit www.egypt.travel / www.gotoegypt.org