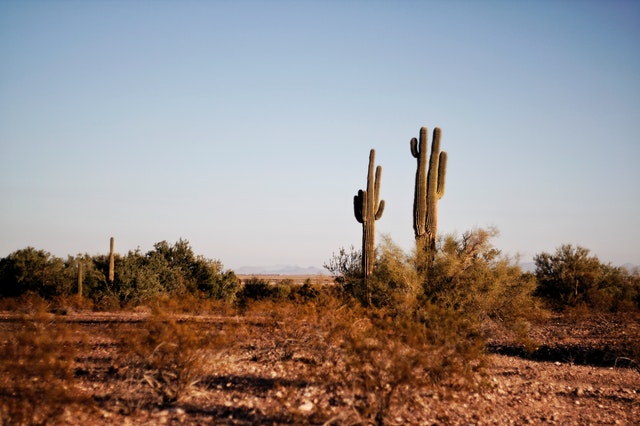 Choosing the place where you'll settle down and create your little heaven is a tough choice because there are so many dream destinations to choose from. If you take a look at some of the most popular states, you'll notice that Texas is becoming a common choice both for young people and those wanting to retire. Among all the cities to pick from, Odessa is leading the way as a place where you can find affordable living, good education, and plenty of work opportunities.
Well-paid jobs
Whether you're starting a new career and are eager to find the best company where you can perfect your knowledge or are currently searching for a promotion, there are many opportunities in this town. With a successful oil industry, there are tons of different jobs for anyone, regardless of their education, preferences, and abilities. This is a thriving industry so there's no fear of making a huge change in your life and not succeeding. This is reflected in the fact that lots of young people are moving to Odessa at the moment, which makes it attractive to investors and the people running the IT industry are constantly starting new companies. Also, this is a great place for digital nomads because of good connections Texas has with other states when it comes to the workforce, so just print your resume professionally and start looking for jobs today!
Solid family place
If you want to move your entire family, there is no reason not to think about Odessa as your first and only option. Whether you want to start your family there and are exploring what new families could expect or would like to transfer because of good schools in this area, you'll notice how family-oriented this place truly is. What you'll be the most thrilled about is the opportunity to spend more time outside and enjoy the great environment around Odessa. The weather conditions here are perfect for active families who like adventures, so it doesn't really matter what you're into – you'll be able to find tons of opportunities here!
Affordable living
This is a place that's constantly changing, growing, and developing, and that's why there are tons of construction sites around, showing how this area is booming. If you like the concept of living in a house, there are many properties to rent or buy, but if you're interested in the comfort of something more convenient, there are many apartments for rent in Odessa that are available to you and your family. These apartments are conveniently positioned and ready for you to move in, so start checking them out right now!
Education
One of the most common reasons the younger population decides to move is getting a better education which is becoming more important than ever. There are many schools in Odessa designed for different requirements both when it comes to students and parents. There are good public schools that can offer great knowledge and surroundings for young people. On the other hand, there are many private institutions that are tailored to provide the best education and prepare young scholars for the next stage of their lives.
Good economy
Odessa isn't famous just for its oil industry – there are tons of opportunities you may want to check out if you're looking for a new job. That's why the economy here is now booming more than ever, and that's something everyone loves, both the locals and the people who come here searching for their forever home. What's even better is that this place gives you lots of chances to start your own small business and launch your startup from scratch. This will give you an opportunity to organize your life in a new and exciting manner, and you'll be able to make a living doing what you love, and that's the best thing about living in this amazing place!
Great starting point
In the end, there's one more reason why Odessa is such a wonderful place – it's one of those locations that allow you to go anywhere you want! Being in the middle of the US, this place makes it easy for you to travel east, west, and north, wherever you want to go, and whichever transporting method you prefer. If you want to hit the road in your car, you can do that quite easily and start enjoying your American road trip wherever you want to go. The same goes for taking a bus or a train, and if you prefer flying instead, you can use the amazing local airport in Odessa that will get you to lots of great places, including Houston, Las Vegas, and Denver.
As you can see, Odessa will offer you lots of different opportunities and give you an amazing place to start a new chapter in your life. No matter how old you are, what you do, and what your future plans are, you'll be able to realize them all in Odessa and have the time of your life!