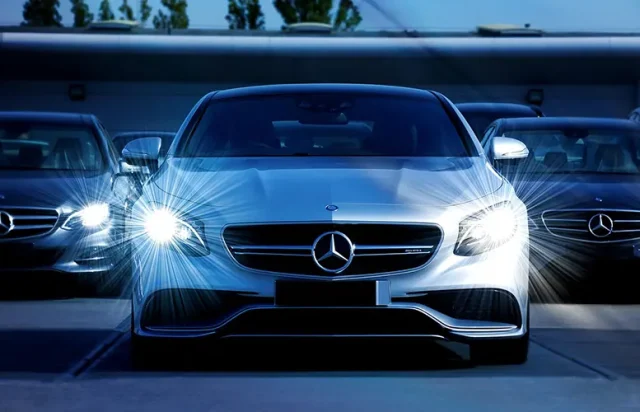 When it comes to living a fast life, Miami is undoubtedly one of the fastest cities in the world, it's filled with glamor and vibrant streets. They also have stunning beaches, wild nightlife, and a lot of different cultures.
With all that, it's not a question of why a lot of people choose to do business there and have vacations there frequently. No matter what you want to do there you must have a luxury car in order to have a full experience there. We understand that not everybody has a budget to afford owning a luxury car and that's why you should rent a luxury car in Miami.
In this article, we are going to cover all of the benefits of renting a car for your visit to Miami. From the cost of renting a luxury car in Miami to What you need to know before renting a luxury car in Miami will be covered in this article.
Unleash Your Inner Celebrity
Have you ever dreamed about being a celebrity? Maybe even just for a day? Well, renting a luxury vehicle can make you live that dream even longer than just one day. The choice isn't limited, from classic vehicles and sleek convertibles to powerful sports cars, there is certainly something that will pique your interest.
When you find that one vehicle that you like, you aren't done yet. You need to find where to rent it, and then drive it. Here's the fun part, if you never drove a luxury car and this is your first time you'll completely change as a person. It's something out of this world, the interior is like a spaceship and the speed of the car is just something that you never thought was possible to achieve.
Most importantly, people will perceive you differently. You will be looked at like you are a very important person, and you'll experience what celebrities experience.
Elevate Your Miami Experience
Miami is a city that is filled with style, so your choice of vehicle and overall transportation can significantly enhance how people will perceive you and your overall experience. For example, if you are in an expensive and luxury vehicle people will look at you differently, and you'll have some benefits for that.
You'll get parked by valets in front of the establishment you are going to, people will open doors for you, basically, you'll get the celebrity treatment. So, if you want to have the best experience there is in Miami we would advise you to rent a luxurious vehicle.
Awe-Inspiring Photo Opportunities
If you are someone who posts photos frequently or just loves to have everything documented through photos, renting a luxury car in Miami can open a lot of opportunities for photos. That can be a photo of your significant other and you in front of that vehicle or just a simple picture of a view with that car in focus. The opportunities are huge.
Just wash your luxury car, find a place you want to take pictures of and you are set for some breathtaking photos that you can share with people you care about.
Impress and Inspire
When a luxury and exotic car passes by any of us, we always turn our heads to see it just for a few more seconds. Well, we are sure that you want to be the one driving that car, and renting a luxury vehicle gets you exactly that.
You will turn so many heads that you will get uncomfortable. Of course, that's okay. It would probably be the first time in your life that you attracted so much positive attention. So, embrace that moment, and enjoy the moment where you are the epicenter of attention.
Comfort and Convenience
We only talked about how luxury cars can get you perceived as a higher-status individual, but, let's take a look at why people with a lot of money choose to rent instead of owning and what benefits it holds.
Well, first of all, it's convenient, you go to a car rental company and get whatever car you want and you can change it every day if you choose to do so. You also don't need to worry about maintenance and the overall costs of ownership.
The next thing is comfort, rich people often don't care about the make and model of the car. They choose to drive luxury cars because of their comfort and seamless driving experience.
Flexibility and Freedom
When you rent a luxury vehicle, you have flexibility where you don't need to drive your car all the way to your destination and back. You can come by plane, take the car, drive it, when you finish driving, just bring back the car and off to a plane home.
You don't have to do anything, you can live completely how you want. Additionally, you can change the dates you need a car and change the cars throughout your stay.
Make Every Moment Memorable
Miami is the city that basically never sleeps and there is something that is always happening. Because of that fast life, you'll need a fast vehicle to catch everything there. As we already said, nothing is the same when you arrive in a brand-new luxurious vehicle.
We can promise you'll have the greatest time of your life in Miami with a rented luxury vehicle. So, what are you waiting for?
Closing Thoughts
We hope you understand now why renting a luxury car is a great choice. If you are still wondering where to rent a luxury car in Miami we would recommend RealCar Miami as they have the best luxury car rentals in Miami. We are sure that you will feel like a superstar when you show up in something like the Mercedes Benz S 500 4matic and impress everyone. It doesn't even have to be a Mercedes Benz S Class, it could be any Mercedes Benz rental.