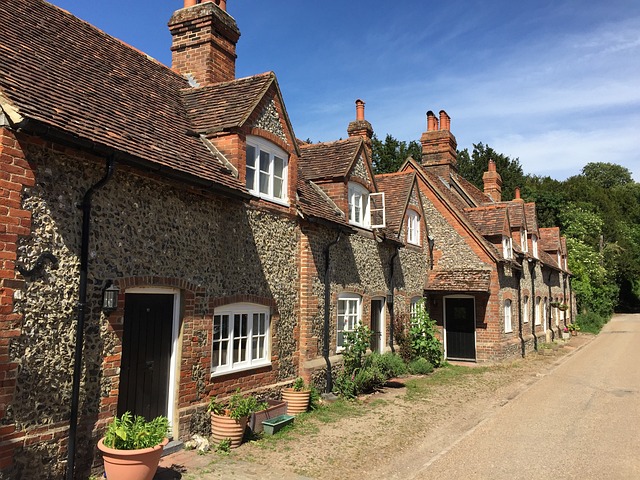 Spending too much time in the city can get you down or make you feel a little claustrophobic.
If you think it's time to get out of London and explore somewhere new, Amersham is a great destination. It's got a tube station and takes just over 30 minutes to reach via train from Marylebone, but it offers a significant change of pace from the capital.
Why is Amersham worth visiting?
There are so many reasons to head to this quaint market town in Buckinghamshire.
It's nestled in the glorious Chiltern Hills, making it an ideal base from which to explore the English countryside – often the perfect tonic after a prolonged spell in the city.
Architecture lovers will enjoy a stroll around the Old Town, which incredibly boasts no fewer than 150 listed buildings.
Why is Amersham so popular?
By being within easy reach of London and offering a starkly contrasting atmosphere, Amersham is a favourite destination for many day-trippers.
It's a picturesque setting and boasts many independent boutiques, cafes and restaurants, enabling you to spend your day relaxing and enjoying the simple things in life.
What to do in Amersham
Memorial Gardens: If you're visiting on a dry day, a stroll around the wonderful, landscaped grounds in the town centre is lovely way to spend some time. Spend some time reflecting by the central water feature or hang about for some live music, which is hosted from May until August.
Amersham Museum: Set in a medieval hall house, this museum charts the town's development from a 16th-century market town to a commuter hub on the London Underground network. If you're travelling as part of a larger group, you can arrange a visit outside of the regular opening hours.
Griffiths Brothers Distillery: Gin has become mightily popular in recent years, and this family-run distillery will teach you about the production process and let you sample some of their wares. If gin is not your thing, don't worry – they produce rum and vodka too!
Go for a walk: If you're keen to get further out into the countryside, why not take a circular walk and head for Chalfont St Giles? As well as enjoying some incredible views along the way, you'll be able to visit the former home poet and parliamentarian John Milton. Those looking for something a bit more taxing could do the Chiltern Five Villages trail.
The convenient transport links may make it feel like a part of London, but spend some time in Amersham and you'll discover a completely different way of living.