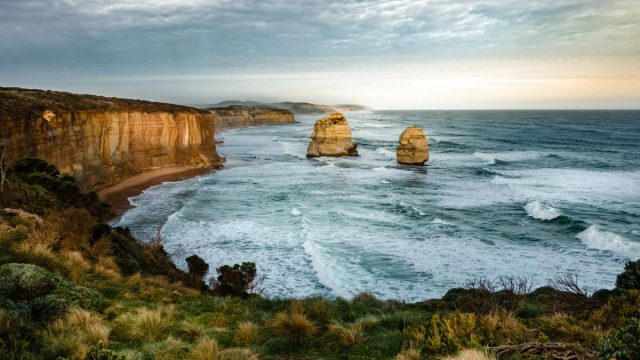 Australia is a country of contrasts where huge cities give way to small villages and deserted areas. That is why a road trip in Australia is for you. It is a very beautiful country which is better to see in person. The car is the best thing you can use for this.
You will be able to see all the local beauties on your own and plan your route regardless of public transport traffic or other people's wishes. Let's take a look at the reasons why you should rent a car or drive your own vehicle along the roads of Australia.
The Outback
Australia will allow you to visit many outback places to see local beauty and take many great photos. Places such as Living Desert or the ghost town of Silverton are especially popular as there is no one to stop you from enjoying nature.
You can also take a break from the active rhythm of megacities if you get all the necessary travel equipment with you but before picking the right one, go through a detailed roof top tent guide. This is a great option for spending the night outdoors if you want to feel the wild Australia's atmosphere.
Pristine Coastlines
Not every tourist or resident of Australia likes to relax on crowded beaches, where there is no place for solitude. The main feature of this country is that you can find many pristine coastlines and plan your vacation to not interfere with other people. Serene coves and beautiful sandy beaches with palm trees or rocky surfaces await you.
You can also see the beautiful Great Barrier Reef in Queensland and somewhere away from the city's hustle and bustle. On the ocean shore, you can take many beautiful photographs to complement your collection. The best way to plan your seaside vacation is to rent a minivan or mobile home. Stock up on plenty of provisions and get the necessary comfort if there is no hotel or restaurant nearby.
Wide Open Roads
One of the main pride of Australia is its roads. The magnificent highways and autobahns have not a single flaw. Any tourist can rent a car and go on a long journey that will not be marred by a reliable road surface. There is also a good network of gas stations you can use. And that is not all. You can start your trip to Adelaide, stop in Sydney to enjoy the city, and drive to Brisbane or Townsville.
All you need is to stock up on an online navigator, regular maps, and a sufficient amount of food and drinks. Only then you can make long journeys without frequent stops and enjoy all the local attractions. This is the best option to see all Australia's beauty and move out of the classic tourist routes that everyone already knows.
World-Famous Cities
If you are going to see the real Australia, you need to start with the most famous cities. For example, you should visit Melbourne, Adelaide, Perth, or Brisbane. And don't forget to visit Sydney. This city is especially interesting for its sights and historical places.
The first thing you should see is the Sydney Opera House. This original building with unusual architectural elements is the hallmark of the city. And don't forget to check the Harbor Bridge. Here you will see beautiful views of the ocean and the historic part of the city. If you are interested in history and local cuisine, then take your route through The Rocks. This is the most famous gastronomic city block in Sydney. After refueling, you can continue your journey.
Native Wildlife
Another of the main reasons for traveling to Australia is the opportunity to see the local flora and fauna. Many wild animals are very rare, and any tourist will be happy to see them. There are many beautiful nature reserves in Australia where you can see all these beauties. Just create a route that will take into account all the features and your wishes so that you can immerse yourself in the atmosphere of wild nature.
National Parks
Another plus of traveling by car is the opportunity to see Wollemi National Park and many other national places. You can easily mark the map and visit the most outstanding places that amaze with their beauty and virgin purity of wild nature. This is a real pleasure that will allow you to abstract from noisy megacities and find inspiration for future achievements.
Cultural Landmarks
If you are fond of Australia's history, then you know that there are the most ancient cave paintings in the world and other artifacts from primitive people. Well, you can make your route in such a way to see all the rock paintings of mammoths, tigers, and primitive people with spears.
This is a great option to immerse yourself in the ancient world's history when there were no modern achievements of civilization and people hunted for prehistoric animals. In general, your road trip will be very rich and interesting because you can combine visiting megalopolises and wildlife.