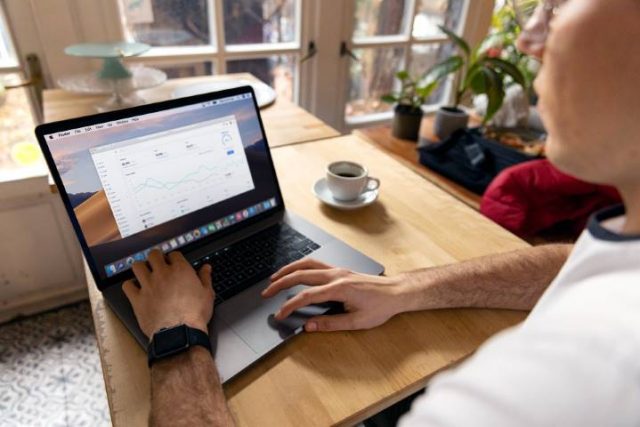 For many people traveling overseas is the ultimate dream. To see the world and everything it has to offer is what they're working towards. They get up every day and go to work, to fund their travel dreams. But instead of waiting months or even years to build your travel fund, why not do both and travel whilst working remotely?
Working from home means you can effectively work, anywhere you choose. And if you can enjoy a steady income whilst you're exploring your favourite cities and sunning yourself on tropical beaches, then you won't have to worry about running out of funds and cutting your travels short.
Striking the right balance between working from home and traveling overseas isn't easy, but with these helpful tips, you'll be able to make the most of your traveling experience and still enjoy your regular income. Read on to find out more.
Have the right business tools
If you're working as a freelancer then having the right software at your disposal can make some of your administrative tasks much more streamlined and efficient. Your billing and invoice processes, for example, can be simplified by using invoice software – check out this simple invoice maker from FreshBooks.com – by utilizing these invoice templates, you can easily create professional and accurate documents and have them sent out to your clients within minutes. Giving you more time to focus on your traveling experience and ensure that you'll get paid faster!
Keep the lines of communication open
When working remotely, it's easy to feel left out in the cold. And even miss out on certain working opportunities. Just because you're traveling, doesn't mean you can't take full advantage of any working opportunities that come up. By keeping the lines of communication open and checking with your fellow employees and managers, you'll feel more connected and valued by your employer.
Make sure you take the right equipment
Imagine jetting off to the other side of the world, only to find you've left your headset and laptop cable at home? Nightmare! To avoid spending your overseas experience trawling retail shops and searching online for replacement equipment, make sure you pack everything you need and remember to check your bag before you leave!
Understand time zones
Whether you're working freelance and dealing with clients across the globe, or your employer is based back home, understanding different time zones and using them to your advantage can help you make the most of your remote working and traveling experience. Keep all these different time zones in mind when you're joining meetings, scheduling phone calls and hitting those all-important deadlines. Remember, no one wants to be asked to join a Zoom meeting at 3am!
And finally, enjoy the flexibility of remote working
Remote working means total flexibility, just remember to use it to your advantage. If you're heading out for the day sightseeing, could you take your laptop with you and set up in a local café for an hour? Choose resorts or hotels that have good wi-fi connections and find a way to make working remotely work for you!