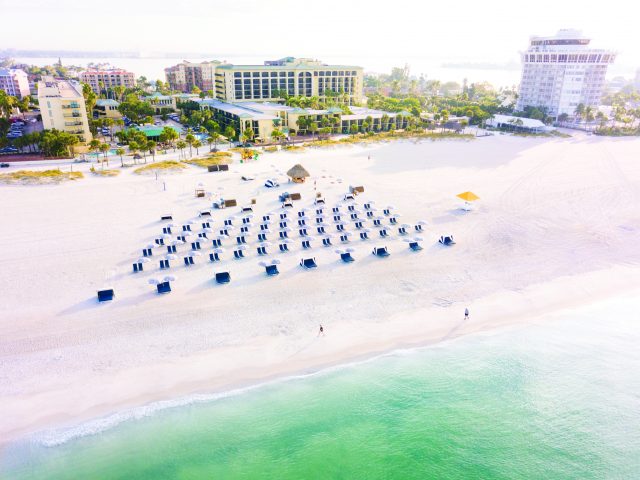 Sirata Beach Resort, located directly on the award-winning pristine waters along St. Pete Beach, FL., has enlisted the brilliant design of locally renowned artist, Derek Donnelly to complete two vibrant and colorful wall murals on their newly  created Sprouts Kid's Splash Zone and along its outdoor event space. Through this partnership with Donnelly, the resort will be one of the first in the area to feature the distinctive visual expression of mural art in St. Pete Beach.
Home to more than thirty murals in a one block radius, the downtown St. Pete area has become nationally recognized as a central hub for unique designs and up and coming local artists. With Sirata Beach Resort being engrained in the area's aspects that make it different from other beachside destinations, it was a natural fit to find a local artist to take part in the resort's $15 million transformation.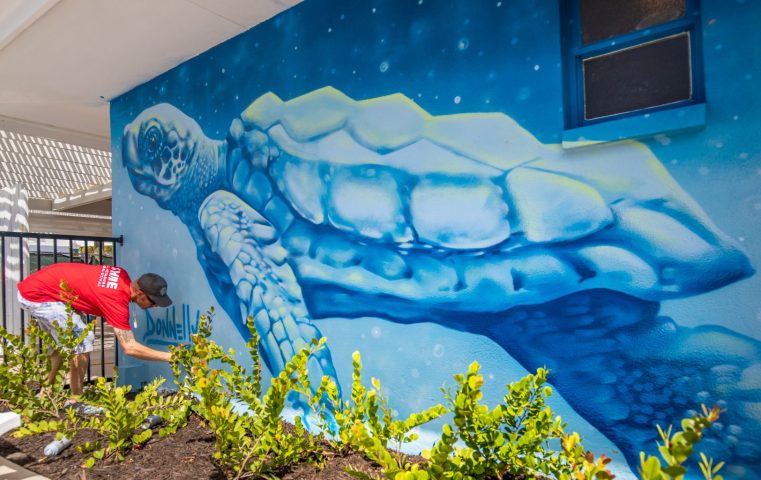 Donnelly's passion as a native of St. Pete Beach shows through in his bold and colorful renditions of beachside life and what it is like to grow up in Florida. His work with local businesses and creation of Saint Paint Arts, a growing collection of artists in the St. Petersburg/Tampa Bay areas, has played a pivotal role in highlighting the talent and uniqueness of the area.
"Having the vibrant art scene of St. Pete infiltrate the resort's transformation came almost as a natural necessity to complete our redesign," said Jeff Abbaticchio, Director Marketing at Sirata Beach Resort.  "Sirata's rebranding  will be reflective of the unique experiences and artistic expression of  our community and we're thrilled to be able to incorporate the murals by Derek whose work so perfectly encapsulates what makes Tampa Bay so awesome."
Known for his colorful and larger than life illustrations, Donnelly has designed and created two different murals that complement the resort's new coastal casual theme infused with a range of blue and yellow hues. Underwater sea creatures and plants come to life on the walls of the walkways to the new Sprout's Splash Zone and central breezeway area. Guests will be able to enjoy the natural beauty of the Gulf Coast while surrounded by a recreation of sea life through giant sea turtles, colorful fish and more.
"My work is influenced by the surrounding waters and local aspects of St. Pete Beach so I'm thrilled to be a part of Sirata's transformation and to be able to partake in one of the area's first collaborations between art and local resorts," said Derek Donnelly.
The murals will be officially unveiled later on this month along with the reopening of the newly redesigned Harry's Beach Bar, which is a favorite of both guests and locals alike. Sirata Beach Resort's full $15 million transformation will be completed this fall 2018 and is set to encompass even more distinctive touches that highlight the unique experience that is to be had only at the resort in St. Pete Beach.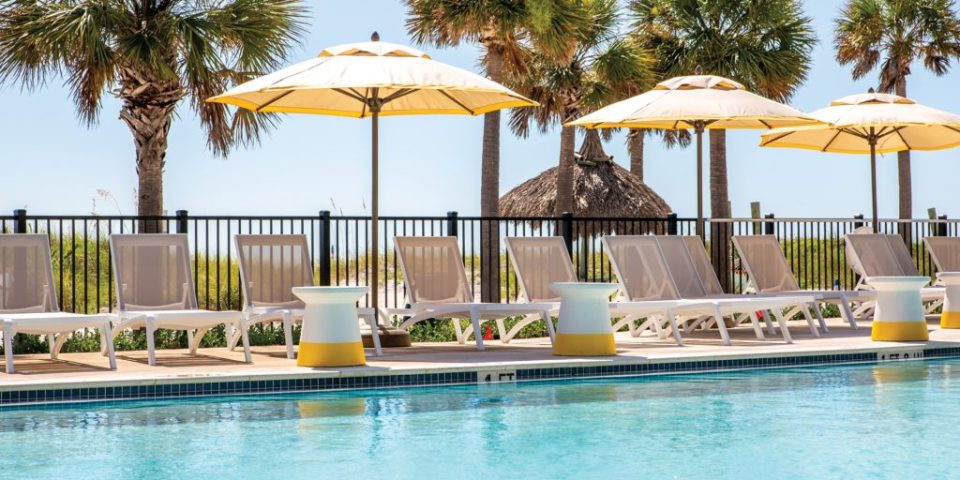 For more information on the resort's full transformation visit: https://www.sirata.com/transformation/